Today i decided to try a brisket and see how it turns out.
7.5 pound brisket
sprinkled with rub, wrapped and in the fridge overnight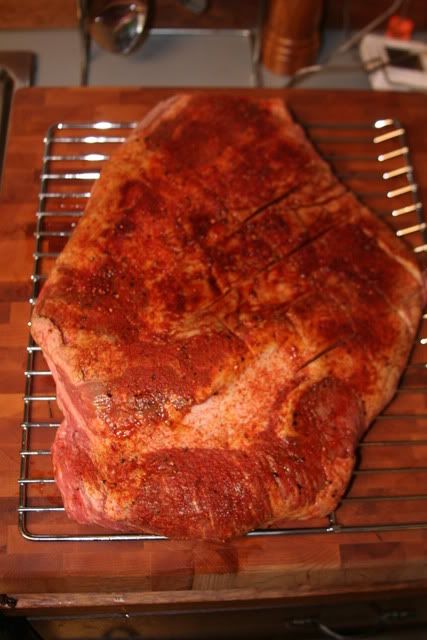 Since I figured I'd be up bright and early to start the smoker, I thought I'd get throw a fattie in for breakfast too. Kind of an inside out farmer's omelette. It has a couple strips of bacon, scrambled eggs, O'brien potatoes and a cheddar/mozzarella mix.
rolled out ready for mix, bacon and eggs in the background
piled high with fillings
rolled up and ready to smoke
in the smoker early this morning. TBS?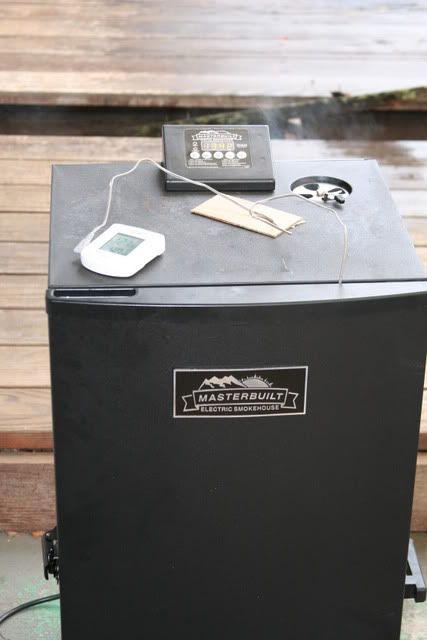 fattie fresh from the smoker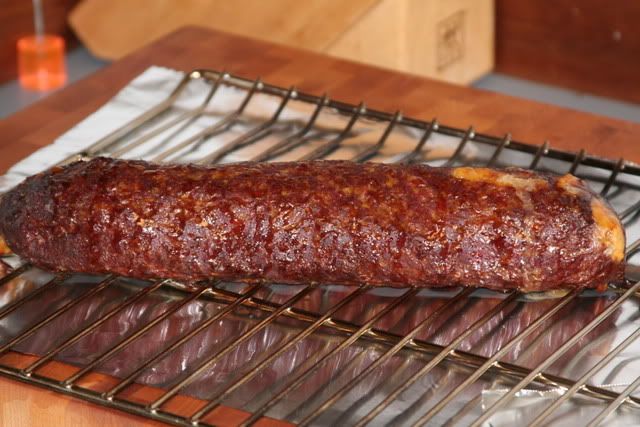 sliced and ready to eat. It was quite tasty.
Now I'm just waiting on the brisket. It's been stuck at 152 for about 2 and a half hours now. Hopefully it'll break that plateau soon. I'll post some pics when it's done.