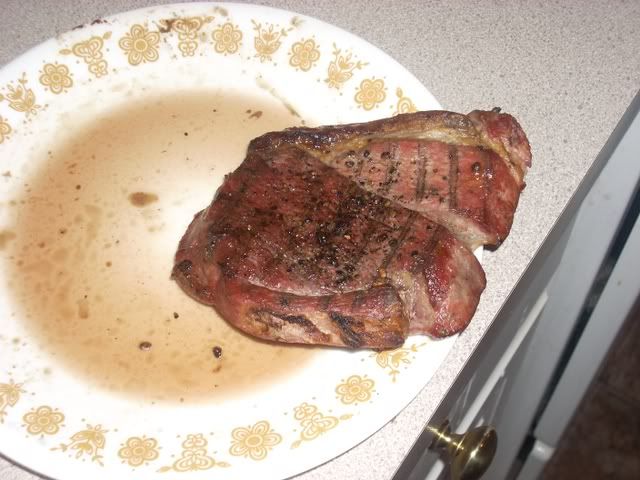 Cross cut lamb steak from a leg of lamb (sorry for the pic quality).
This was the first time I had ever had lamb. It is seasoned with kosher salt and fresh ground black pepper and grilled direct over Royal Oak lump in my Weber kettle.
I absolutely loved it. The flavor was outstanding, and it was very moist and tender. This is going to become a standard cook in our house now. The wife was dead set against trying lamb. She worked late tonight and came home as the little girl and I were eating. I offered her a piece of my "steak". She raved over it and didn't get mad when I told her what it was. She also immediately laid claim to the left over steak for her lunch tomorrow.