I rubbed them in honey and then a good rub with brown suger, wrapped them and let marinade over night.
Threw in some abts about 2 hours into the smoke. Great snack with beers!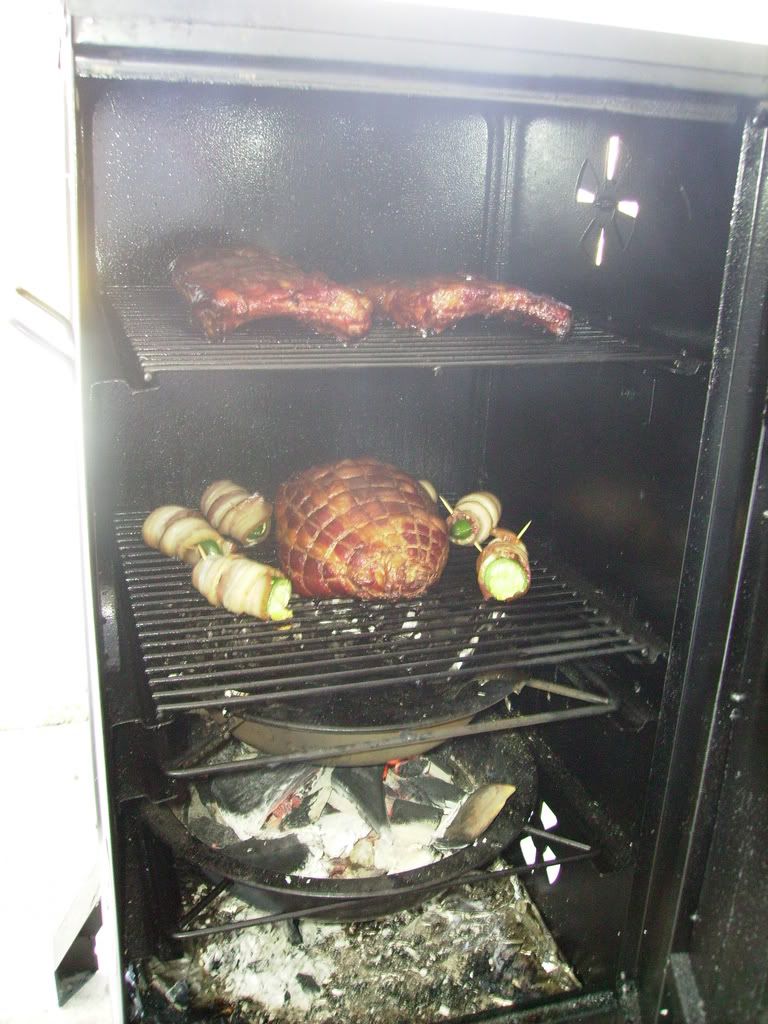 I used applewood and smoked them for about 6 hour at between 220 and 240. Keepem moist with some apple juice in a simple spray bottle Wrapped the shoulder in foil and put it back in for another 2 hours at 225, didnt foil the ribbs. I used a store bought Hickory Brown Suger BBQ sauce and all was damn good!