OK had to try this in the smoker, have done it in the oven before.
It's Chinese BBQ, I'm sure you all have seen these in Chinese resturants and Market places.
I used part of a pork shoulder and marinated for 2 days. Basically Soy Sauce, MSG, Sake, Sugar, Chinese 5 spice, Hoisin and Star Anise. Oh forgot Red Dye #2, actually red food coloring.
Had it in my MES for 6 hours at 230.
Can be eaten as is or in fried rice or lo mein ( fried noodles).
Its not your moniter it really is red!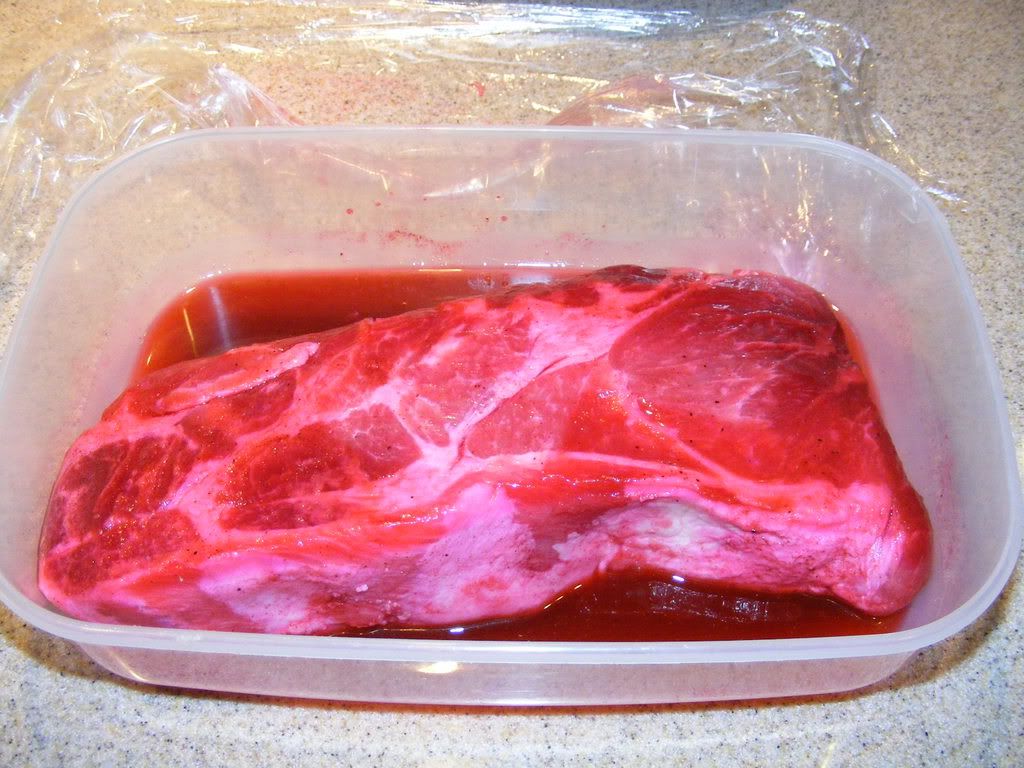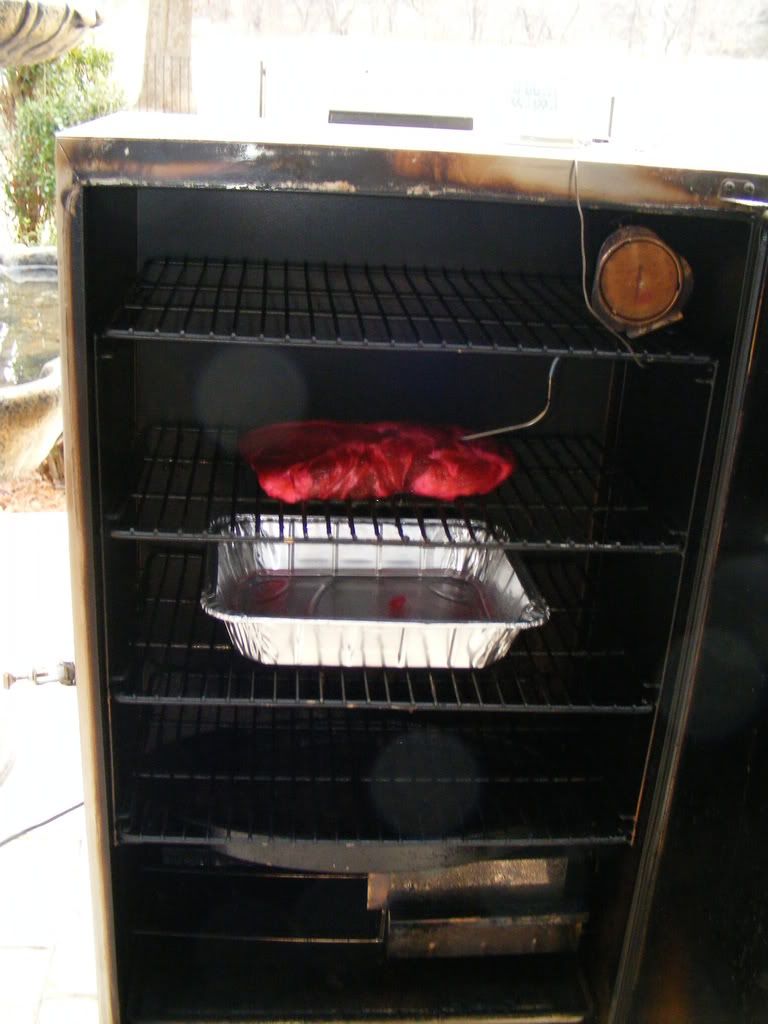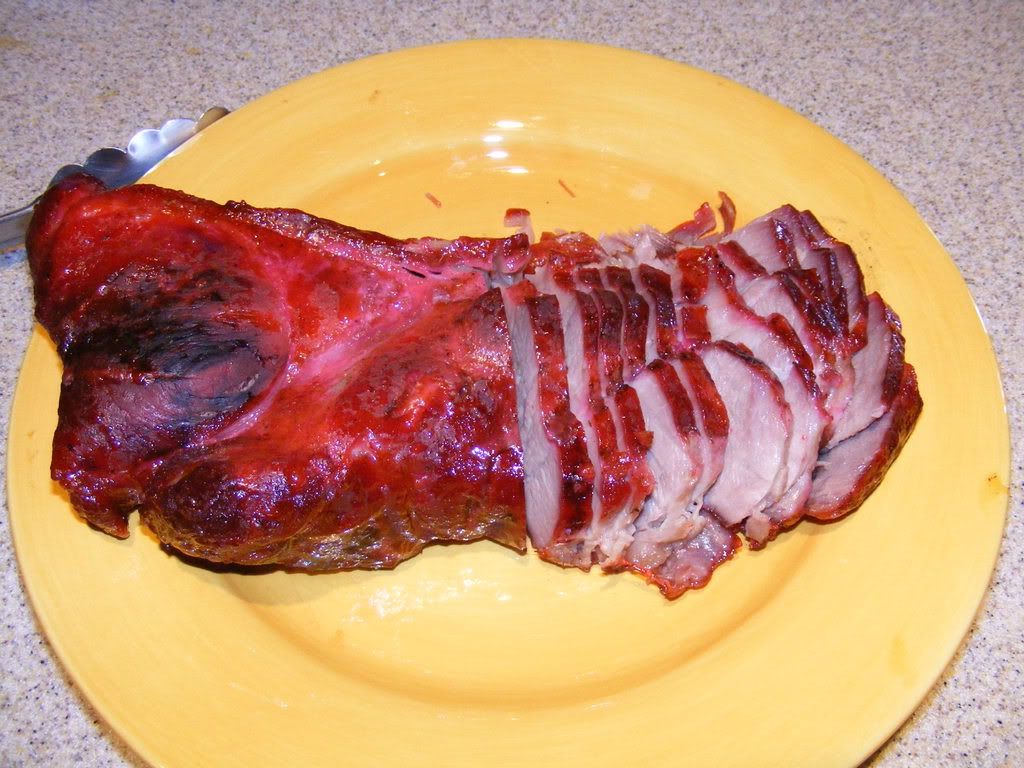 It really came out great!