Tried my first smoked chickens and ribs yesterday. Chickens were injected and rubbed night before and then beer canned and mopped during the smoke. Spare ribs were rubbed night before and then sprayed during smoke.
This is only the third time I've used this smoker so I'm still getting used to temp control. I started fire with a chimney of lump and then went with oak and hickory the rest of the way. I smoked the ribs for a while at about 205-220 and then put the chickens in and took it up to 245-270. I quickly learned the benefit of preburning wood. It was much easier to control temps and smoke when I added coals instead of fresh sticks.
Here is the pit after ribs were wrapped (sorry no early pics...camera battery was dead)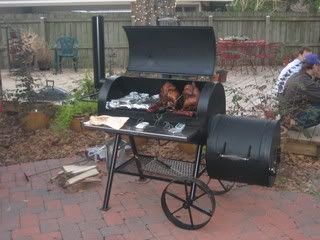 Here's my makeshift preburn pit (I need to make a better one)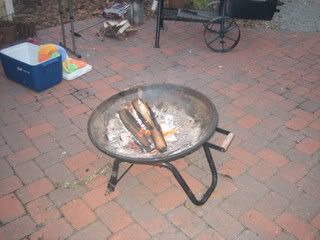 Closer view of pit. (The birds almost didn't fit sitting on beer cans)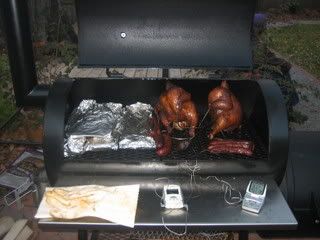 Finished chickens: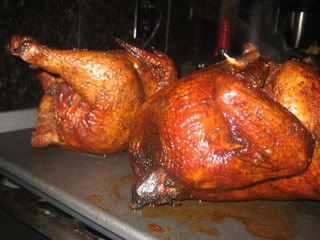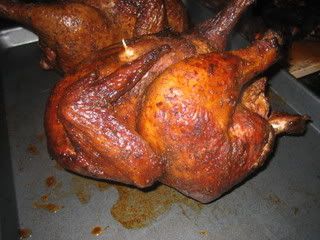 Finshed ribs. (they were hard to get off pit because they were falling apart)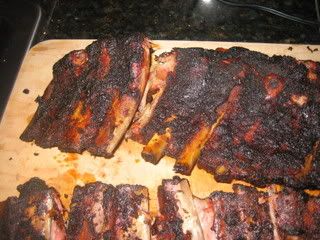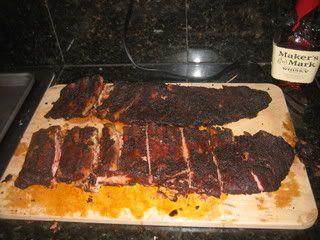 Made for a great meal. Couldn't have done it without this site. This place makes this it so much easier to learn. Thanks to all.