Here are some pics of my first Smokin of Wild Boar. I took this Hog in Tennessee during the month of June and this is my first attempt of smoking Chops.
Here they are soaking up Maurices BBQ sauce...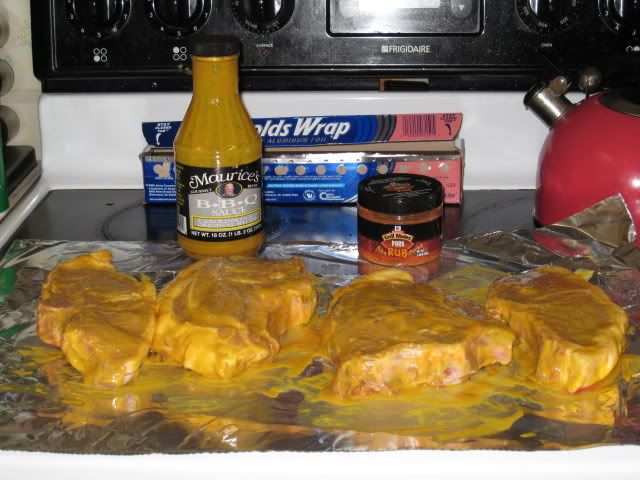 and here is a pic of em rubbed...
a pic of the goods...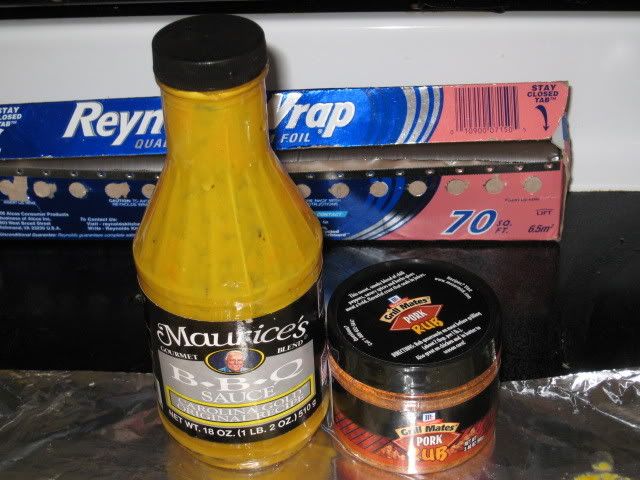 Smoking in the rain...
and the finished product...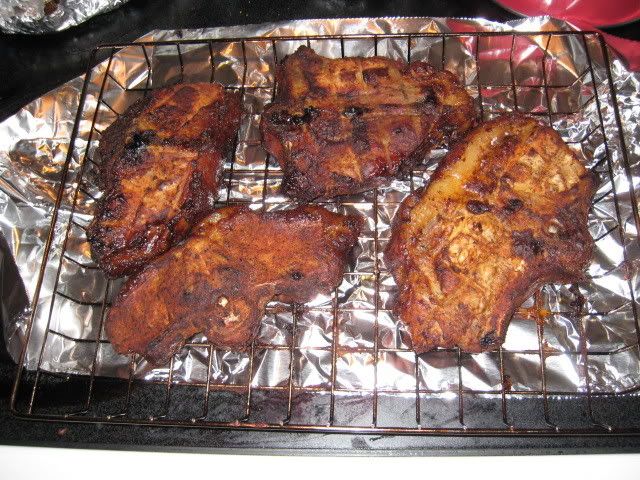 These were smoked at 220 for about 2.5 hours and sprayed with Apple juice after the first hour and were the best I have done so far with smoking pork. I used hickory as my wood. Flavor was Excellent.