Guys and gals. I have been working on our Vol. Fire Chief for a few months now to let the fire dept purchase a new smoker for our annual 4th of July community feed. He has been a little stand offish and then this morning he came in and asked how much our down payment was, the total price, when it would be ready, wrote a check and said order it.
The fire dept will cook with it once a year, and since nobody else on the dept smokes meat, the rest of the time my Chief (police) and myself will have full access to use as we wish.
Got it orderd today and he said it will be ready hopefully around the 1st of March.
Already making plans to participate in the chamber of commerce and a couple of other small comps in the area.
I'll add a pic and a couple of links to more photos and their website as to not take up so much space on here.
We ordered the series 70 with
Wood Box in front of Fire Box
Wood Box under Cooking Chamber
Propane Starter System
High Pressure Dual Stove Burner
Upper and lower slide out Grill Shelves
D**n I'm excited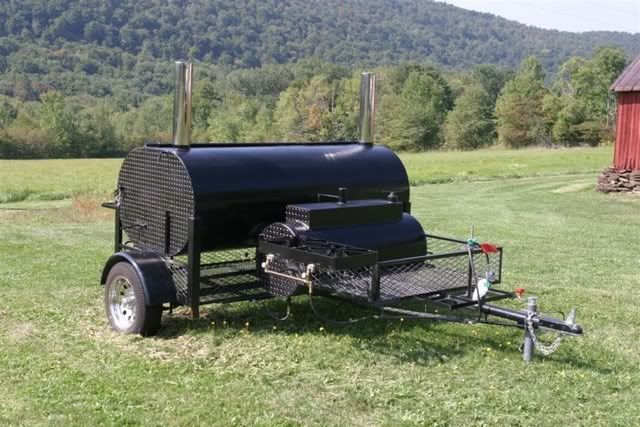 http://www.diamondplateproducts.com/70_Series.php
http://public.fotki.com/winstons/diamondplate_produc/
Now I just have to wait............till it gets here
Lawdog