Ok, its really summer sausage but doing this in the bitter cold today the name didn't seem appropriate. Did 15lbs starting yesterday afternoon with a 75%/25% venison to pork ratio.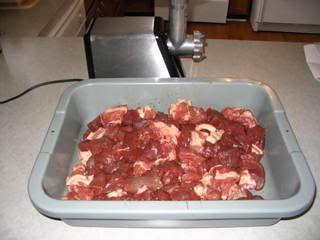 Then through the grinder and mixed in seasonings and cure.
Then into 5-3lb fiberous casing tubes and cured in the fridge overnite.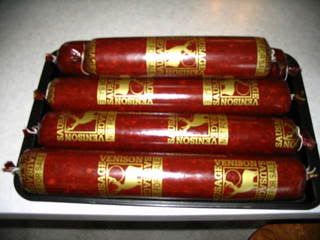 Got them on the smoker @ 9:30 this morning and done @ 4:30pm.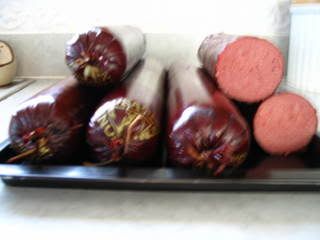 Had to try a piece just out of the smoker. Turned out pretty good.
Now time to cook dinnner!
Lou