I did a few things on the smoker for the game yesterday. First, I did some Mojo Chicken Breasts as well as some Jerk Chicken breasts which have a lot of heat.
Since I was firing up the smoker, I decided to try my first Fatty. I used hot Italian sausage, cheddar cheese, a diced jalapeno with seeds, garlic powder, onion powder and Jeff's Rub on the outside. I also threw on an onion as I love smoked onions.
After all was said and done, here's the finished product: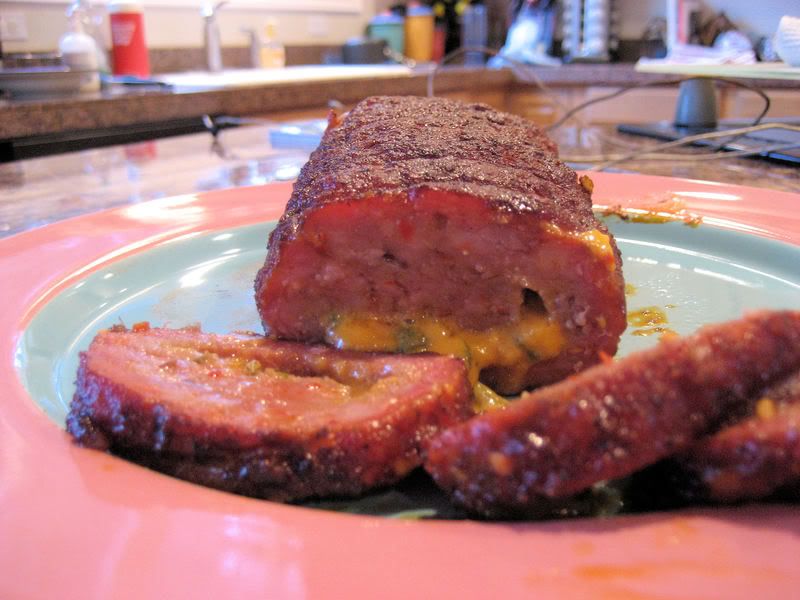 Some of the chicken got a little too done as it hung over the pan a bit and got some direct heat but no major problems. As for the pan, I used sand which is great in colder temps and very easy to keep 225 going.