I've always been of the opinion that Baby back ribs were superior in quality over spare ribs. Looking at a recent thread it seemed there are just as many folks on here(maybe more)that prefer spares. So yesterday I sat out to do an evaluation.
A recent smoke with BB yielded the following results. A raw 3# rack produced a 2-1/2 lb rack of perfectly cooked ribs with really no waste. Nothing but ribs. At $3.50 per lb it was about a $10 rack. That is the larger rack below.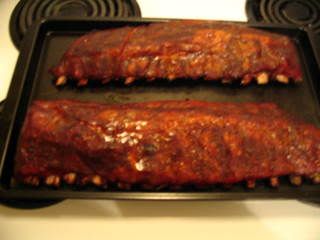 Yesterday I trimmed a rack of spare St. Louis style and smoked with the following results. The raw weight was a little over 5 lbs @ $1.99 per pound. After smoking the rack of ribs weight was about 1-3/4 lbs with about 1-1/2 lbs of trim again for about $10. Spares are pictured below.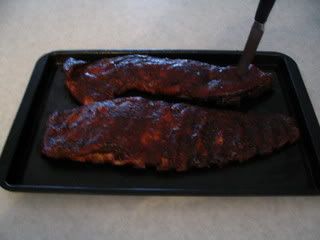 My unscientific results were that if using the pricing given here the spare are more expensive if just considering the slab of ribs only. If considering all usable meat then they are pretty much a wash.
I did not take the time to weigh all of the waste when done eating them like bones and such which would be the proper way to compare. I'd rather spend my time do this.............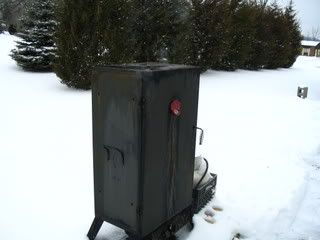 My final observation was that I think I like the flavor of the spare ribs over BB's and I am now probably converted to spares but pricing may dictate what I throw on the smoker in the future.
Lou