I gotta go with my Michigan boy Tom Brady today, so these Bourbon/caramel ribs are dedicated to the new england Patriots!
Rubbed em up a couple hrs before the smoke, here are the ribs taking up the whole smoker.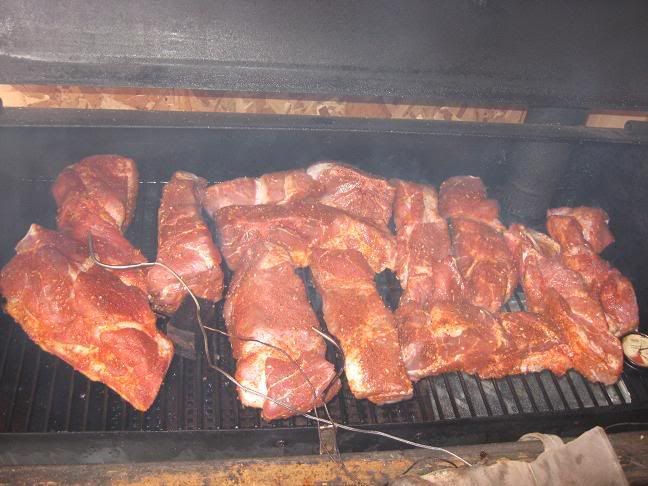 They were just put on in that pick,11 am, countdown to game 7 hrs and change. These were 2 Butts that totaled 16 lbs, had the butcher slice em in half , and then cut into 2 inch wide strips.
Here is the TBS of apple and cherry cunks!
I'll post more of the results before the game!