It went bad... really bad. The fire that is not the food. The food was excellent, but only because I pulled it out of hell and away from the fire god.
So I swapped pans and proceeded to load it full of lump charcoal. Well not full. I did place my metal seperater in the middle in an attempt to use the minion method the (pisc below). I know what went wrong. The whole pan went up at once. It looked really good for the first 30 or so mins and it went down hill real quick.
I managed to pull my ABT's and chicken off without incident. The abt's were done and the chicken was finished in the oven. Surprisingly enough everything had a real nice smoky taste (applewood). All of the food was great and well received by the family (very important for your first real smoke).
So the mistakes were hidden from the family and everyone was full. Now its time to figure out what went wrong. I even burned up my Poller probe. Time for a new one I guess. It did last a whole week.
My thoughts are that I used way too much fuel. Half a pan or less would have been sufficient. As for the minion method... thoughts???
Also got a shot of my little homemade ABT rack. It worked great.
ABT's were stuffed with a mix of creme cheese sharp, chedder, chopped onion, garlic powder, onion powder, franks hot sauce and some worcestershire. Topped off with some turkey bacon ans smoked with apple wood.
The chicken was brined for 12 hrs in 1gal water, 1/2C, 1/3C sugar, onion and garlic powder 2tsp each.
Wonderful!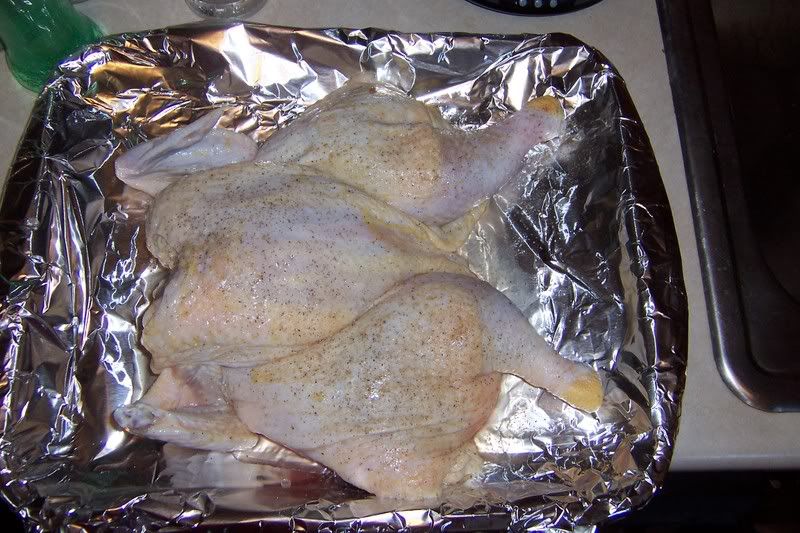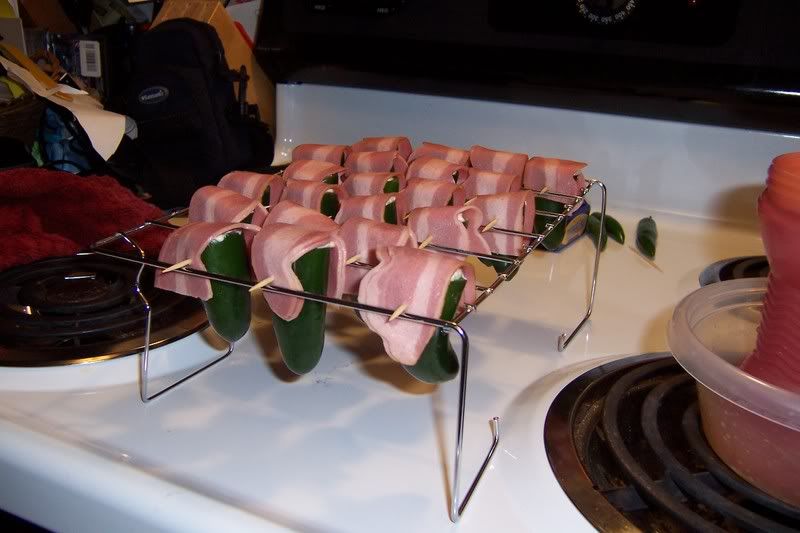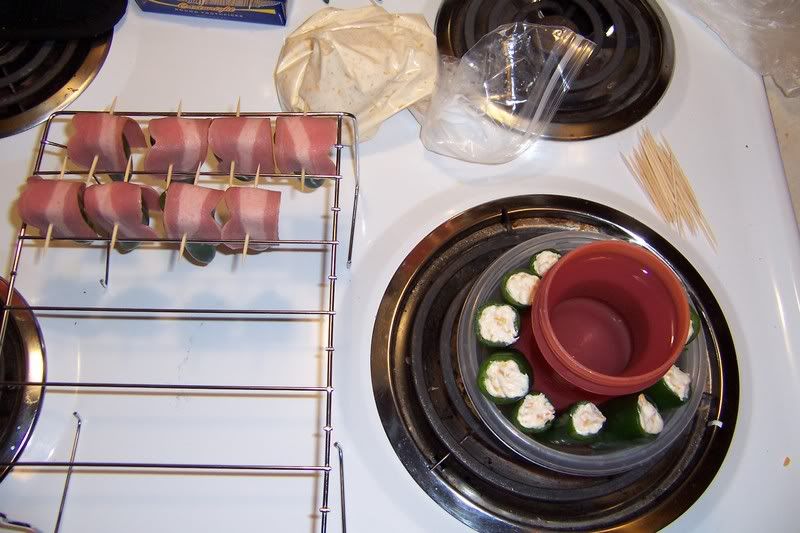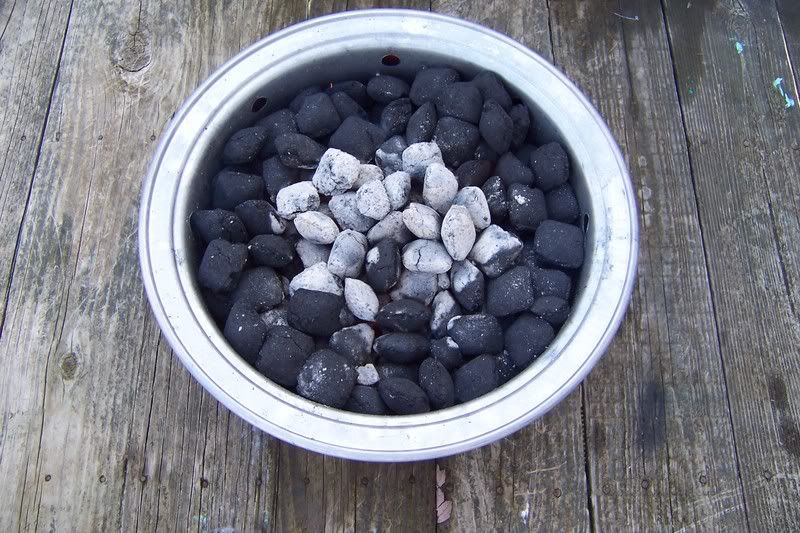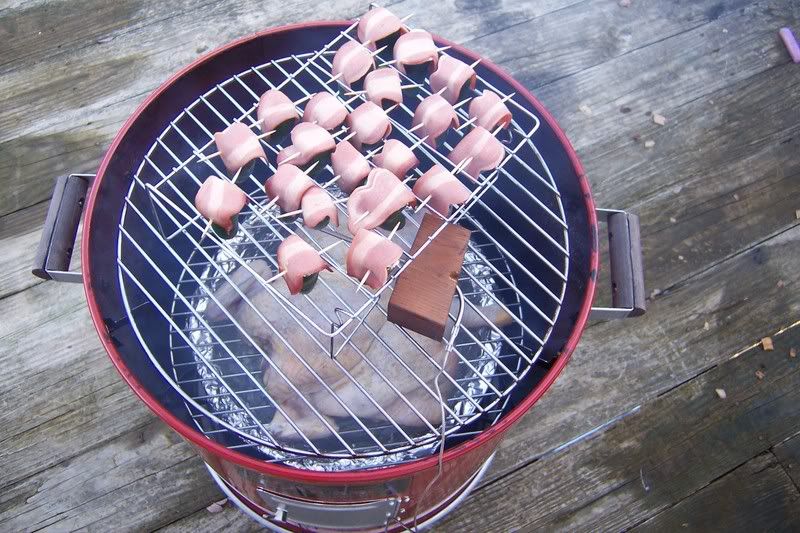 When it was going right (below)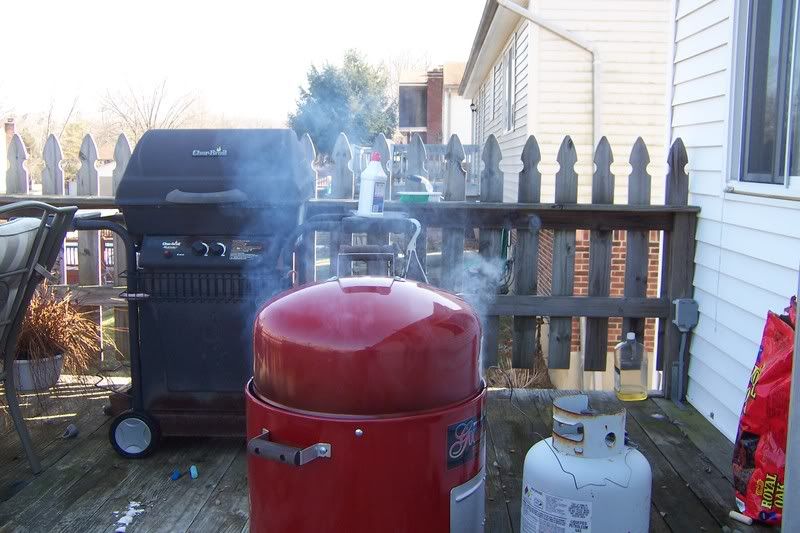 And after the SHTF!
and the ABT's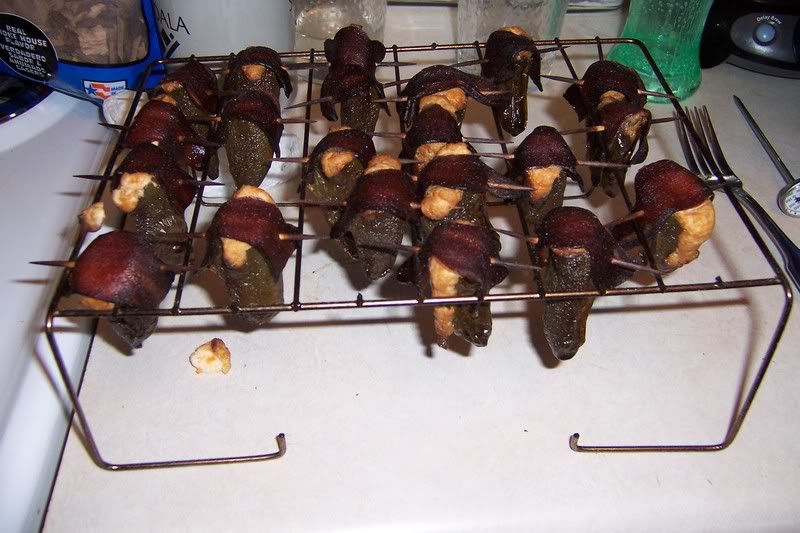 No pics of the chicken. We ate it too quickly for pics.