Forums were down yesterday while I was putting together my first batch of ABT's. Wanted to get a little info before I started but just had to dive in. I couldn't find an easy way to core them out from the stem end so I just sliced them lenth wise and cleaned them out. For the filling I used a shrimp asiago cheese dip from Costco that is cream cheesed based and added some shredded Mozz and cheddar then topped with a strip of bacon.
During the cooking process I had a couple slip thru because I didn't put them across the grates. Live and learn. Along with the ABT's I did a couple of slabs of BB ribs, choirzo sausage and a couple of tri tip steaks.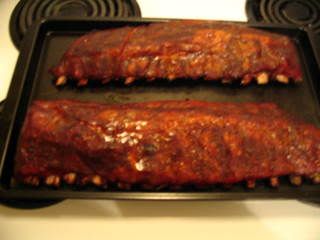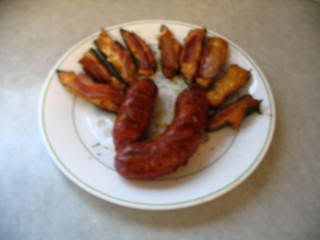 Q-view is not as sharp as I'd like but I'll work on that in the future.
Lou