I spent yesterday smoking in my cold smoker....
I loaded it with,
a pan of kosher salt
a pan of sea salt
some pecans
peanuts
a string of jalapenos (slit but not seeded)
a pan of clover honey
a mixture of black olives, garlic stuffed green olives, and calamata olives
a homemade seasoned salt (Sea salt, kosher salt, raw sugar, paprika, onion powder, garlic powder, coarse black pepper and ground corriander)
a homemade pepper blend (cracked black, white and cayenne)
a homemade pepper/salt blend (garlic and onion added)
Also...two kinds of mozzarella cheese, one monterey jack and one pepperjack cheese
The first thing I noticed is I need to build at least two more shelves.
I cold smoked at 65 degrees for about 6 hours.
Burnt down some hedge wood for a bed of hot coals, added pecan and apple chunks for the smoke.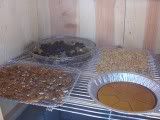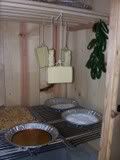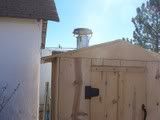 Everything came out really tasty....
While that was cold smoking, I put a small rib roast in my hot smoker...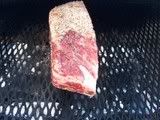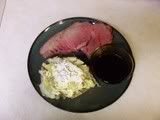 While I was in the firebug mood, I broke in my new tractor wheel fire ring.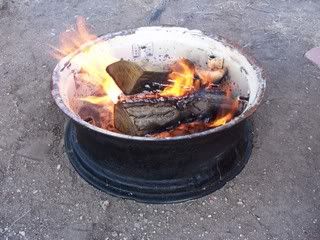 It was a long day, but lots of fun.