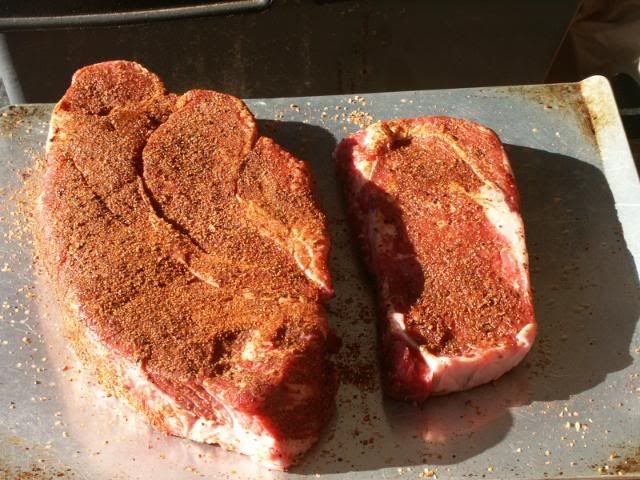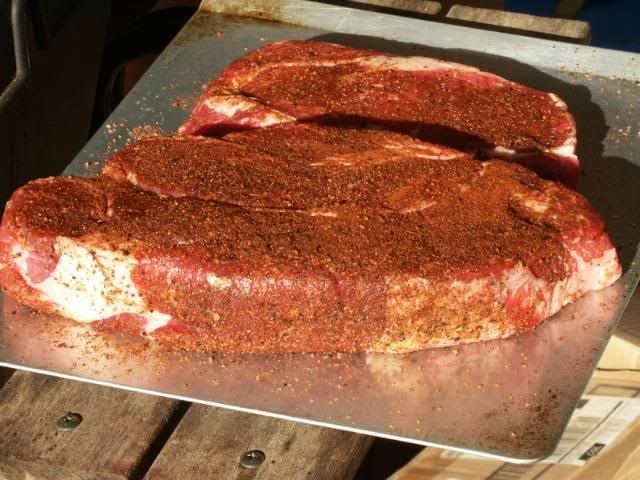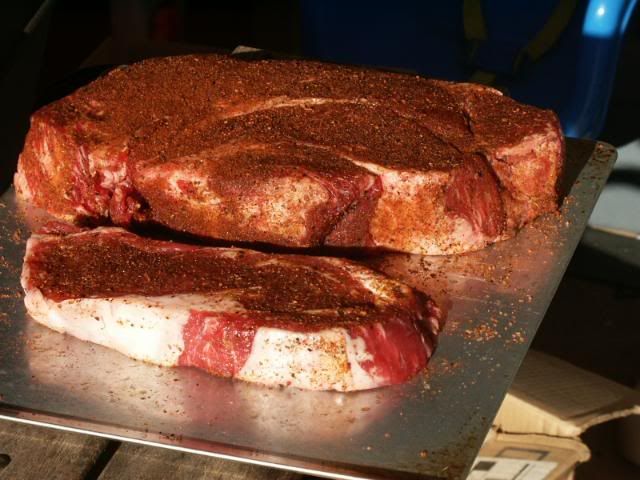 Both cuts are seasoned with Cow Lick from Dizzy Pig. The chuck roast is every so slightly over three pounds. I bought both pieces of meat from a local "naturally good" meat shop.
The chuck is in the Big Green Egg over Royal Oak lump and some mesquite. Some of it will probably be used in some chili.
The steak was grilled in the Weber over hickory chunks that were burned down to coals. I should have used more chunks and gotten the steak over them faster as the steak could have used more heat, but it turned out okay.