Poor poor poor osu how many chances at national championships have they lost now? (Go Gators!!!)
Well I got home and started to prepare the chicken I had purchased. Gave it a slathering of mayo and mustard. Once that was accomplished I also coated it with a good rub.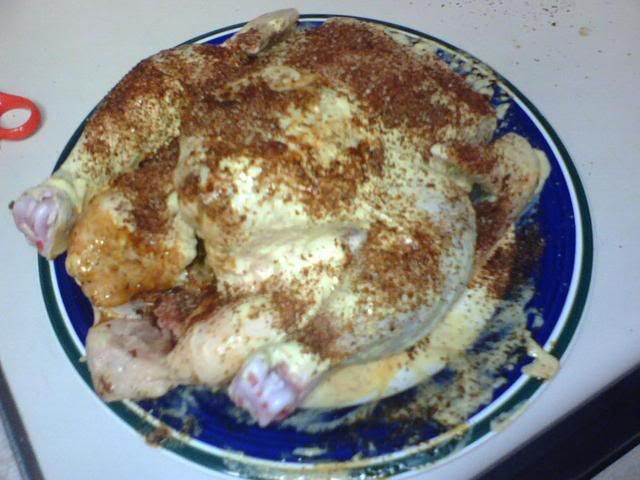 Into the smoker it went along with an onion that had been peeled and both ends trimmed. I loosely wrapped it with foil and then put Soy Sauce and butter on top. It was able to absorb a small amount of smoke flavor.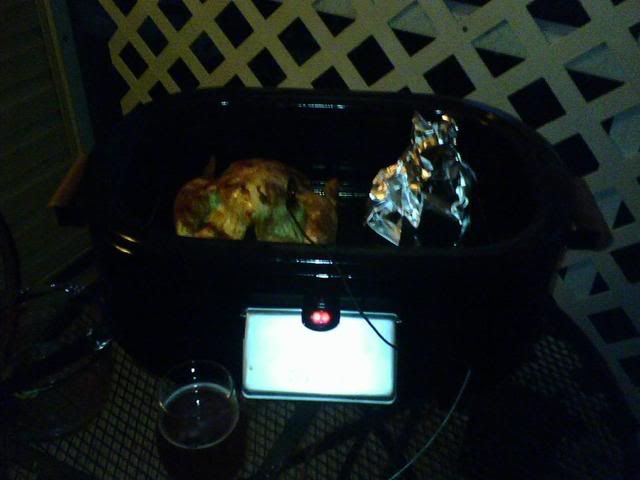 Once the food was in the smoker I chopped some cabbage and made a dressing for it. (Vinegar base)
I also reheated some smoked beans along with the leftover smoked beef from earlier in the week. Here you see the beef/beans in the front and the cole slaw dressing in the back. dressing was a cup apple cider vinegar, cup sugar, mustard powder, and celery seeds.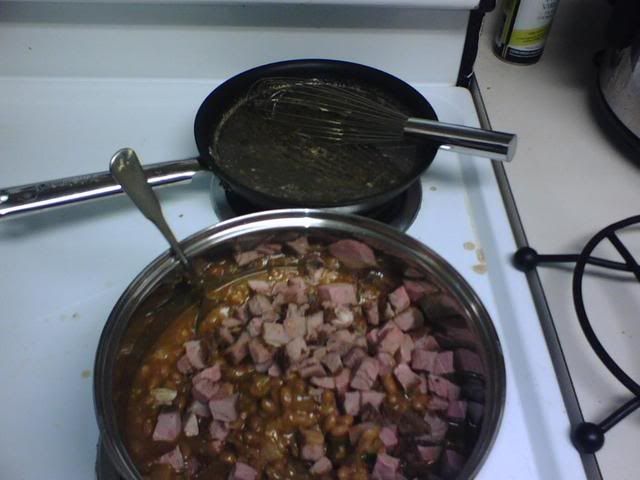 Once the dressing cooled I dressed the cole slaw. With the cabbage is sliced red onion, green peppers and Jalapenos.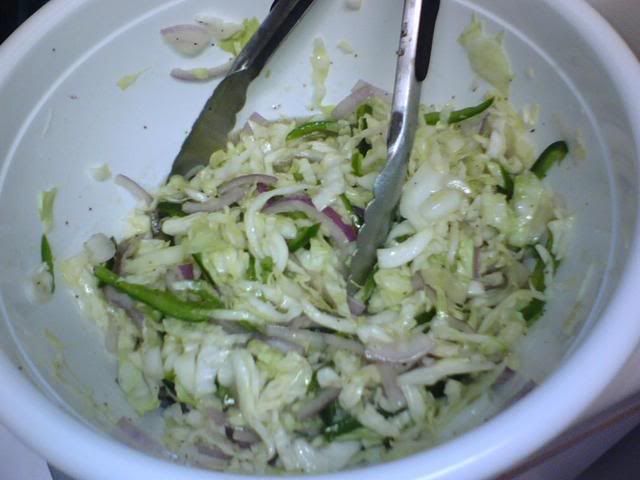 Midway through the smoke its all coming together.
The finished product. I tested the leg for doneness and it pulled free easily. It was tasty as well.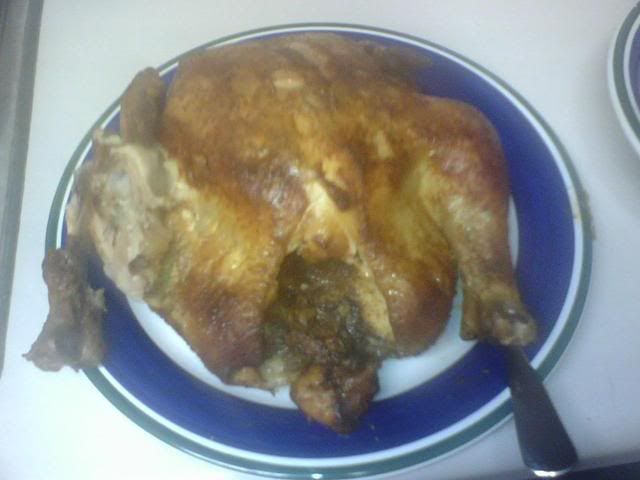 The onion was nice and tender. Just a lil crunch left. The sauce was very tasty as well.
The plated food ready to eat!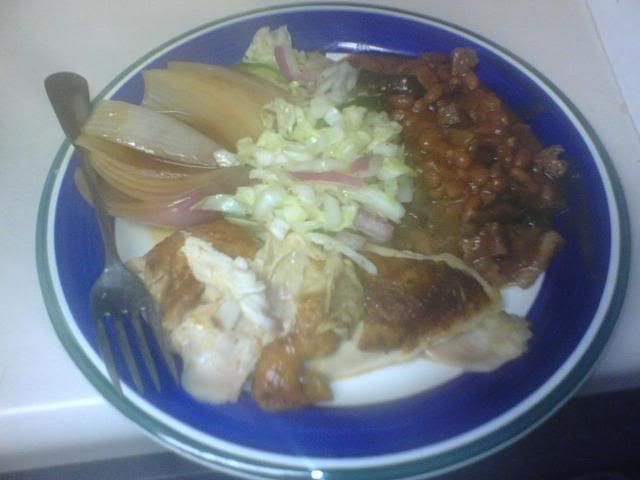 Definitely a great meal made even better by the loss osu suffered.