last week, someone posted about rib racks,I was doing 6 slabs that day, and took a few pics of what I do to get that many on my pit along with fatties ect.
Here is a pic of 6 slabs/racks in a rib rack holder, the ends are loose and floppy so I usually just "peg em" with wooden skewers.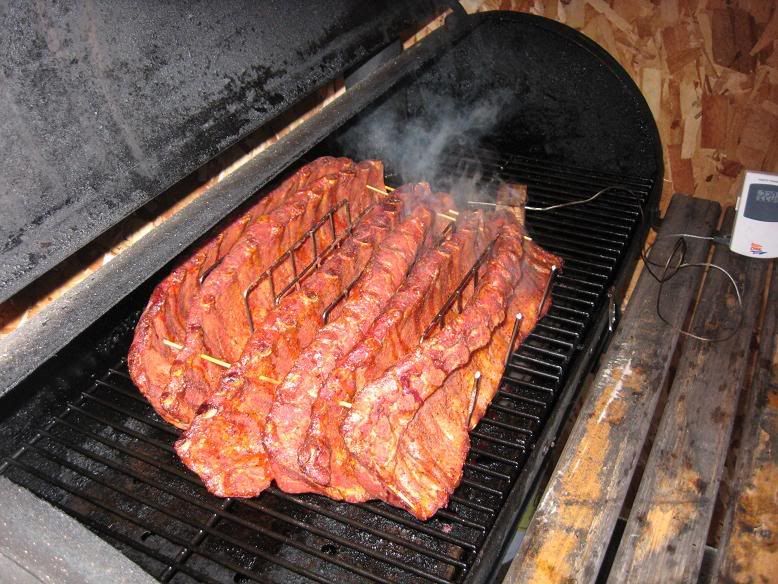 and another view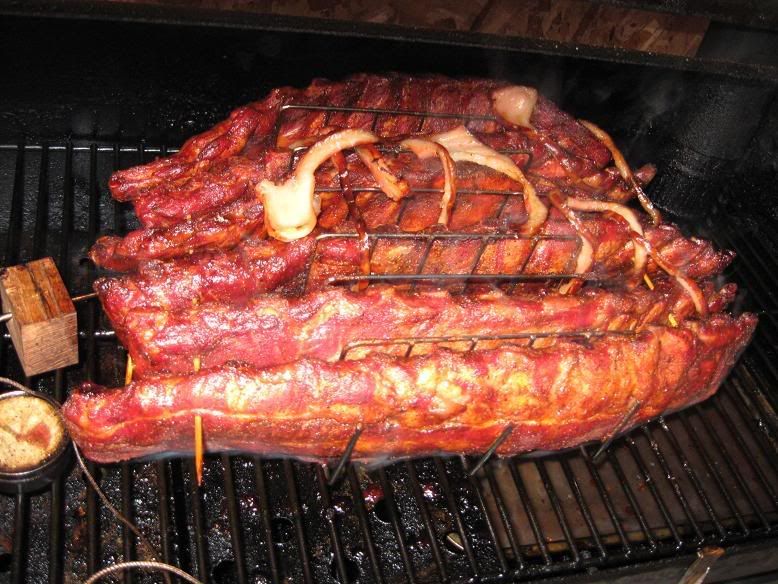 these woked pretty good, but I will also roll them and skewer. I think that 6 is too many for this application, and next time I will roll 2 and rack 4 instead. These ribs were good and tasty, but took a little longer than usual. Here is the end result, no foiling this smoke.