Rubbed up a couple nice butts last night before dinner, and made up the fatty after I had the butts on. I used my own rub this time, but I slathered one with musty, and left the other just moise from the washin. I injected the musty Butt with some "creole rum butter" marinade, and the other with my usual injection of apple juice, worsh sauce, salt, soy, and water. Both went in the pit at 7:30
here is a pic after 4 hrs of apple/maple smoke at 225-235 degrees.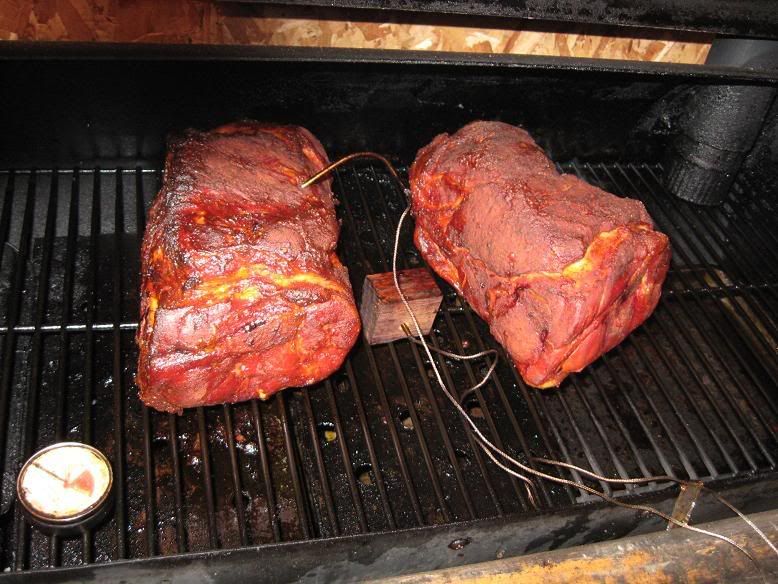 Internal temp is at 160 on the first butt, and 143 on the other. I am putting in the fatty in a few, will post more later. I am interested in seeing if there is a difference in bark with/without a slather, and if the marinades taste very different.