Here goes another batch of Glued2it's OMGFD (Oh My Gosh French Dips)
Rips last batch of these made me want more!
I started with one good hand selected 2.72lb Chuck roast from the butcher.
Thrown some of Jeff's rub, Inject it with Italian dressing, wrap it with Saran wrap and let it sit tin the fridge for about 12+ hours.
Throw it on the grill to get a good sear.
Then Move it to smoker and smoke with Pecan @ 250º for about 4hrs.
Place it in aluminum pan and add 3 cups of Au Jus (1pk McCormick's)
This really good flavor and makes the meat real tender!
Let it cook till it reaches 200º
Pull it out and slice it. The knife will fall into it more than cut it!
Put the slices back in the pan until ready to serve!
French rolls work best for this application. Butter and toast them.
The buttery toasted rolls really set off the flavor of the meat.
I use a turkey baster to pull the juices out of the pan for dipping. Since the oil sits on tops you can suck up the juices from the bottom.
When you bite into one of these all you can say is;
OH MY GOSH!
NO TEETH REQUIRED!!!!
I shook in some of Tony Chachere's Creole seasoning in the potatoes.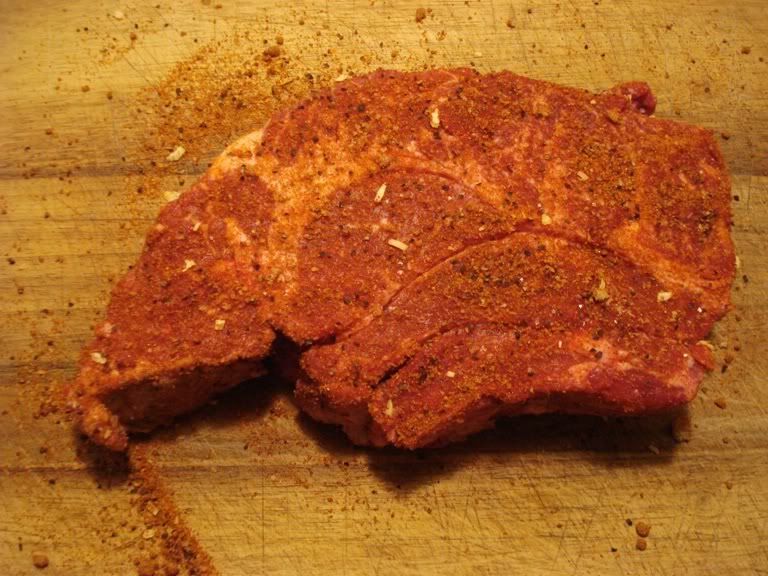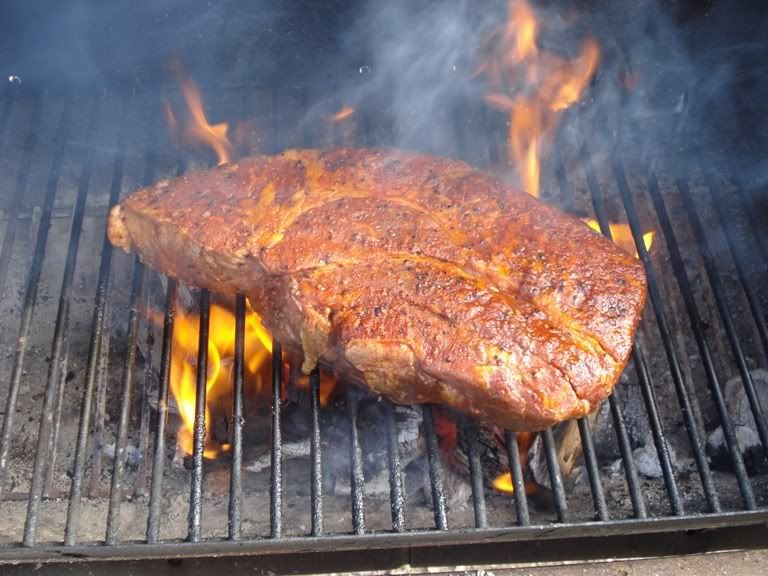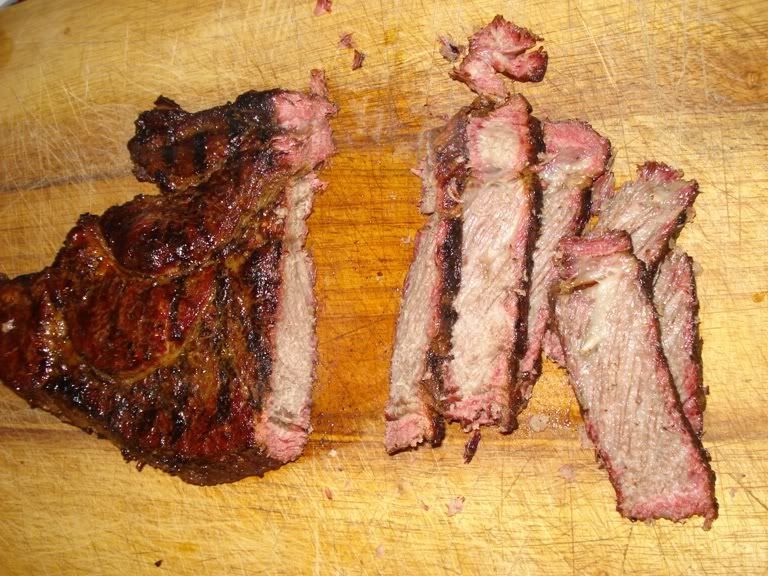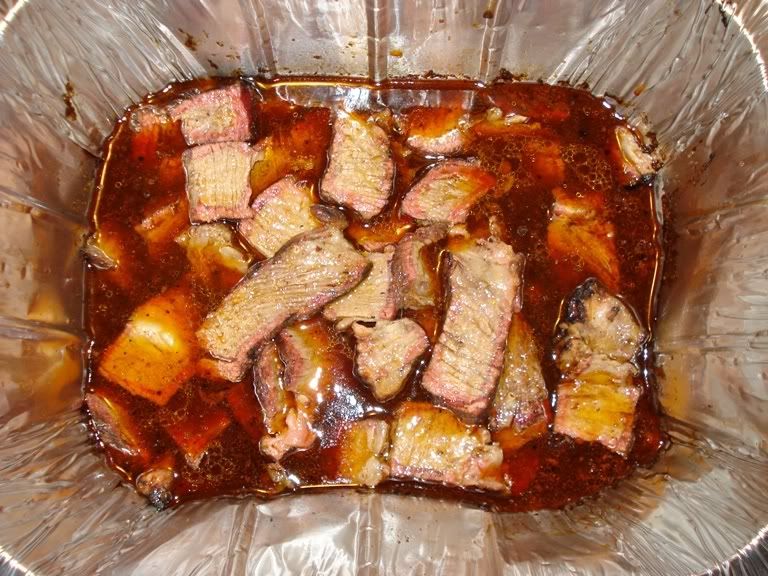 .