This is only the second time ever smoking a turkey. It was very moist and tender. It had a good smoke flavor but not too powerfull. The only injection marinade that i could find was a type that Eastman puts out and it was not my favorite but it was decent. I brined it for about 24Hrs before injecting it. All in all it was a great turkey and everyone loved it. My dad baked a turkey and in my opinion (and everyone elses) it was not as good. Here are some pics and please tell me what you think!!
The turkey in the brine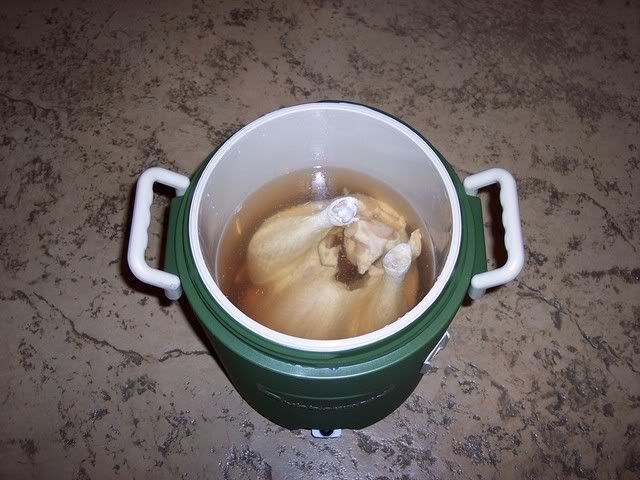 The turkey after injection and seasoning
Just out of the smoker and ready to eat!!!!