I made some sammiches for supper tonight.....cured a turkey breast overnight, put it on the smoker with a hunk of campesino cheese and served it with spicy mustard and some of my green tomato dill pickles.
The dry cure is made of brown sugar, black pepper, garlic, ginger, salt, paprike, mustard seeds and crushed coriander seeds.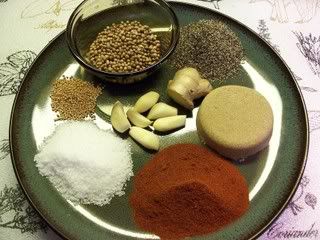 I left the turkey breast whole...
Crushed the dry rub ingredients...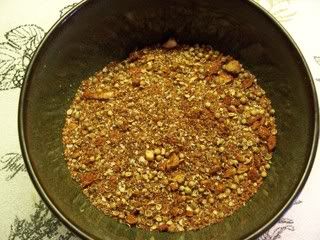 Covered the breast with the dry cure...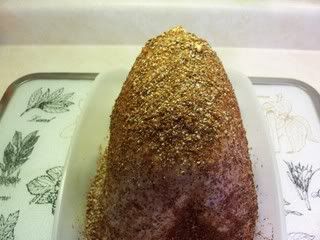 I covered this and let it cure in the fridge overnight,
Then wiped off most of the rub before putting in the smoker...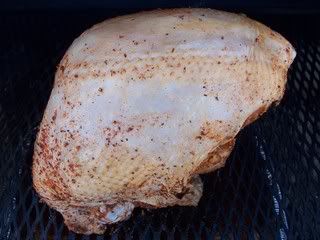 Threw the cheese in for a short time....
I smoked the breast using hickory...at about 250 degrees until I reached an internal temperature of 170.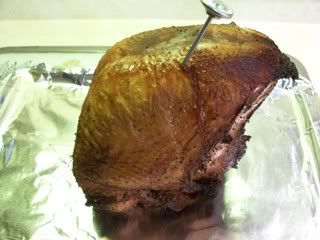 The finished turkey pastrami.....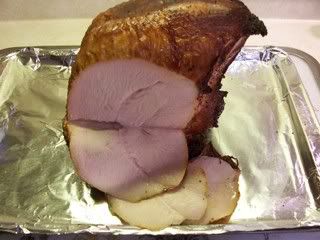 My supper...turkey pastrami with smoked campesino cheese, spicy mustard and some twangy dill pickles.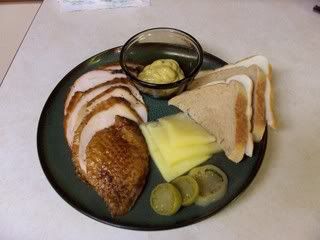 I have plenty leftover for tomorrow.