We are having our Christmas party at work on Thursday and I wanted to try a couple thing out that I had not tried before. So Yesterday I went to work. Started about 10am with the bb ribs. There was a light rain at this time. At about 1pm I put on a fatty stuffed with oinions, peppers, olives, mushrooms, mozzarella and pizza sauce. I also put on Dutch's baked beans (1st time trying these) and some scalloped potatoes.
At this time in the day winds were starting to pickup. By the time everything was finished winds had reached 46mph gust. Everything turned out great. Oh and with the fatty I took it off when it reached 160* brought it in, and wrapped it in croissant dough and then placed in oven to finish. Croissant cracked open a little but it was still good. So here's the q-view.
The Fatty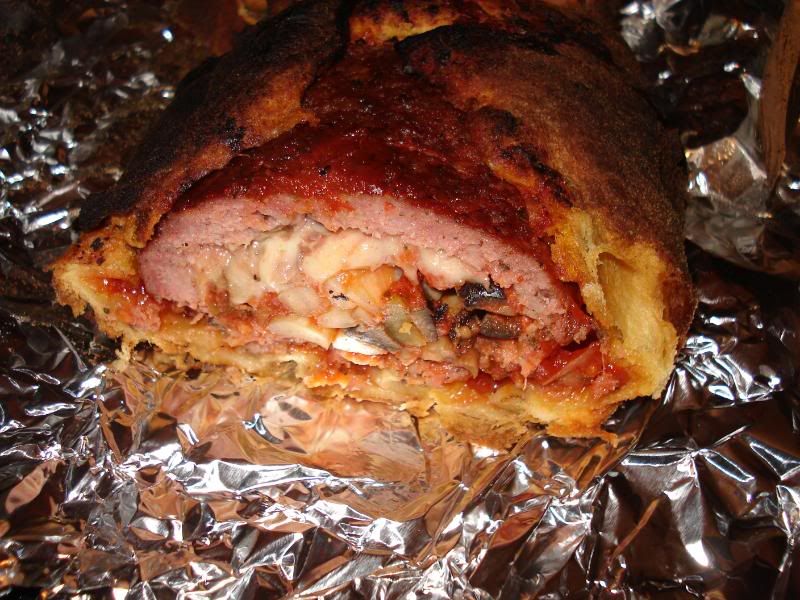 The bb ribs with some sweet baby rays on them.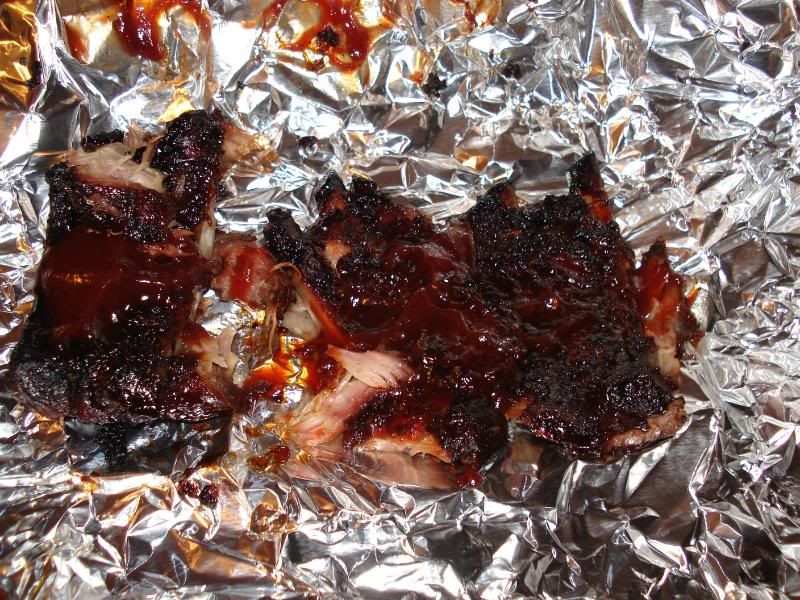 Baked beans
And the scalloped potatoes. Which were GREAT!
For the party I will be doing a chicken instead of the ribs but everything else is going to the party.