I smoked a big hen...rubbed with butter, sprinkled with kosher salt and cracked black pepper. I didn't want to overdo the seasonings...the rellanos are spicy enough. This was my supper last night, I had to smoke the chicken early to have time to do the rest.
Funny how you can spend hours on a meal and eat it in less than 30 minutes.
I used anaheim peppers, they are my favorite.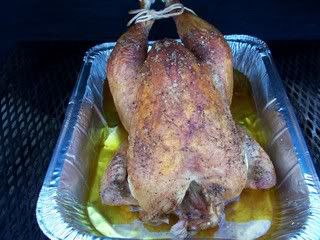 I shredded the meat and added minced jalapeno, minced onion and some fresh shredded queso campesino.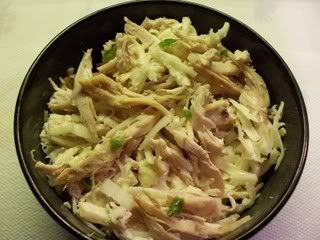 I blistered and peeled my chilies...stuffed them with the smoked chicken/cheese filling.
Battered and fried....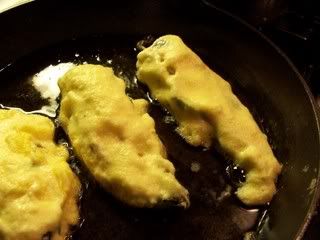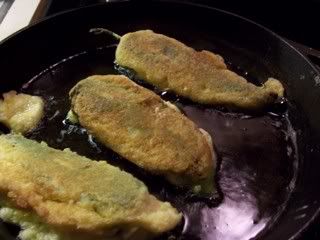 Served with my favorite rellanos sauce...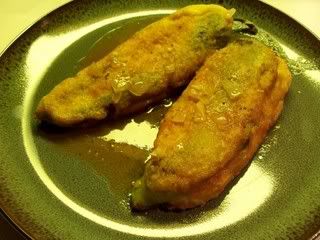 Supper..........smoked chicken chilies rellanos.