About a week ago my brother told me of a smoker at my mom's place that he wouldn't be using anymore. DING! Eyes lighting up. Saturday early morning I went and rescued it.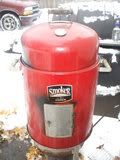 After a stop at the store for a rack of spares, I was back home competing with this....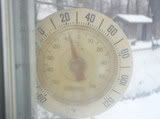 I eliminated the charcaol and converted to propane for this smokes maiden voyage, at least while in my posession.
After getting up to temp and the mix of apple and hickory smoldering, here is the rack rubbed and ready.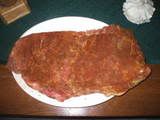 After 2 hours in the smoke and a steady 225 degrees....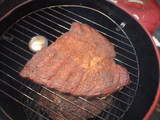 During the smoke I threw a batch of Ajthepoolman's cold weather soup and made a few quarts of chicken stock for future use.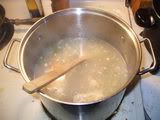 The finished rack complete with bones falling out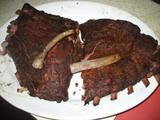 And all plated up with a surprise that was brought with a friend of my wife's for dinner.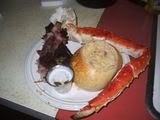 A good time and a good meal shared among friends!!