I made another batch of canadian bacon right before Thanksgiving.
This was about an 11lb pork loin, I cut in half and dry cured one half and brined the other.
Edited to add....I use pork loins, (back loins) not the smaller tenderloins. The brine recipe can be changed any way you like, add any of your favorite flavorings. I make each batch of brine different, it is fun to experiment.
Be sure to rinse and soak the bacon in fresh water to remove saltiness. It's best to slice off a piece of meat a couple of days early, soak and fry it up to check for saltiness....THEN either let it finish curing or go ahead with the smoking process if you think it's ready.
The dry cure method gets the most realiable results....the brine is something I do for fun.
Hope this helps!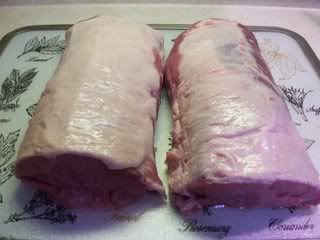 I remove the fat.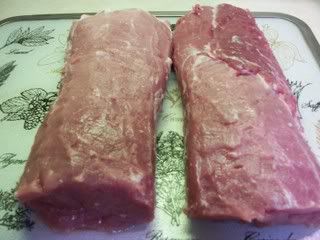 Rub one half with dry cure...Mortons mixed with sugar.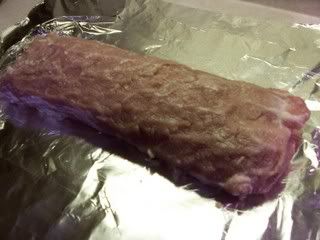 I brined the other half in a mixture of mortons and water,
with 10 cloves of garlic,
1/4 cup of brown sugar
2 dried cayenne peppers
1 TBS jalapeno powder and
1 TBS dried onion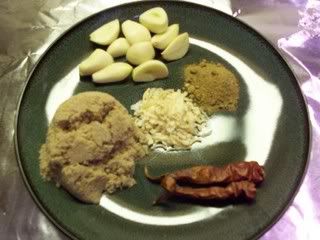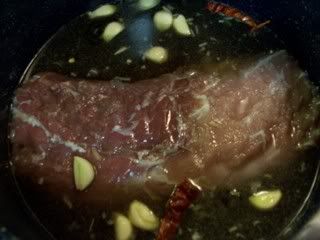 I covered and cured them in the fridge for 6 days.
Then soaked them in cool fresh water for an hour...changing the water after 30 minutes.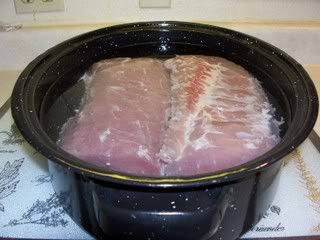 After drying the loins, I topped the brine cured half with fresh cracked black pepper.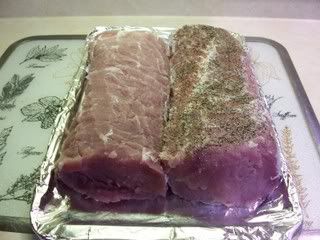 I used my horizontal smoker with osage orange and hickory.