Dusted this baby with rub, Wrapped it and put it in the fridge for about 18hrs. When I unwrapped it it almost smelt good enough to eat then!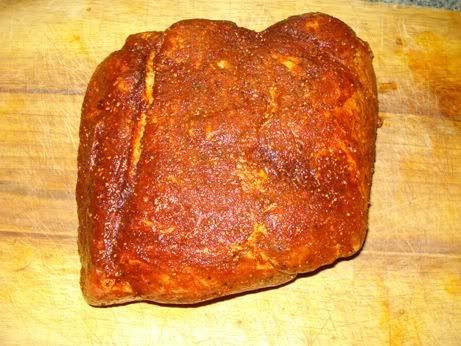 I did 4-1 ratio of pecan and hickory and a AJ spritz
I don't usually finish in the oven but since I had to go look at a smoker to buy, I figured I would make a exception.
I couldn't hardly get this thing out of the foil without it falling apart!
This one had the perfect bark. Just the way I like it!
Man I sure love this stuff!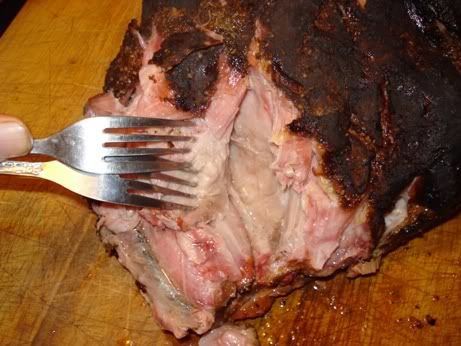 EDIT:
I forgot to metion,
The Best thing about pulled pork is there is SOOOO many things you can do with it!
.
.