Here's my ham I did for T-Day. I used my usual brine and pickle pump.
I usually use a shoulder, but I decided to go with a boston this time.
Diluted mustard and spice rub. (I think diluting it causes it penetrate the meat better)
Smoked with hickory to 160° It was still so tender I could barely cut it without it falling apart!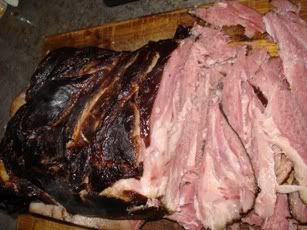 It was a big hit for T-Day, No Leftovers!