Finally had a minute while the wife was gone to her Mother's with baby girl so I got busy installing the grate level thermo's I found last weekend. They are Char-Broil units that I found at my local Lowe's in the outdoor/grilling section. They require a 3/8" hole and come with mounting hardware (a wing nut).
**Edit to add a couple pics of the thermos...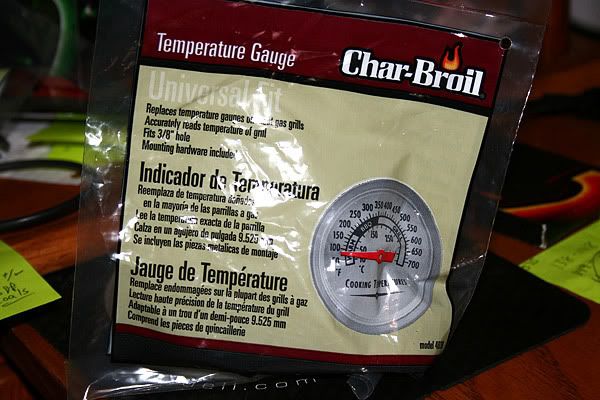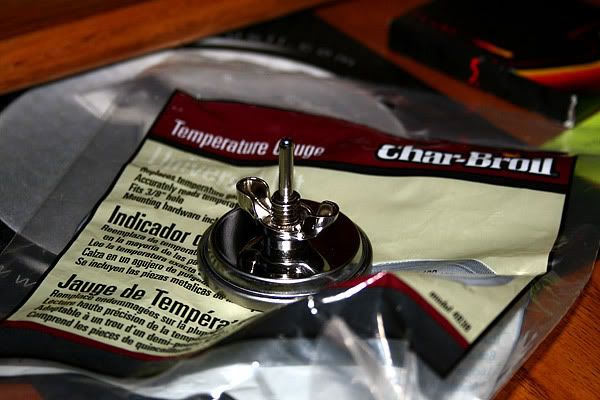 I used a #1 Uni-Bit and drilled the holes 8-1/2" from the ends and 1-1/2" from the bottom edge of the top half lip on front. This put them somewhere around 1" above grate level. No fire yet to check them but they're in. Hopefully I'll get to smoke something for Thanksgiving Day lunch and see how they work.
The Uni-Bit... Simple... Just drill until the section marked with the size hole you want goes into the metal...
Both installed...
Grate level is somewhere near the lip seen in this photo. The temp probe on the thermos are about an inch above the lip...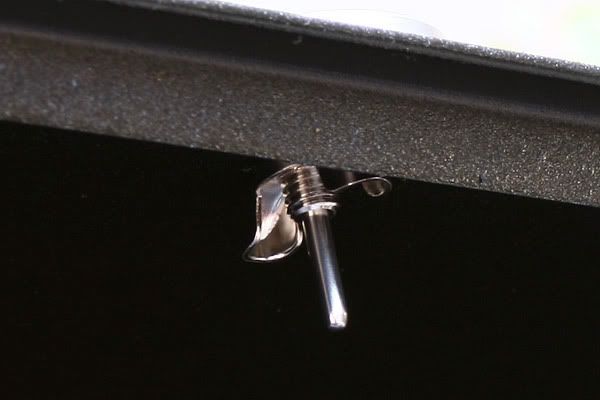 And a close-up of the thermo. I installed them per suggestion of a fellow cooker but I can't remember who it was so can't give credit... but I installed them rotated so that 250º was straight up. According to the one who made the suggestion this allows quick glance info as to whether or not you're in your desired temp range without having to actually read the thermo exactly. I may rotate it so that 225º is straight up but not sure. I also wish the thermo had more graduated markings, but in all honesty the temp varies within a semi-loose range anyway, so knowing EXACT temp is really not necessary. Where they are now, I'll know that if the needle is straight up or past it, I've got problems...
I just hope they are fairly accurate...