Smoke a pork loin, fatty, some wings, and ABT's. All turned out to be good. Wings got a little burned b/c of placement on the smoker and I kinda forgot about them for a bit. All in all a very good meal though.
The loin idea I picked up on here from someone I forgot who, but it was great.
Wings, fatty, and ABT's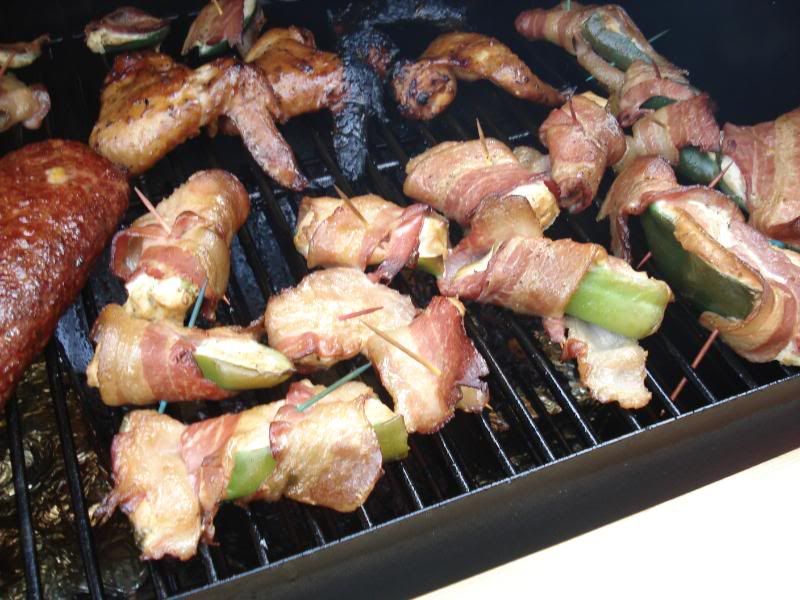 ABT's
Loin and fatty sliced.