Well I started the day early getting groceries and charcoal. Then packed up my car with so much stuff it felt like I was moving. Off to the parents house I went ready to spend the day cooking.
The night before I had started beans in the crock pot and let them simmer all night long. Nothing like the smell of real maple simmering with a big chunk of salt pork and stock. A pork butt was also rubbed down with my rub and a little creole seasoning.
I arrived at the parents and unloaded. Soon the charcoal was smoking and everything else set up and ready. Into the smoker the pork butt went and I sat back to relax with a cold frosty and watch thin blue smoke slowly billow out of the smoker. A very pretty site.
After some time when I had to add some more charcoal I snapped a picture of the pork.
In the afternoon once the bucs game started I put together some abt's. These were the only things good about that game.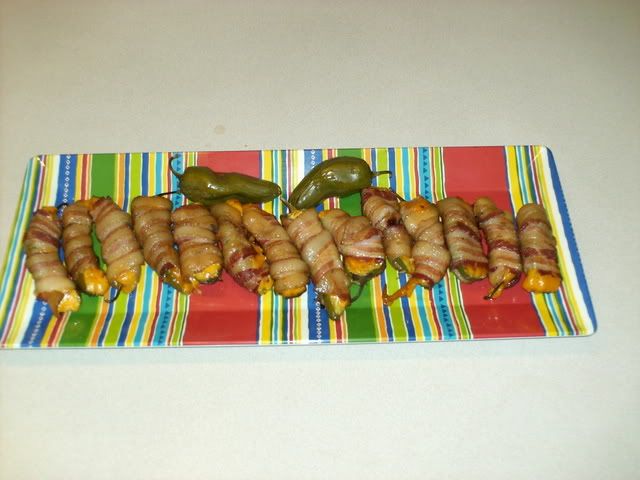 After demolishing the abt's, I threw a sausage in the smoker as well. The pork got up to temp but not high enough for pulling. Unfortunately I had a hungry crowd. It came out very tender and sliced nicely. A dousing of finishing sauce and it was time to eat.
A bun, a few pickles, some sliced pork, a shot of Jeff's bbq sauce and a helping of some incredible beans and it was time to eat.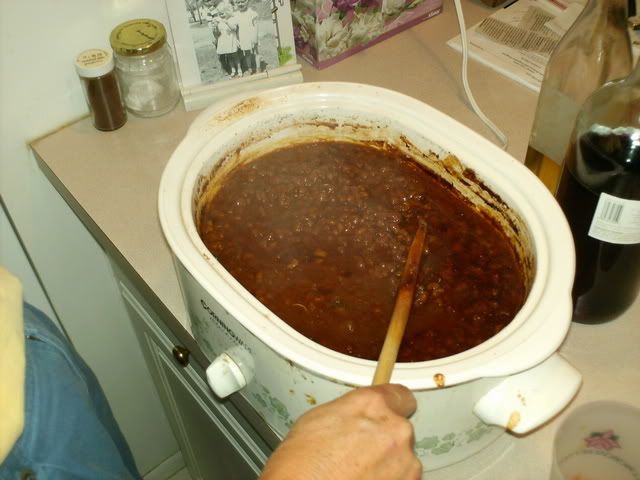 Finished it all off with some fresh sliced watermelon. A good day with the family, some good football, and a good dinner.