Were having a birthday party for my niece and Im doing the smokin' today. Thought I would share some pictures with yall.
I got 3 racks of beef ribs, 2 fattys stuffed with sauted jalapeno, green onion, cheddar cheese, mozzarella cheese and rubbed with Stubbs rub.
Also got a whole Dr. Pepper can chicken and 2 dozen ABT's. Mamas making her german potato casserole, corn and pintos. And of course a cupcake birthday cake.
Heres the 3 racks of beef back ribs all seasoned up.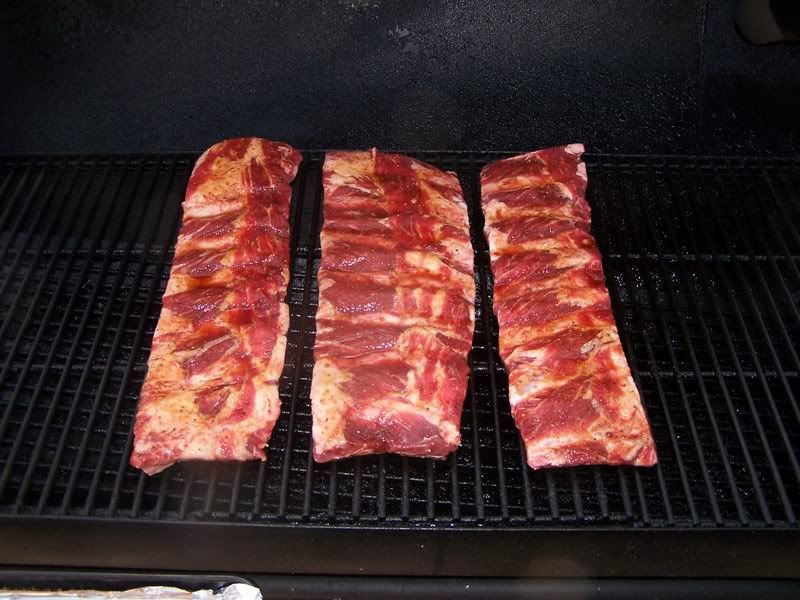 Heres the thin blue smoke rolling.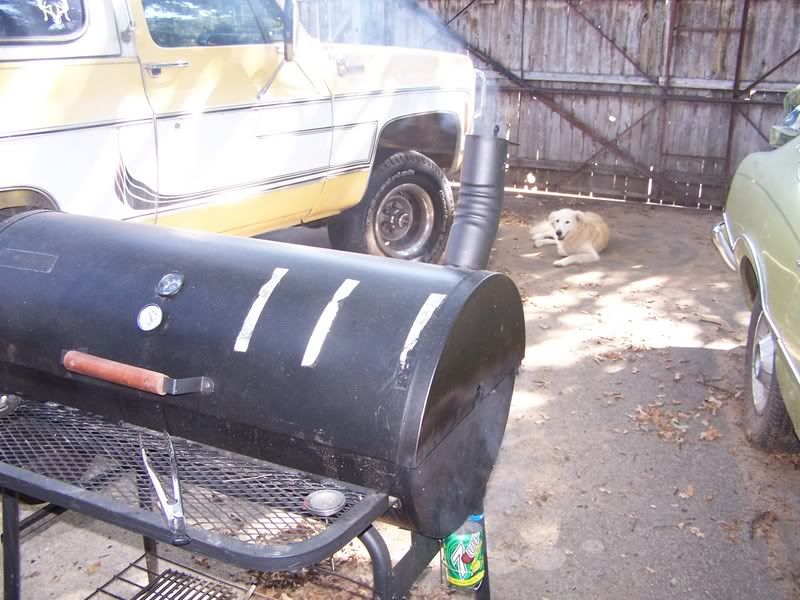 The ribs right before they get foiled.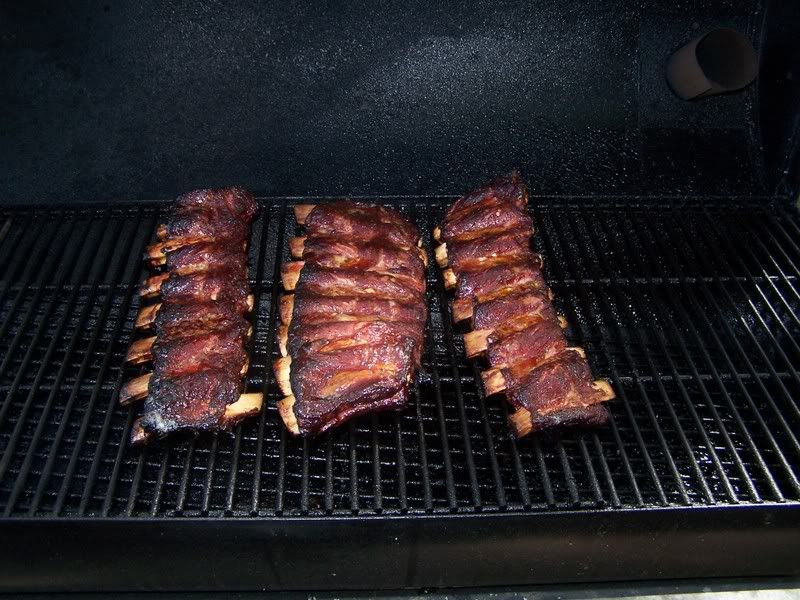 bird, fattys, abt's.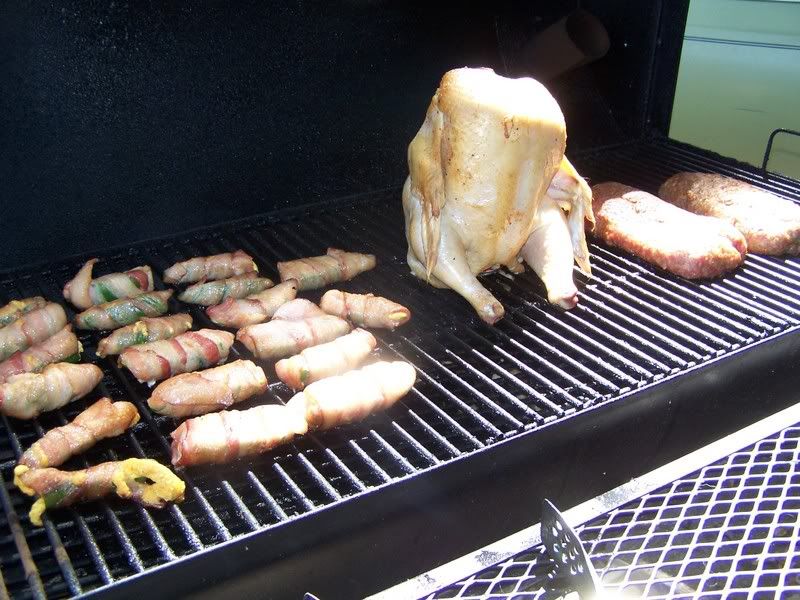 My little girl getting ready to take a whack at the pinata.
Smashing the pinata.