Today is my b-day so we got the new smoker cranked up and did the following.
Wicked Beans
1 4lb Butt with Jeff's Rub and sauce
1 4.5lb Butt plain
1 pork loin with Master Q Rub and my wifes mother's bbq sauce
2 small pork roasts with sweet rub from Traeger
Also made the pork finishing sauce as well.
Everything was smoked with apple and some left over hickory and mesquite that was in the hopper.
Everything turned out really well below are the pics of the day.
The Start
Putting meat on the grill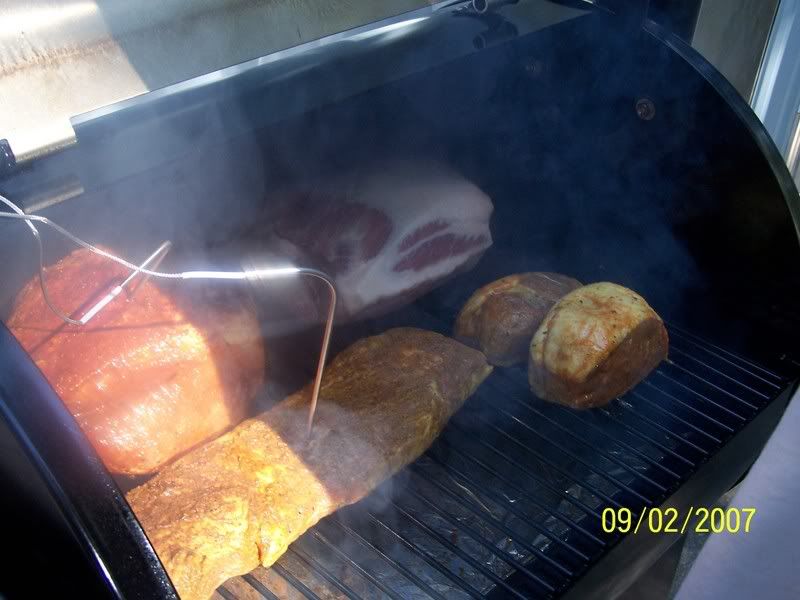 Small roast done
Minced small roast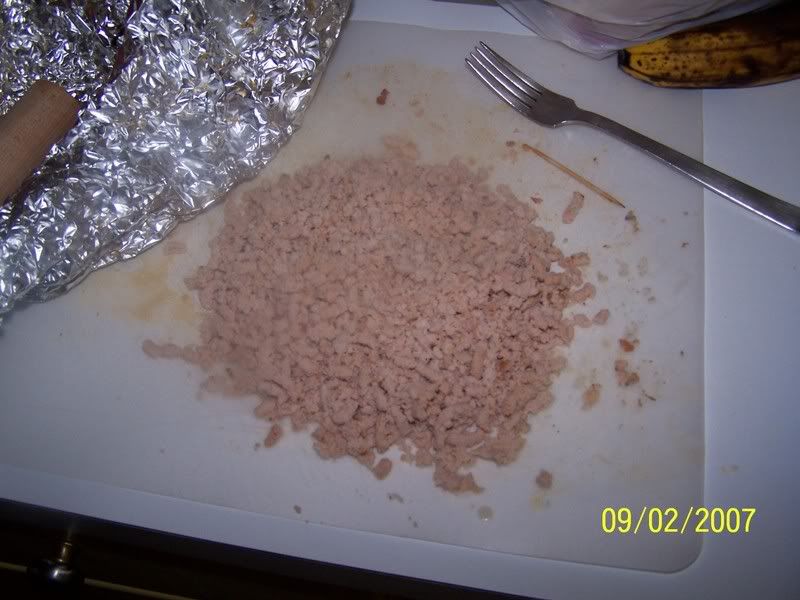 Pork Loin Done
Plain Pork Butt Done
Pork Butt with Jeff's Rub
Dutch's Beans