I wanted to post some pics of my SmokeRise smoker. These smokers weren't made for very long. I was lucky enough to get one from the shop superintendent who oversaw their fabrication some years ago.
Here is the unit...
With the meat door and the fuel door, the tray or rack swings out with it...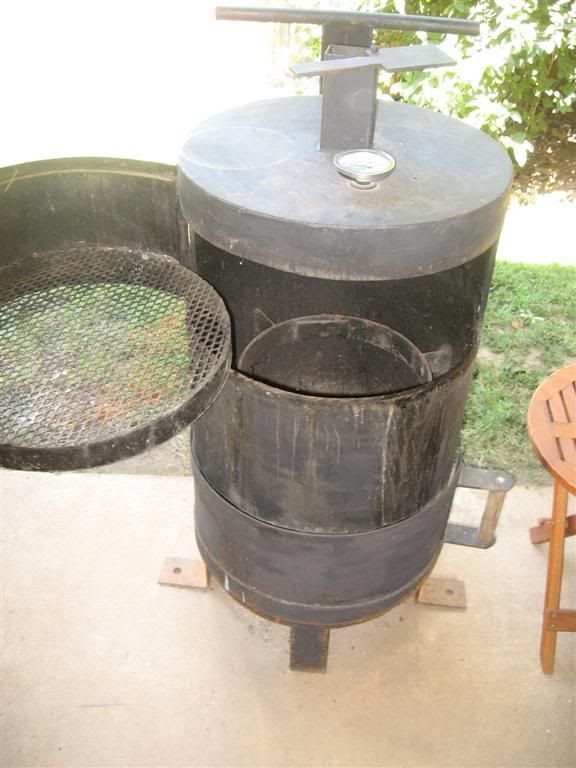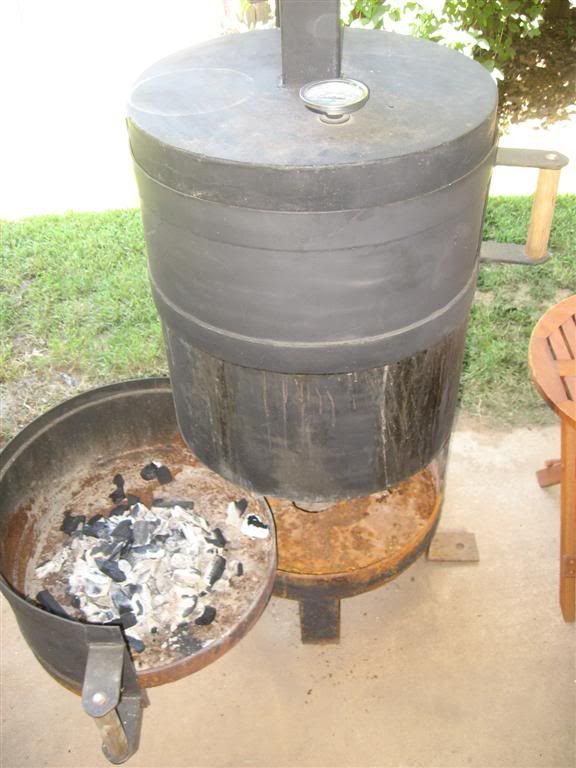 From the side...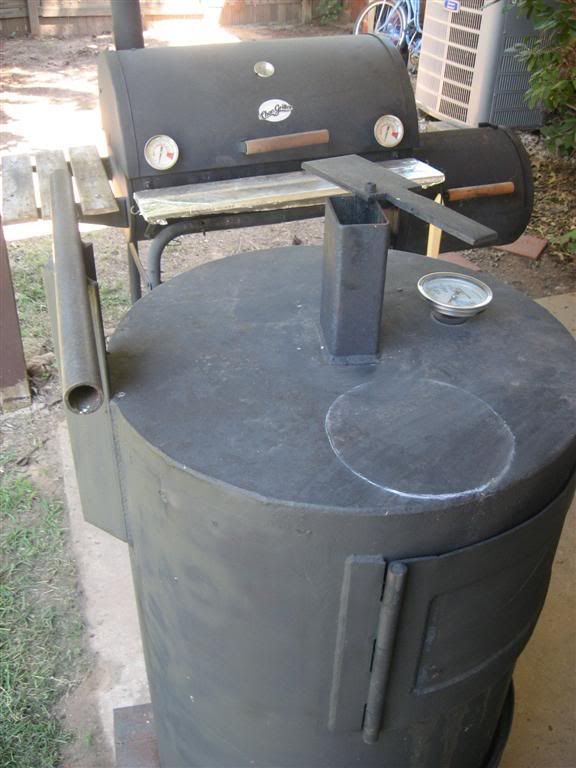 From the back...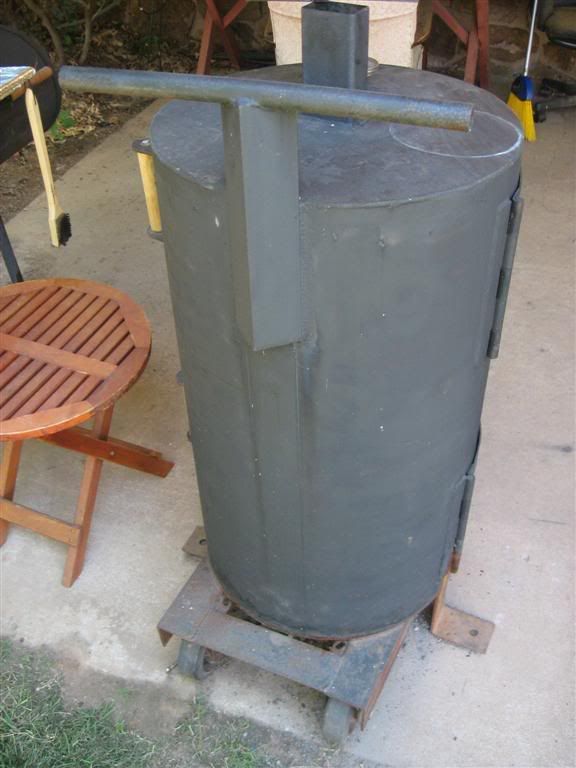 Chicken in progress...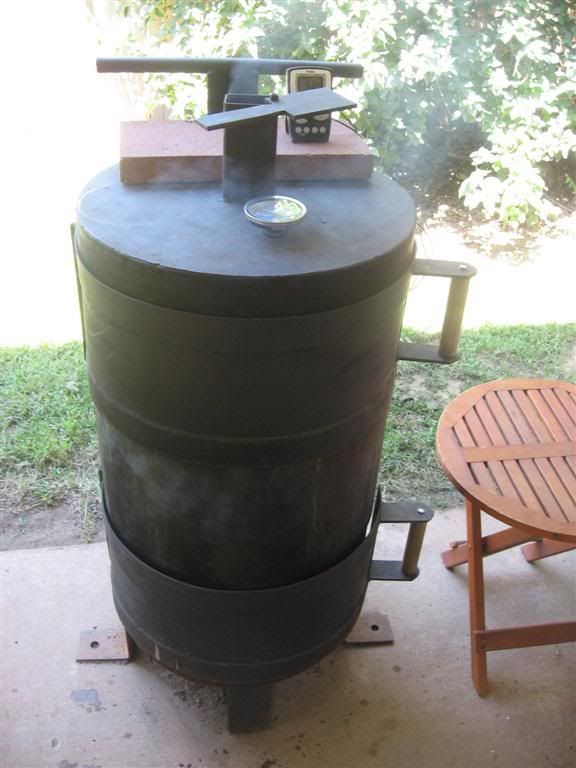 Another view...
Temp holding steady...