That's right. I'm smokin' chicken. It's in the brine now.
Relaxin'.........
A touch of salt, pepper, garlic, onion, sugar....and water.......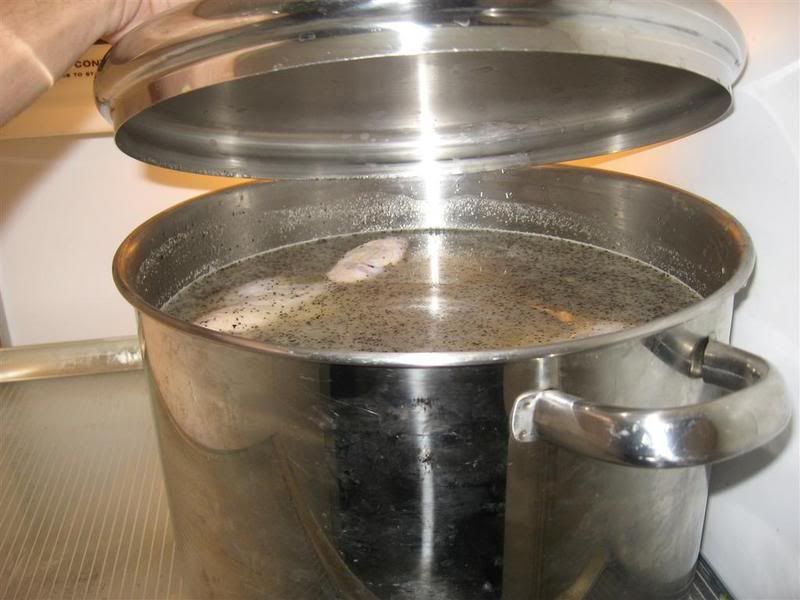 I decided to offer these birds some companions. As the evening goes on, I'll be takin' those little friends back, one at a time. Anyone care for a cold one?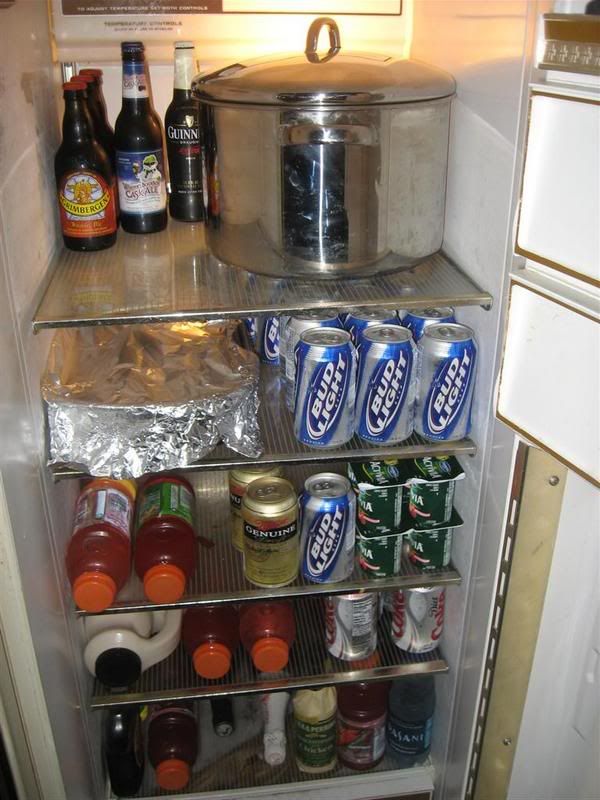 Have a great weekend all!