I got up at 6 this morning to smoke my brisket. It's only 3.6lb's so I could get a late start. I figured getting it on by 8 would be safe. I'm doing it in my Weber Performer and I rubbed it down with the Dry frb from my fatty wellington post and spraying with jack and lemon juice and the rest of my rub (strained to get the chunks out). Now its time for pics.
brisket rubbed and ready for a good nights sleep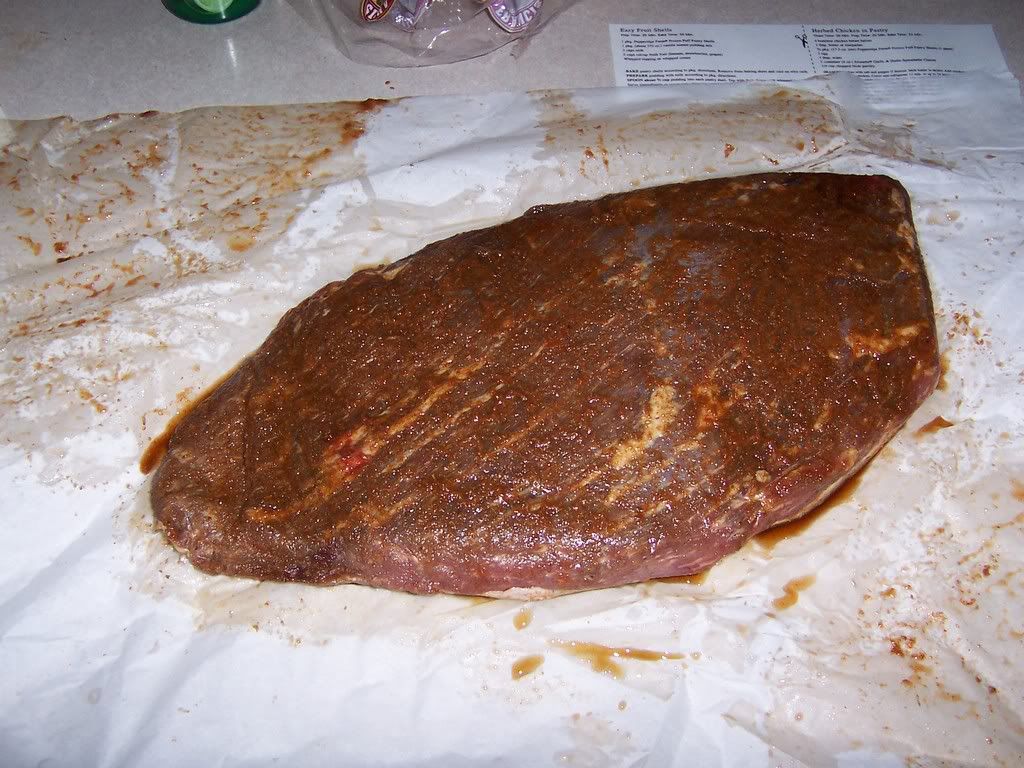 This morning about 7:30 brisket waiting for the smoke.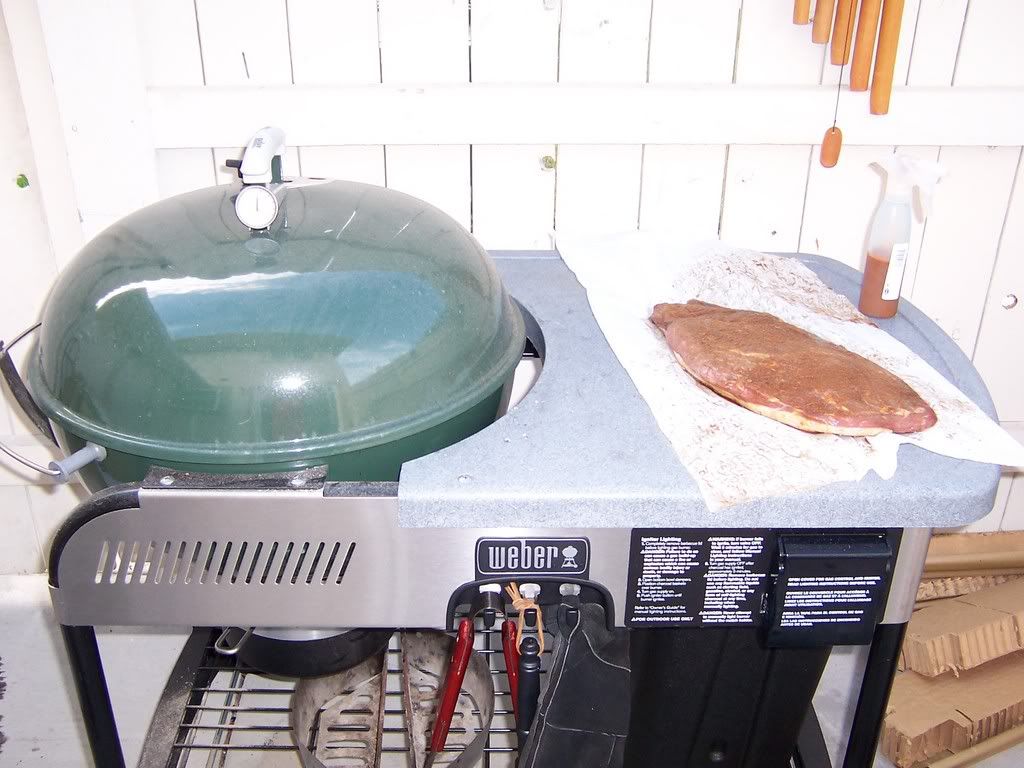 Abt's on the smoker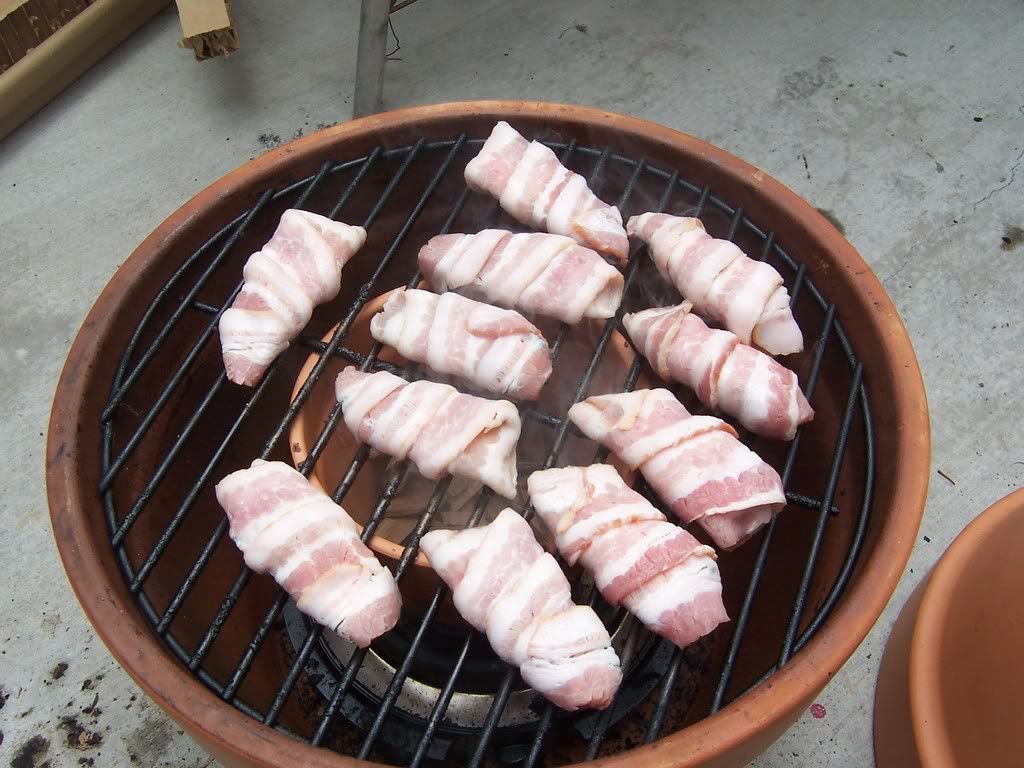 Thats it for now folks, will post more later.