I was thinking about doing something like this for a couple days and finally gave it a try. It turned out great!
First, the recipe.
1# pork sausage (I used JD hot)
~1 cup Shredded cheese (make sure its real cheese not that oiled down crap)
Dry rub (I finally wrote down a rub I threw together, it turned out really good.)
1 sheet of Puff Pastry
Butter or egg wash
stuff the fatty as you normally would, roll it around in the rub, and smoke to a little under temp. I did it for about 1.5 hours at 200 and it was 140.
Remove from the smoker, place on puff pastry and wrap. Brush on egg wash or butter and put in 350* oven for 45 min or until golden brown.
I had a bit of a problem with grease leaking out the bottom, but I had used a oily cheese and the fatty probably added to it too. Suggestions on grease pool prevention are welcome.
My rub I used is as follows.
4T Brown sugar (packed of course, when isnt it?)
1/2T Salt
1/2T Celery Salt
1t Old Bay
1t Onion Powder
1t Garlic Powder
1/4t Cayanne Pepper
1t New Mexico Red chili pepper
1t Cumin
NOW FOR THE PICTURES!!! YAYYYYYY!!!!
rolled with stuffing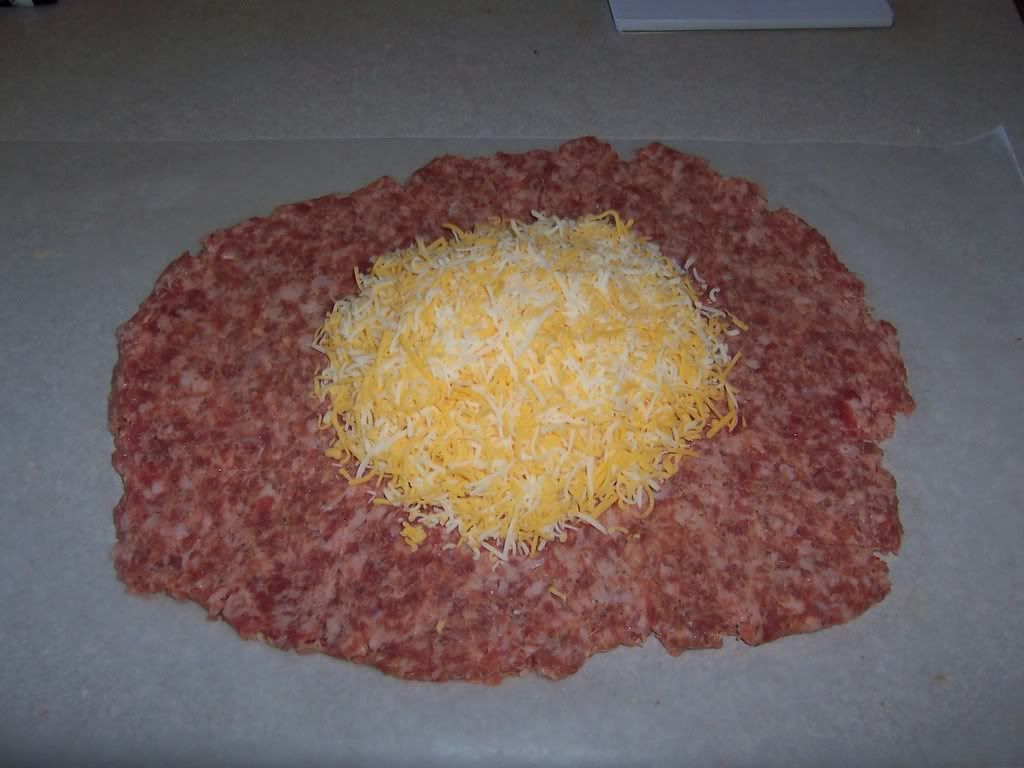 ready for the rub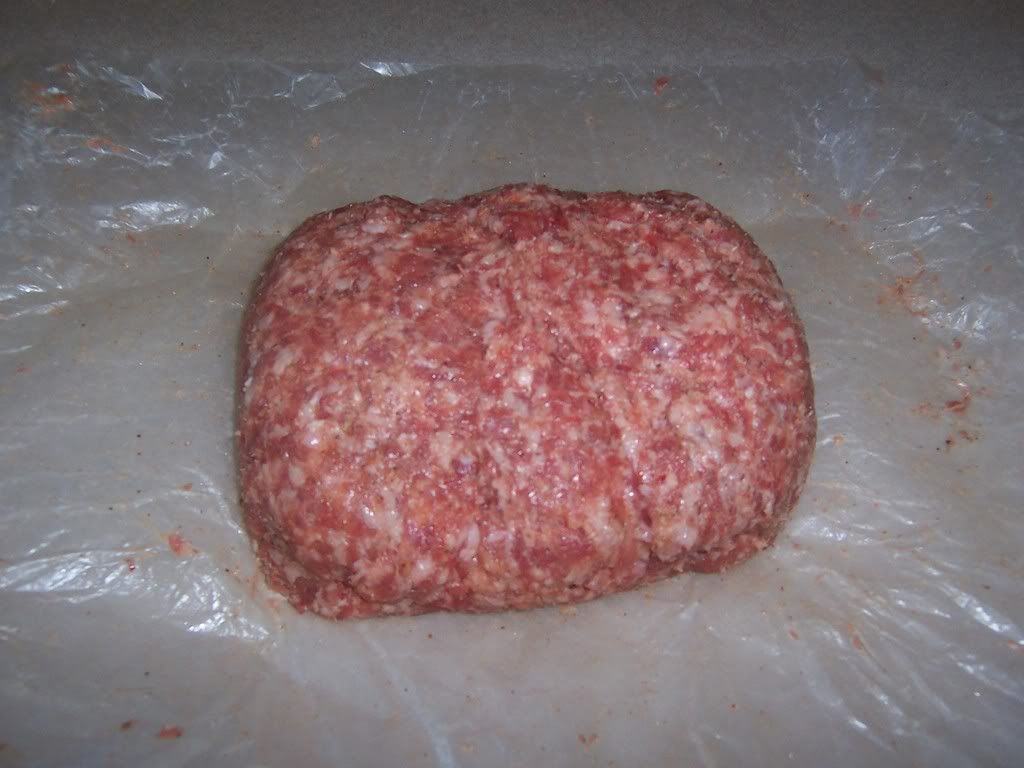 rubbed and ready for smokin'
My mesquite chunks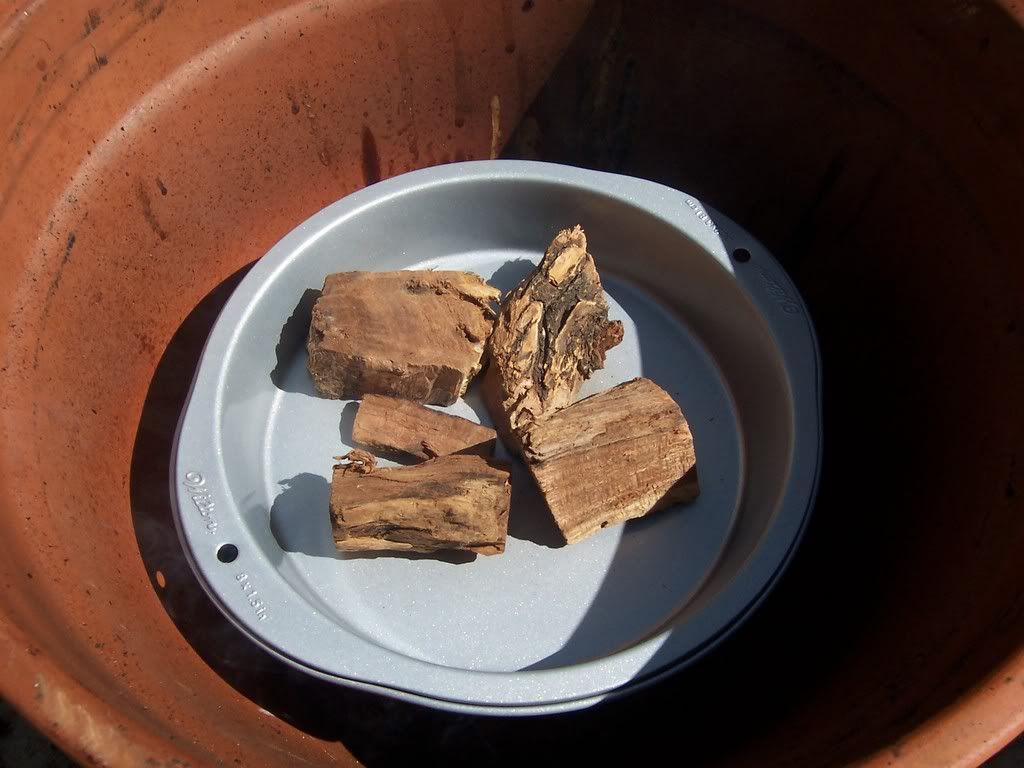 Sadly, no action pictures as I needed to run and take care of my screaming baby. Pictures resume at the fatty wrapped in the pastry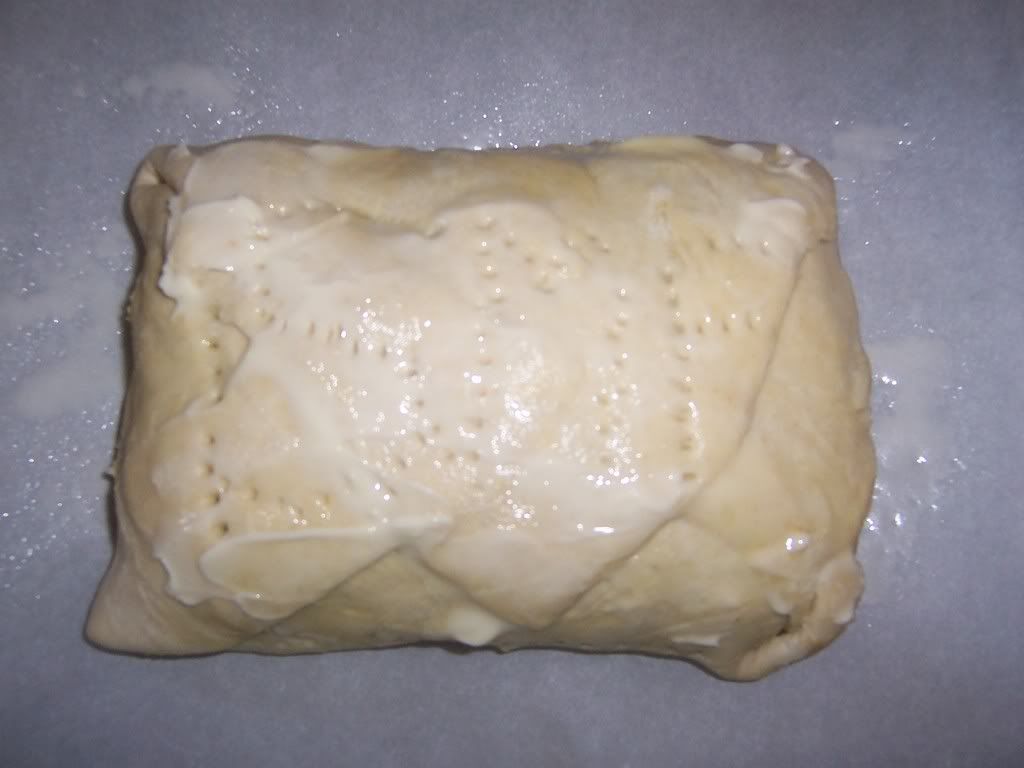 DONE!
cutaway view of the fatty wellington strata. mmmmm cheesy.