Below I have 6 very ripe figs, halved, drizzled in molases and bathing in some grapple juice (grape apple)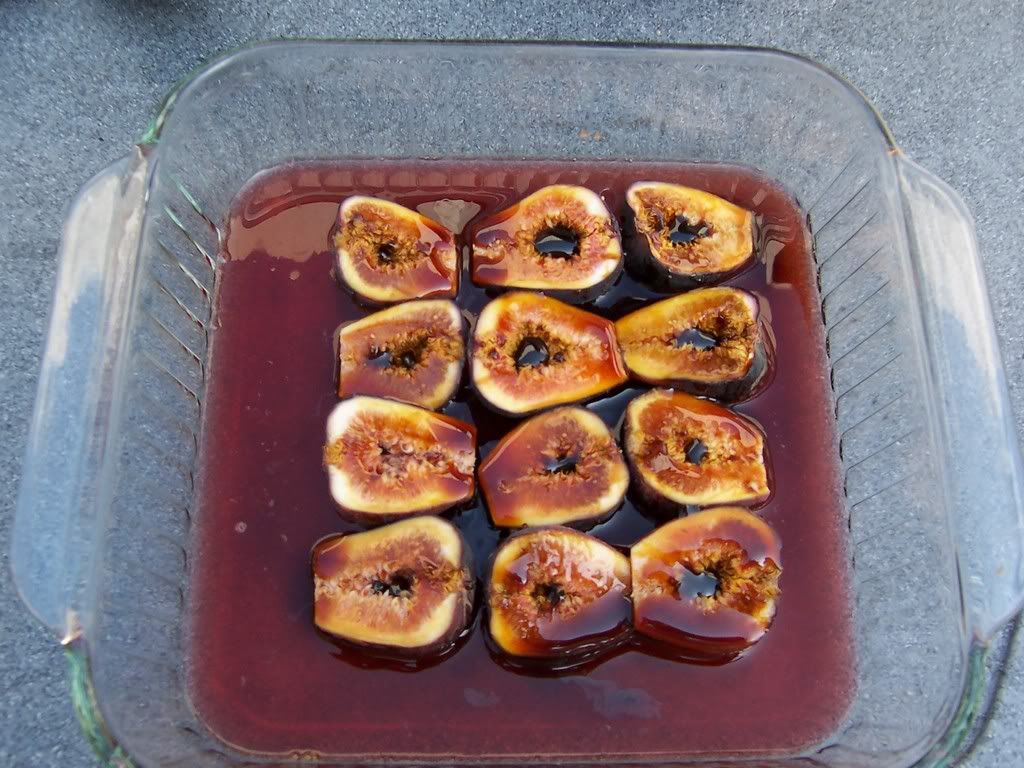 While I was prepping the figs, I was getting my lil pot smoker warmed up. Got some pics of the post warm up prepping.
Here's the pie plate with some delicious apple wood loaded into it.
Heres the grate replaced and the figs in place once the first whisps of smoke started coming up.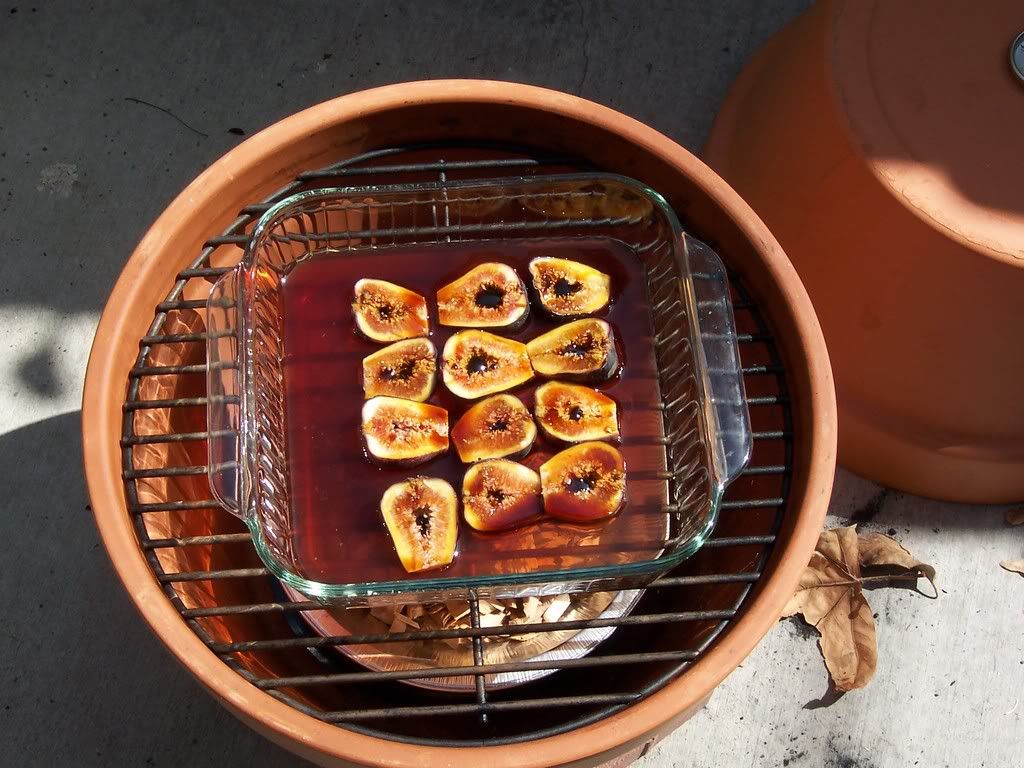 The thin blue smoke has blessed me this day and I tried to catch a pic of the whisps, but none of the smoke seemed to be caught on the camera. So I lifted the thermometer and let a puff out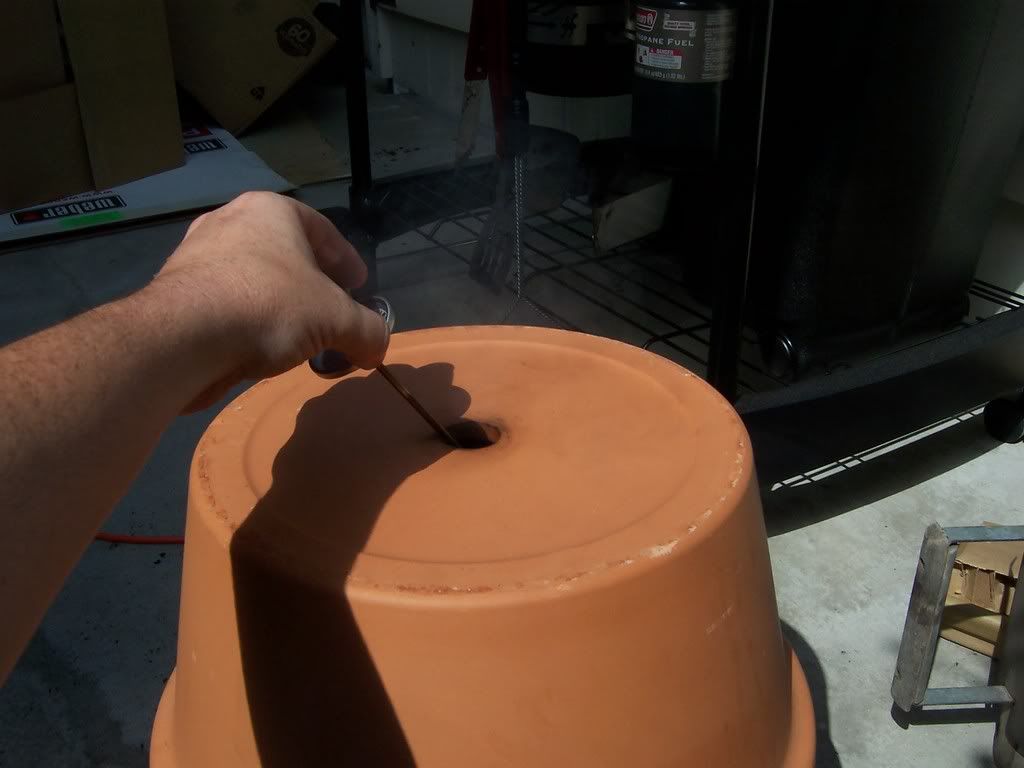 I don't have a finished product of just the figs, but I put them in a panini with prosciutto, provolone, basil, brie, a little mustard (dijon type) and some butter for flavor
here's the Q-View of the finished panini sammies.
and BOY OH BOY were they ever wonderful. If you can find fresh figs in your area, try smoking them.