It's not a holiday without smoking some meat, is it? I got myself up around 8:30 this morning to get a 5 1/2 pounder of picnic shoulder going for dinner tonight during the Boston fireworks. Unfortunately, I can't see them off my back deck where I'm smoking but at least I'll have some good eats ready when its supposed to be raining at 10 PM anyway. :)
I'll be updating the thread throughout the day, I'm using this as a day of R-n-R and getting some laundry done with a little fire maintenance in between.
Here is the rub preparation (no mustard this time....sweeter with lots of brown sugar and other greener herbs). I put my hand in there so you could compare for size.
Another close up shot, this was in the midst of adding the rub so I could show off the color of the meat a bit, it has a much thicker layer now. This was also after cutting off a huge chunk of skin on the bottom.
It's time for some fire!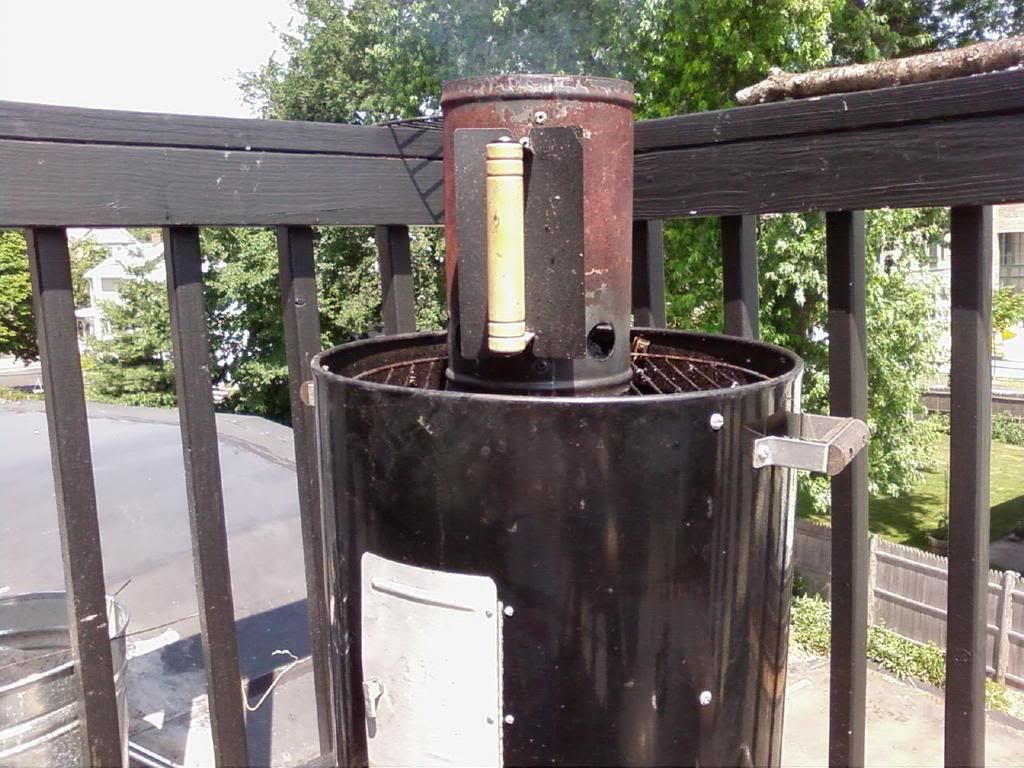 Preparing hickory water bowl for today's smoke...
Got a good mix of lump hardwood charcoal and the regular brickets.
Fire is about 260 to begin, I throw the meat on around 9 AM this morning. I filled the water basin about 3/4 full.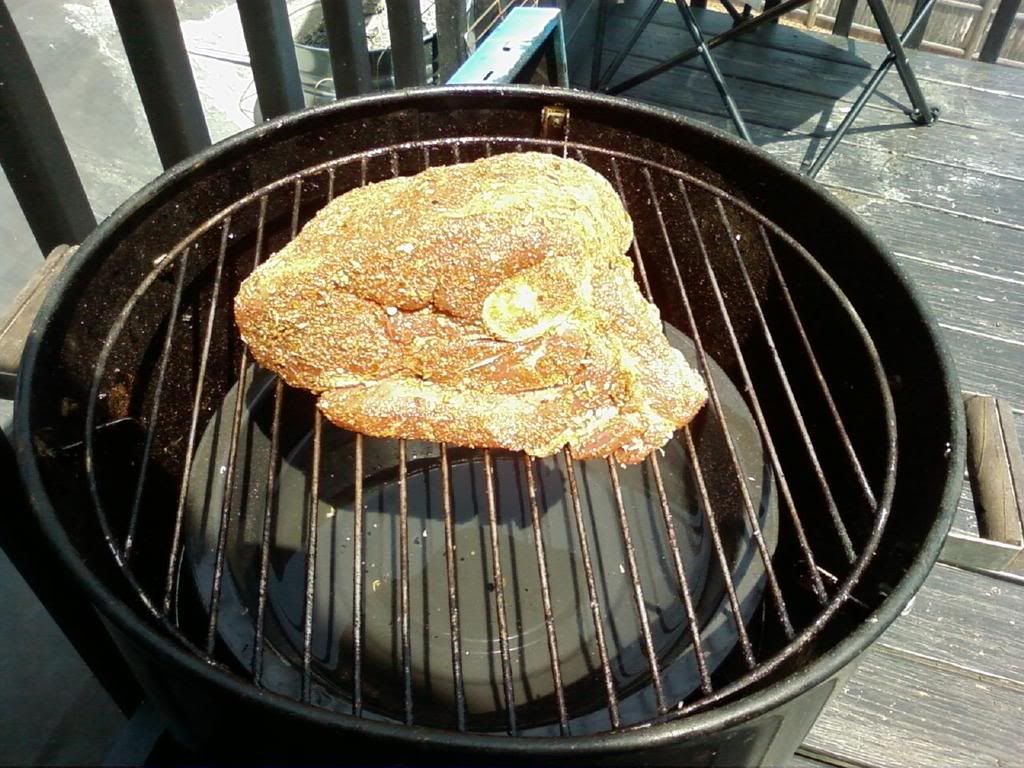 Eeeemmm, I'm beginning to see some smoke! p.s. That isn't normally the temp gauge, my regular broke.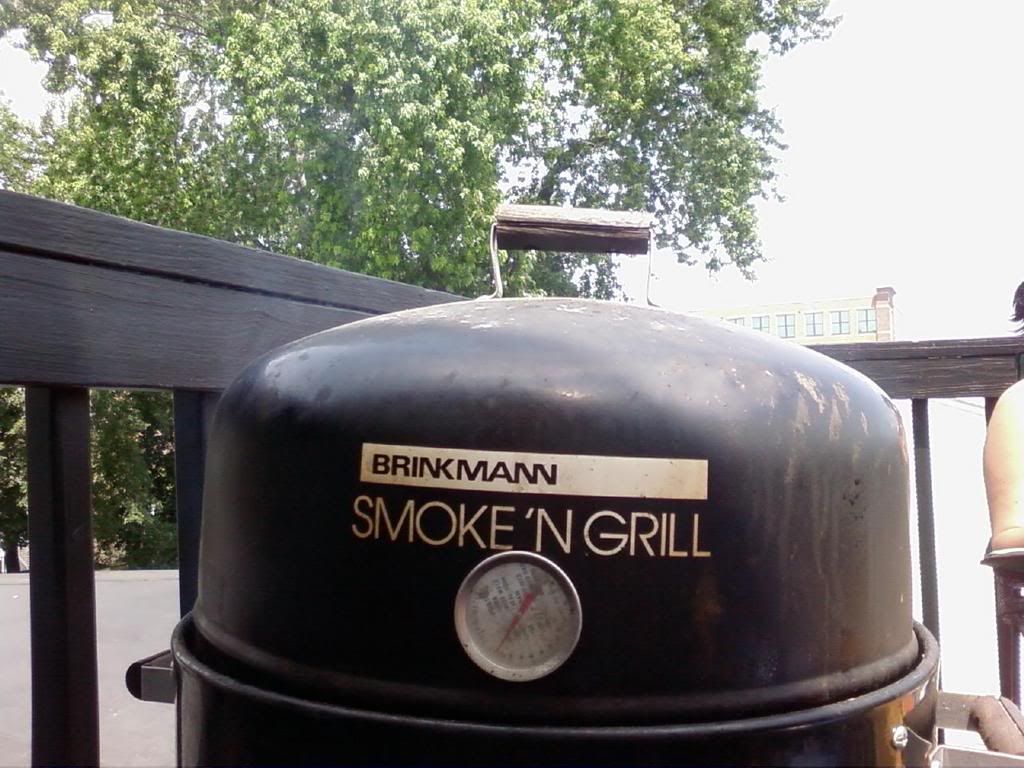 Plenty more to come. If people don't like the large pics on the main page I can add thumbnails for the next round.