We was out and I made some wife and kid friendly.
A.C. Leggs #116. Added cure .. all beef
Mixed and in the fridge for 48 hours. I find like cured meats the long cure time for sausage makes a big difference..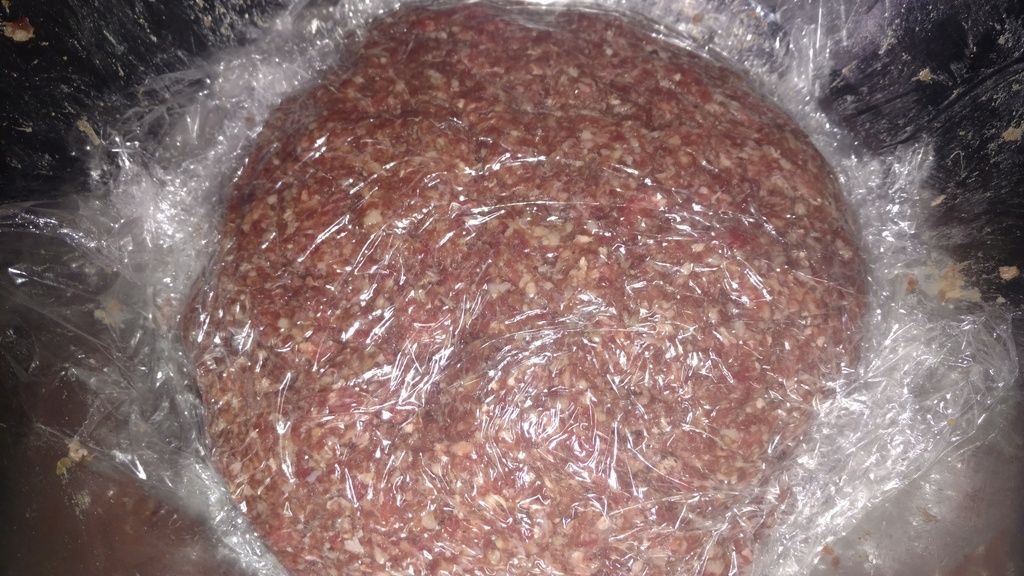 Stuffed in 20mm collegen casings. Collegen is so easy to work with, plus I forgot go get my sheep casings soaking.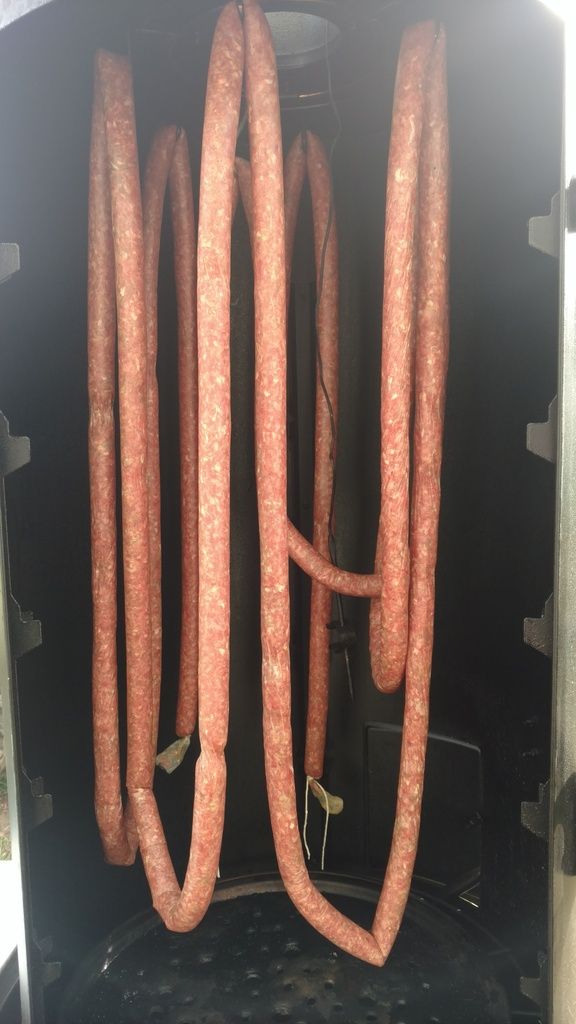 Yea, not a good stuffing job, I had to do it all myself. Stuffer isn't even clamped down but I got it done.
Used cob pellets in the expandable time. Pulled at 152.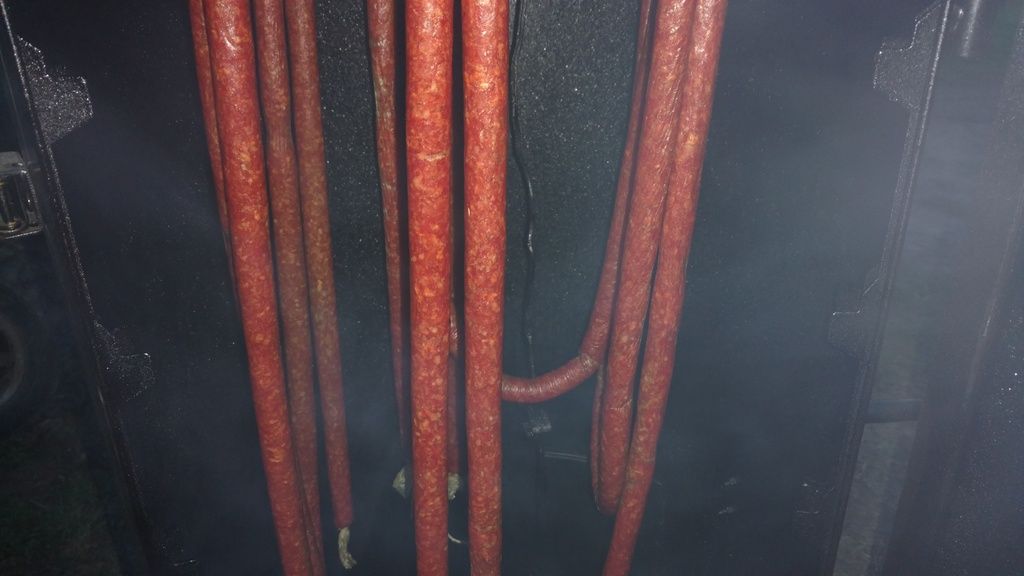 Then I hung on my bacon hanger the rest of the night.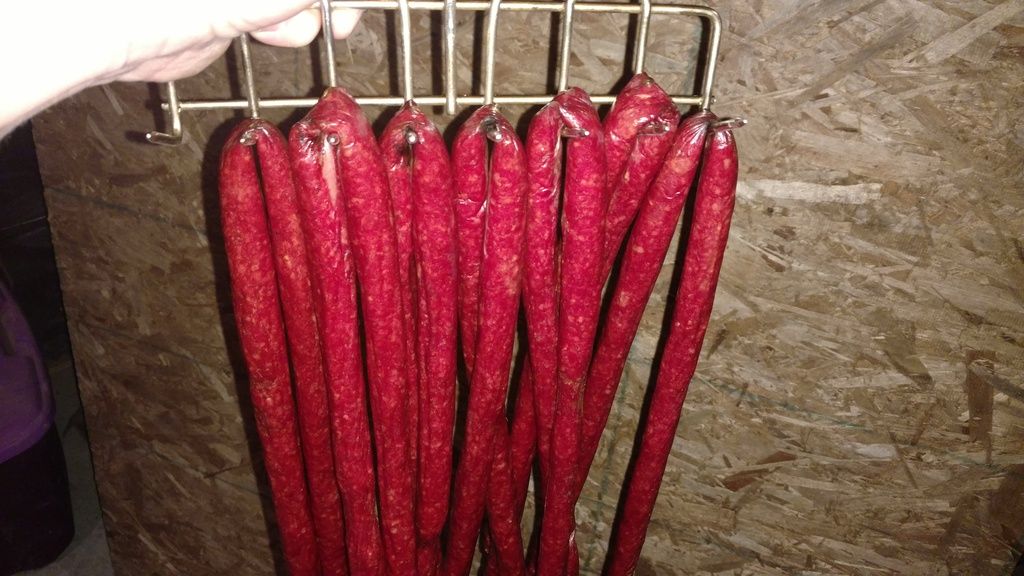 Then in the fridge, more pics tomorrow.