Well I want to try some coppa. I know it should be dry cured, I am working on a chamber. Anyway it's a fancy ham that I read. So I decided to try some regular cured coppa.
I cut 4 out of 4 butts the best way I could find on line.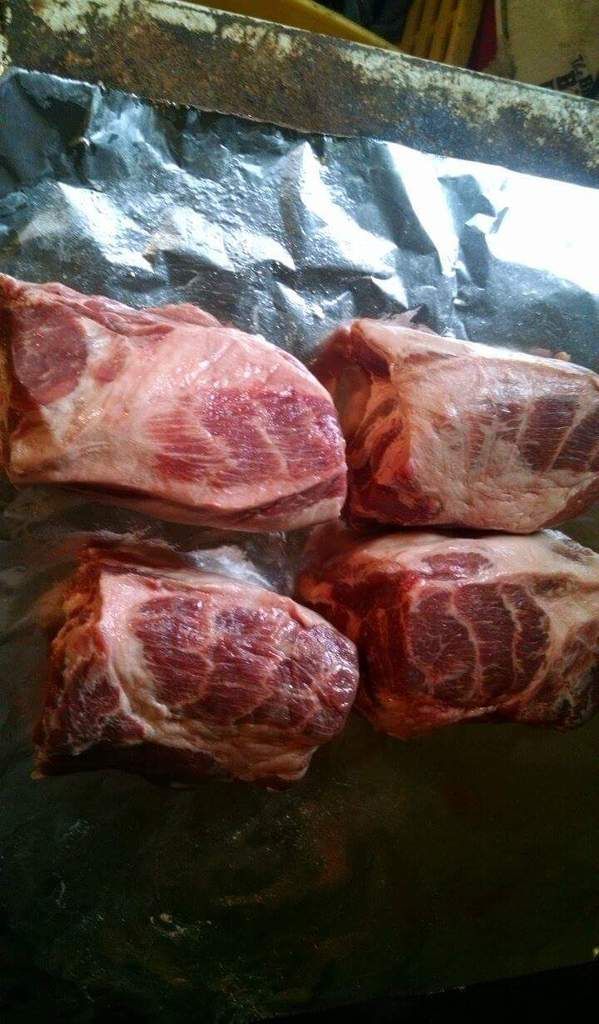 I did 2 with a eq wet brine.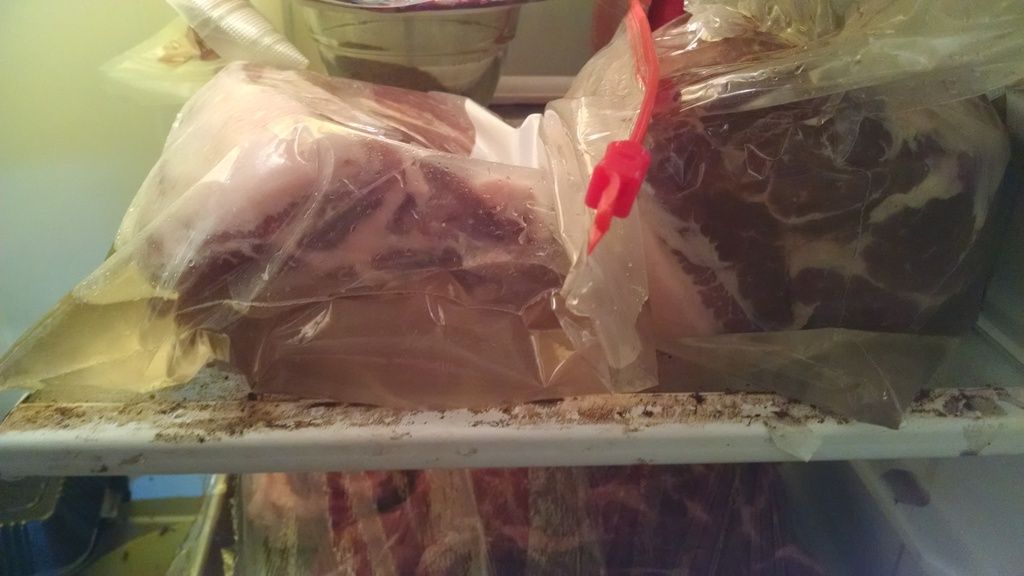 Two with Diggingdog farms dry cure.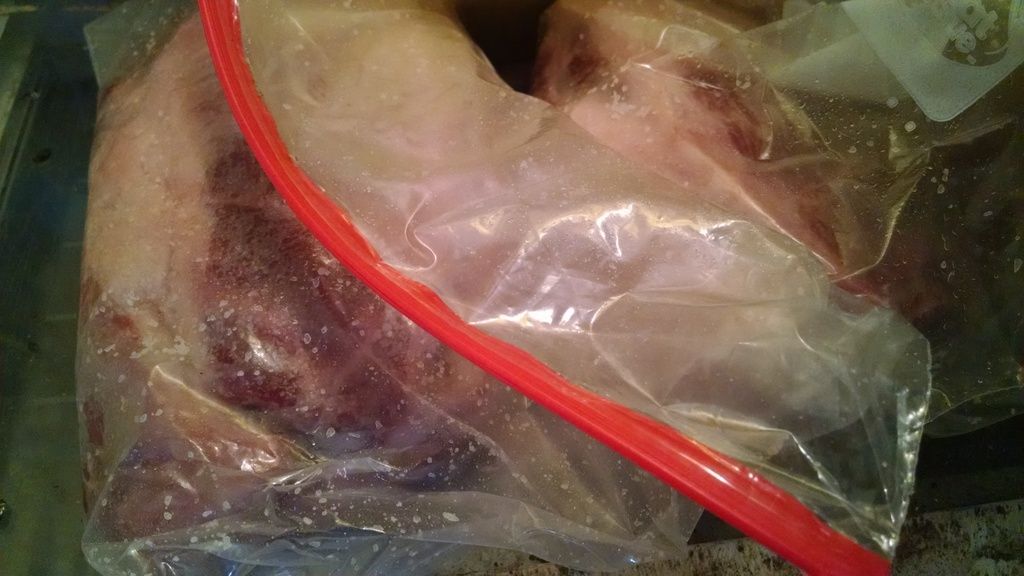 Cured for 16 days.
Then stuffed in netting and hung in the fridge for 4 days.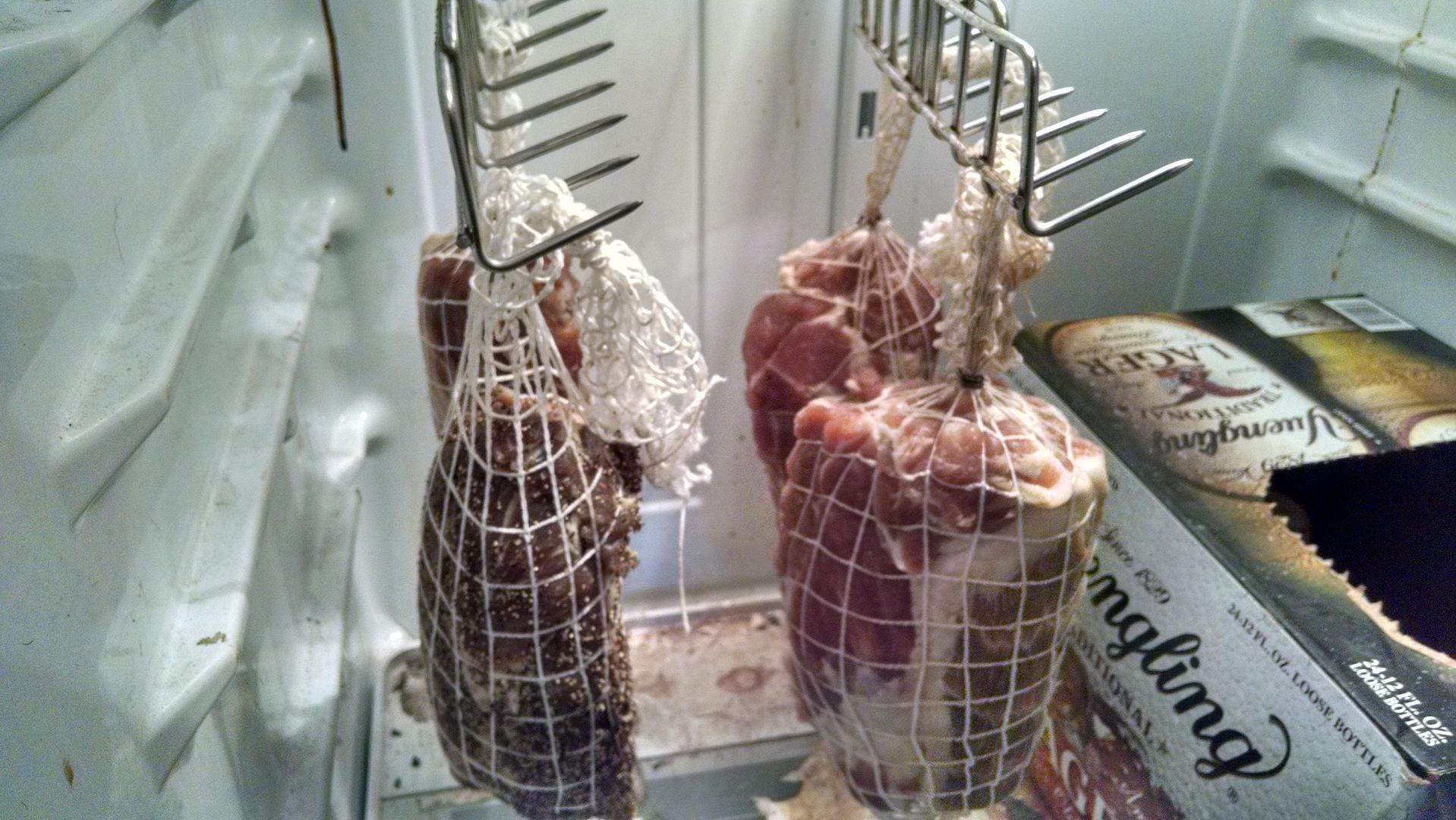 I wanted to try different things with each cure but also wanted a baseline.
I coated one of the dry cured in butcher pepper and left the other one alone.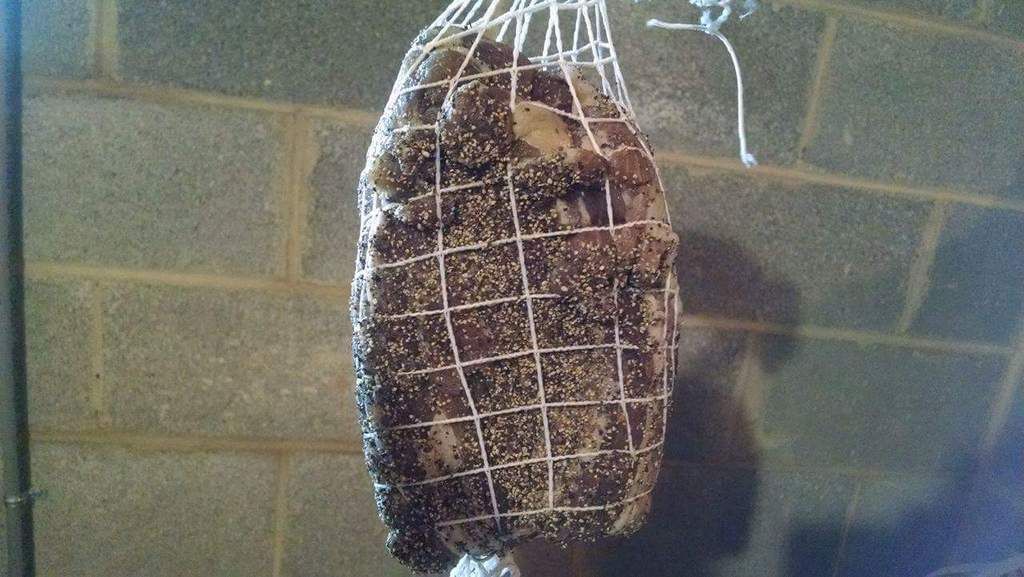 Then cold smoked with corn cob for 12 hours.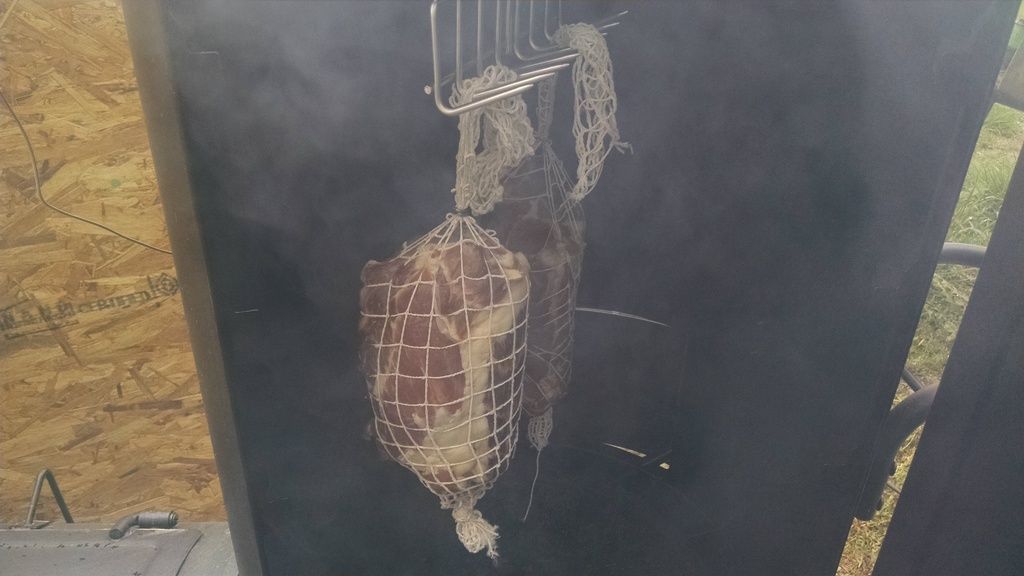 I hot smoked the wet cure, used oak took 8 hours to reach 145 with sausage temps and times.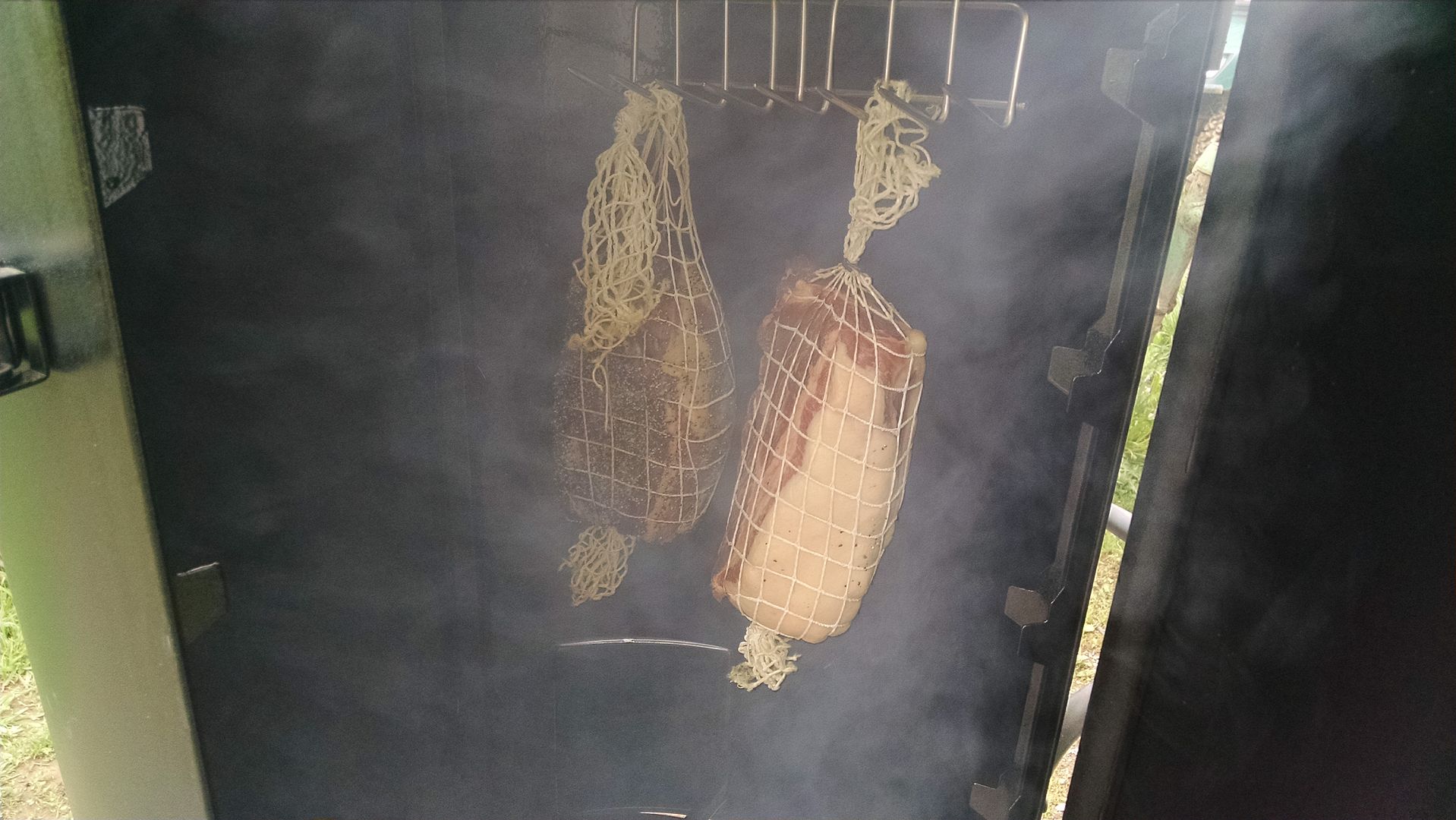 Used the expandable tube in my converted propane vertical.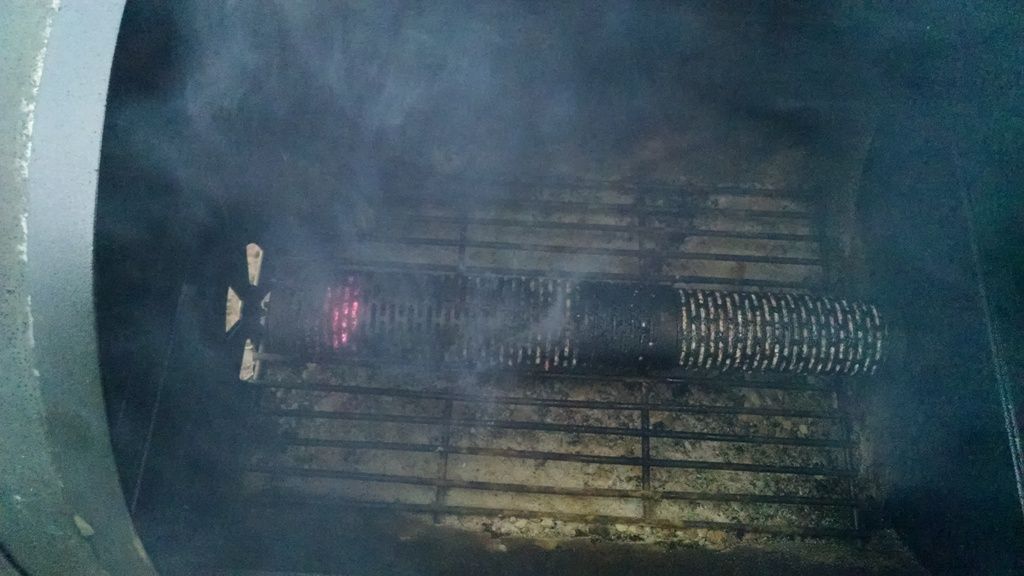 I glazed one with pure maple syrup a couple times. The one on the right is the glazed one.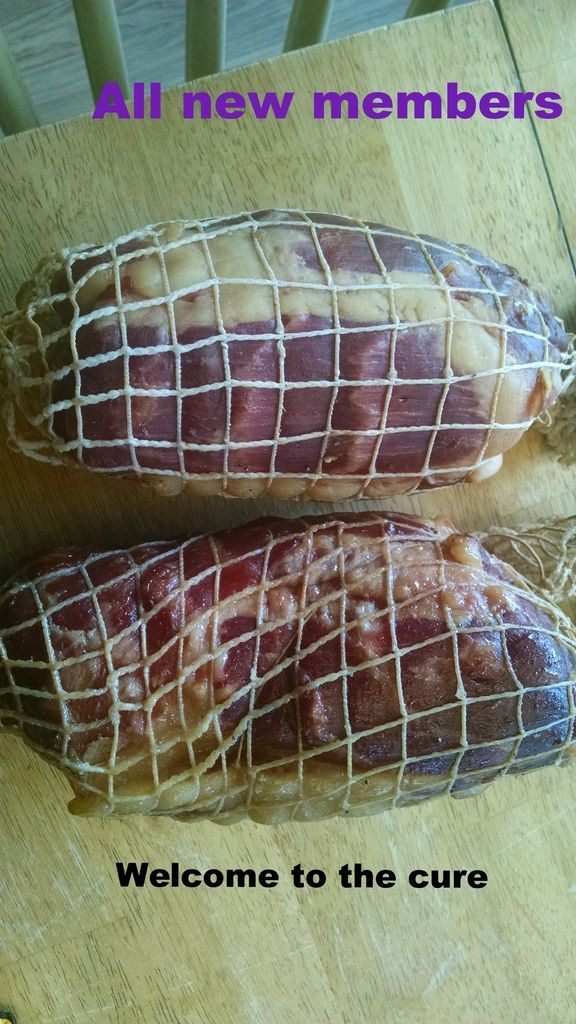 Sliced pics of both coming tomorrow.
I had some time tonight to get a thread started.