Wife came home yesterday with a pack of this, said cook them for me. I said yes ma'am
Fired up the kettle with the vortex.
Used kbb and kiawe wood.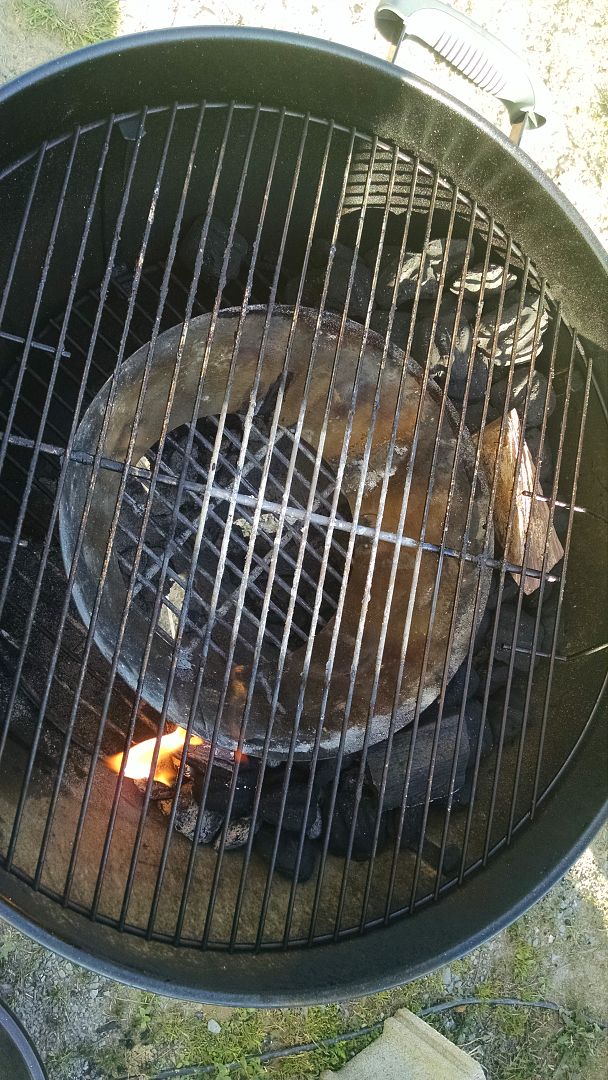 Meat seasoned with Mad Hunkys.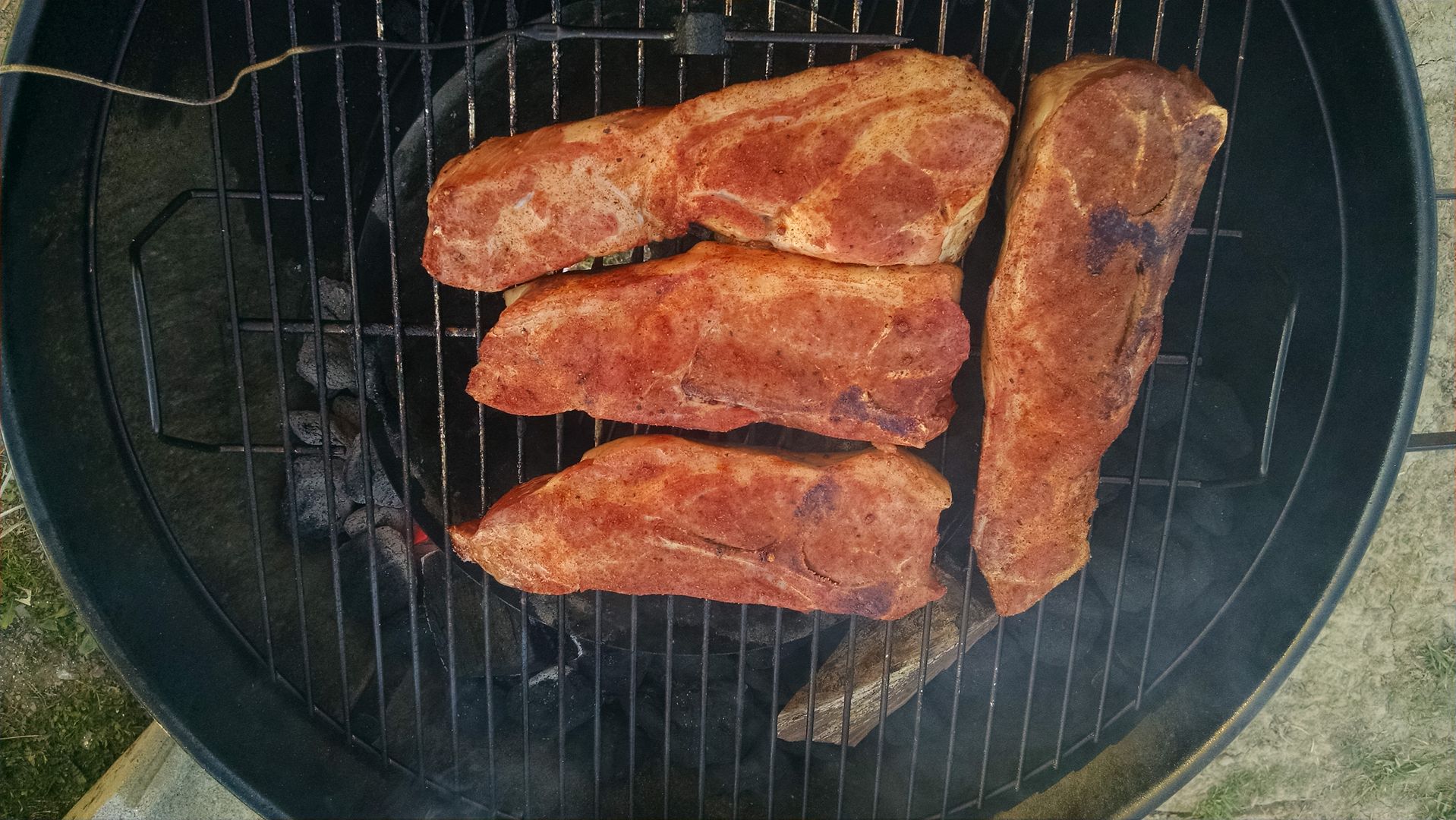 Vortex set up for a slow cook, it ran around 275. Perfect for me, that's my temp for everything.
Flipped and sauced.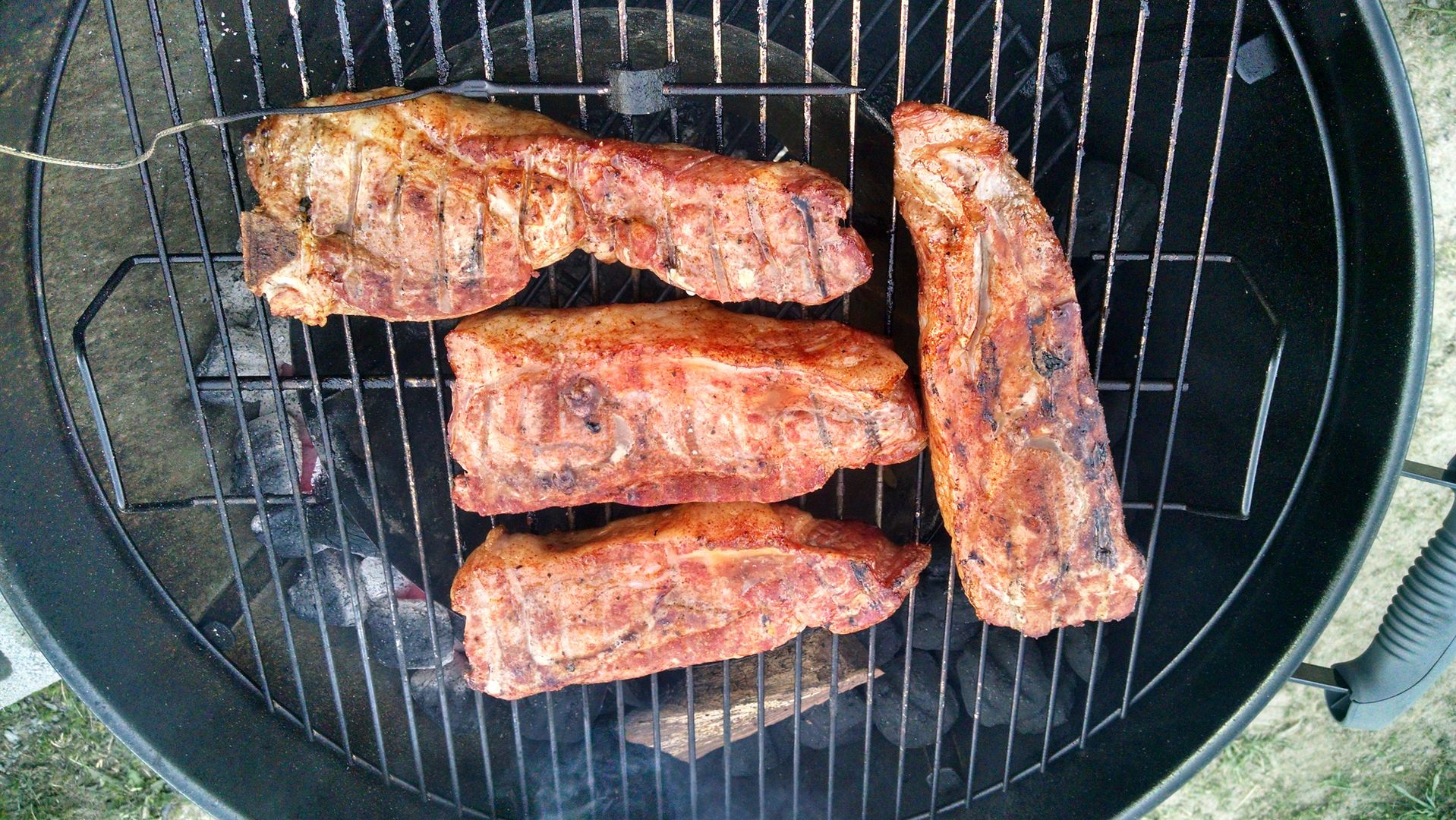 Since these are butt cut I cooked till prob tender. Served with scalloped taters and beans.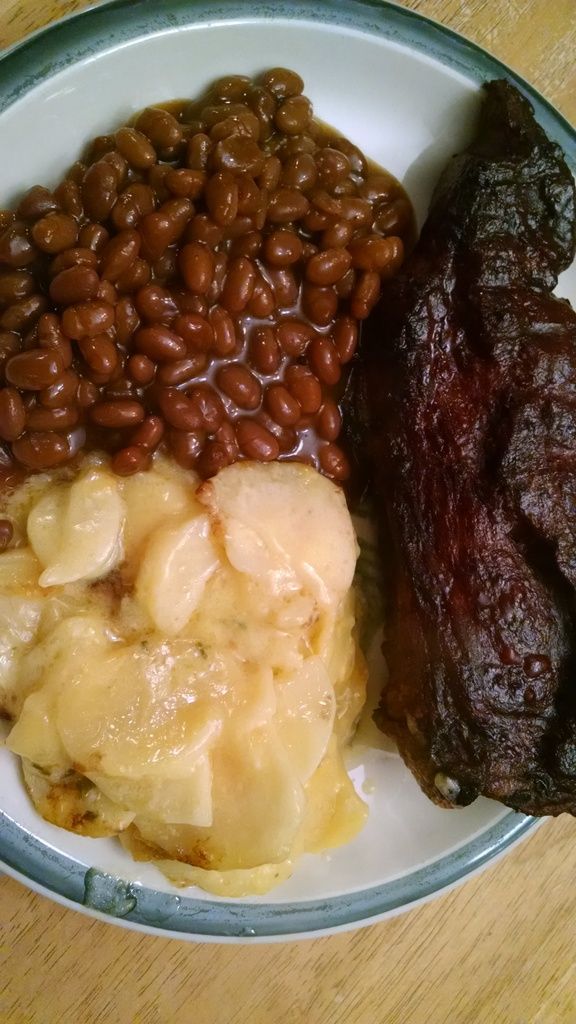 Look good?