I got a 3 chili java seasoning from a friend. Yea, sounds to complated for me. I like simple but I was out of sticks anyway.
Picked up some 85/15 beef and mixed. In the fridge for 36 hours.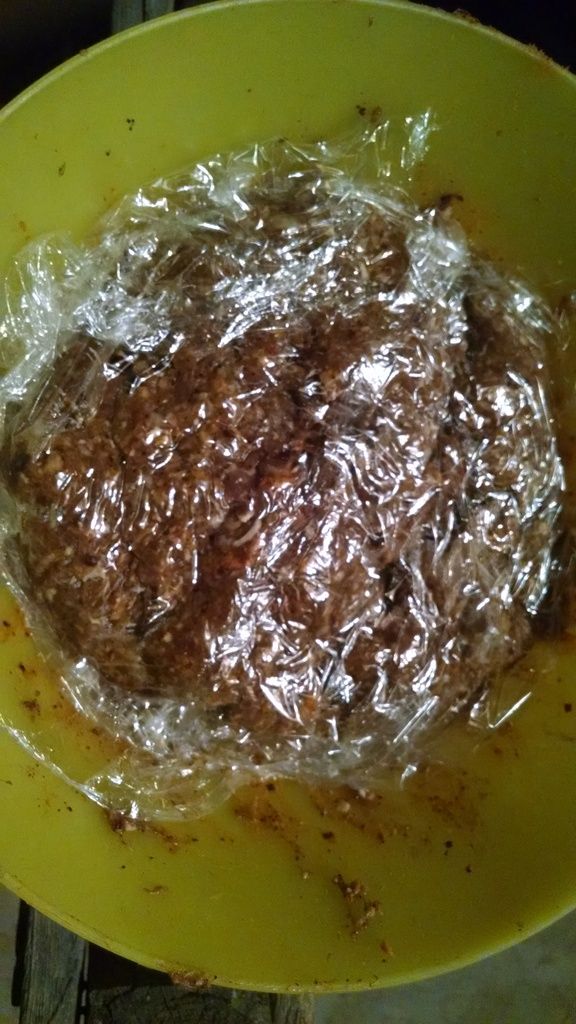 Yup, looks the same after 36 hours.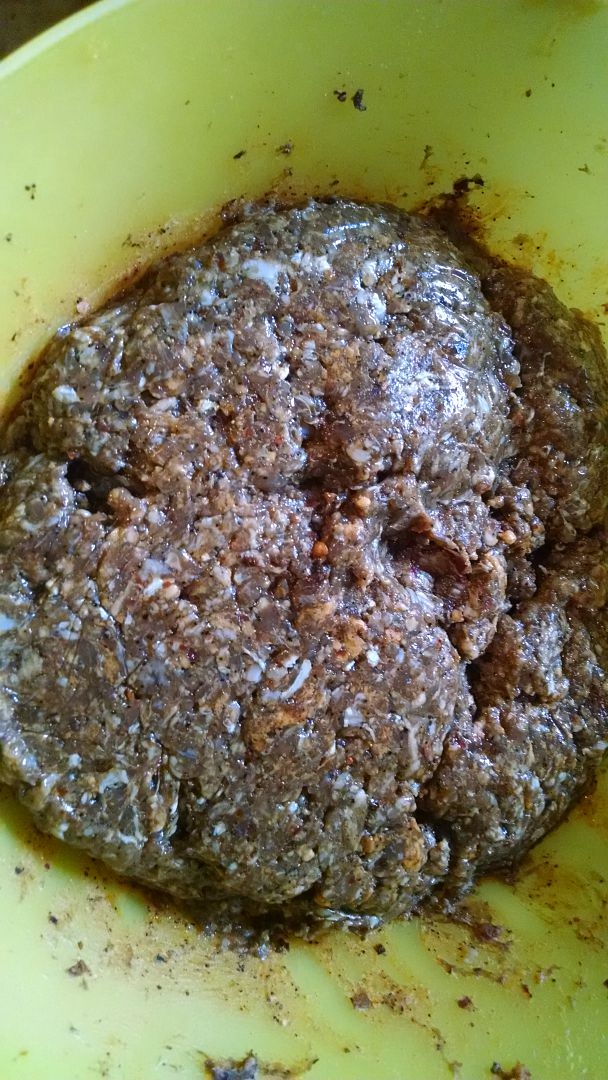 Soaked some sheep casings for 3 days.
My stuffing skills still need work.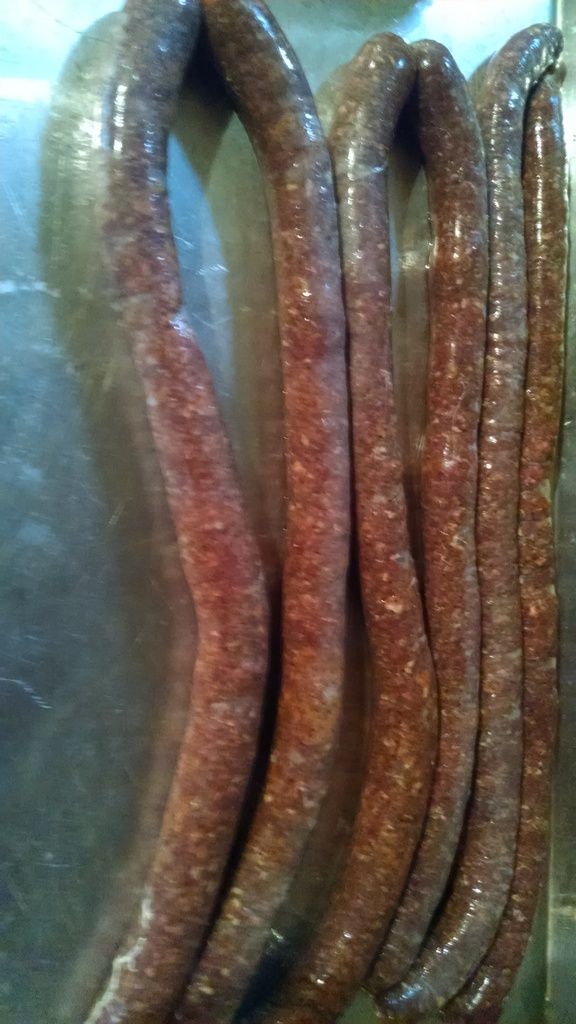 Into the smoker at 100 to dry. Took 1.5 hours then added pecan smoke in the expandable tube.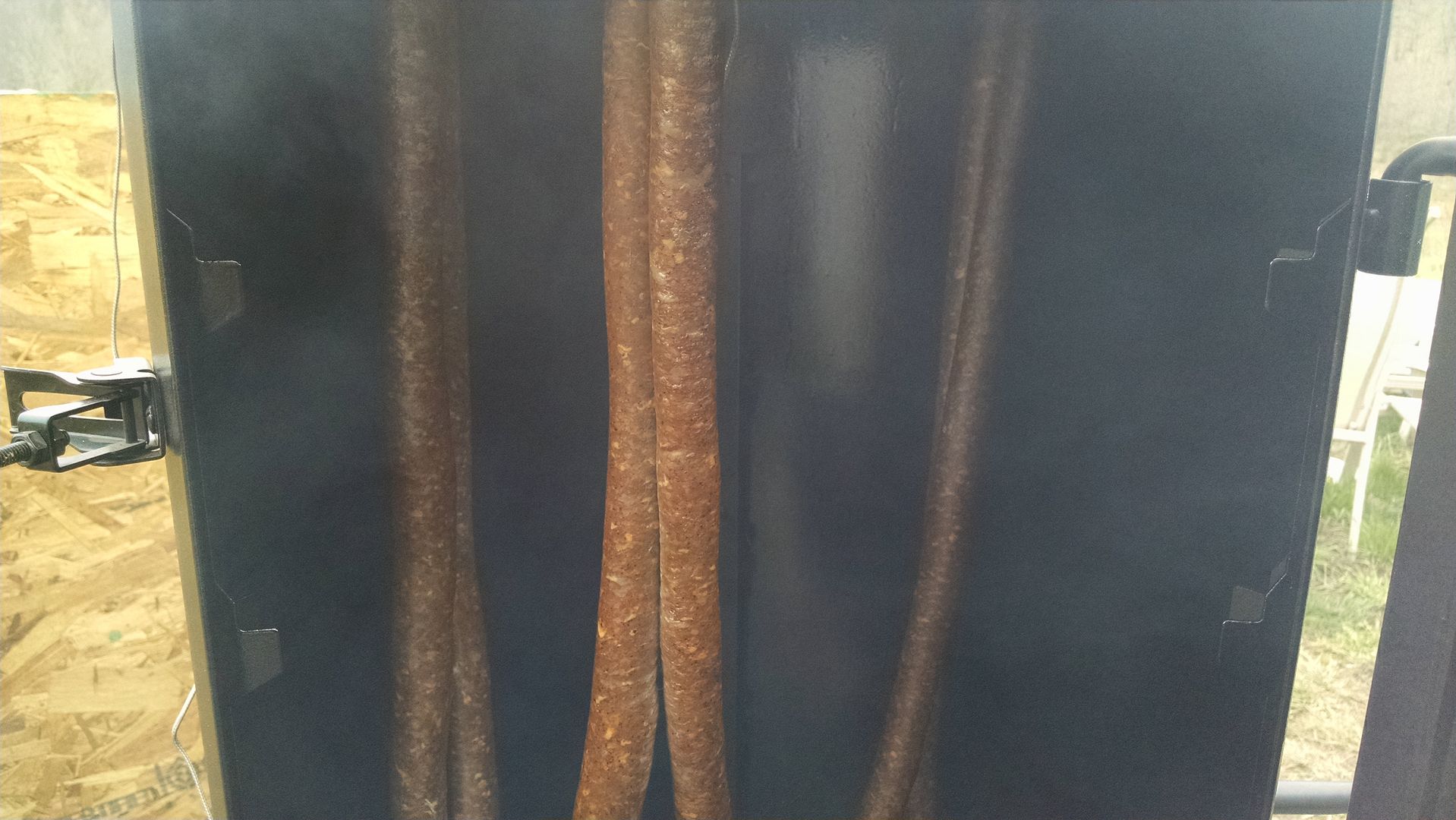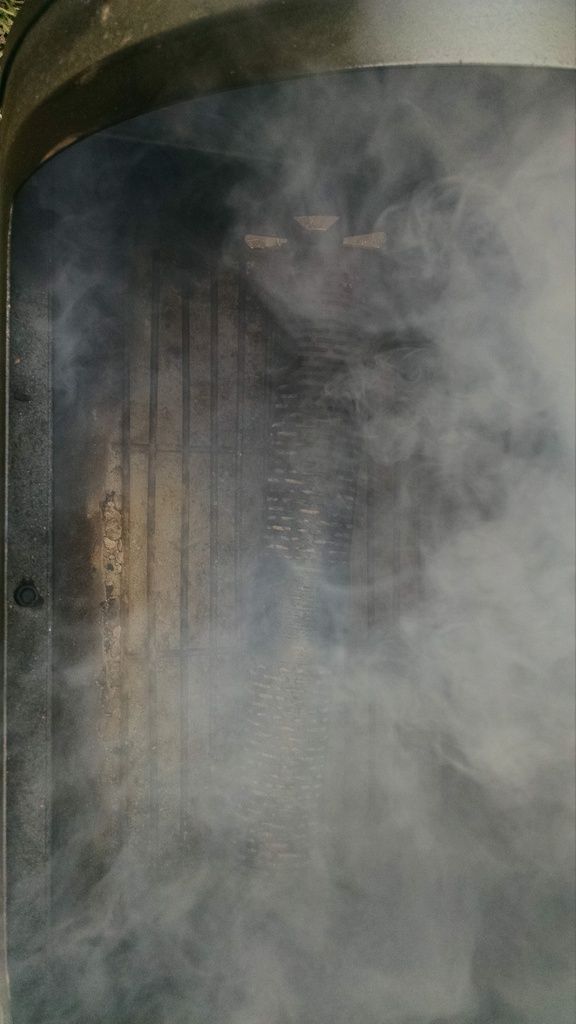 Bout done here. Dont look at the toothpicks.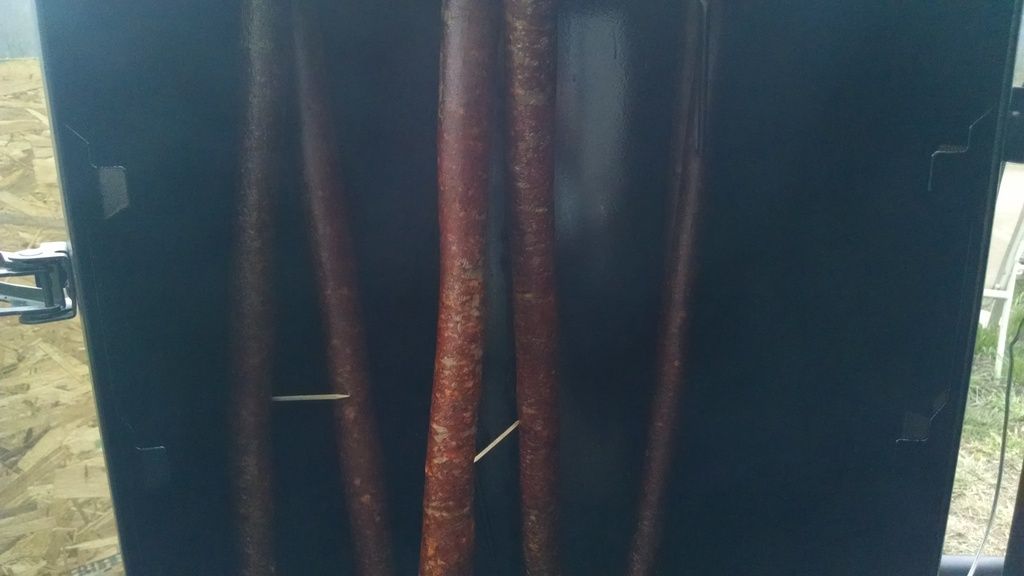 When done I hung them in the basement overnight.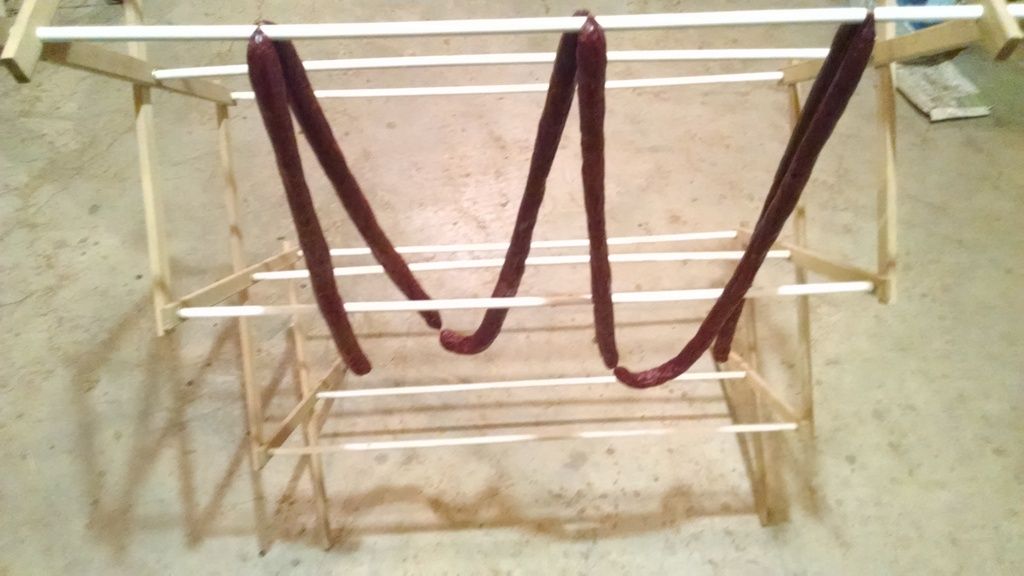 Tried a chunk the next morning.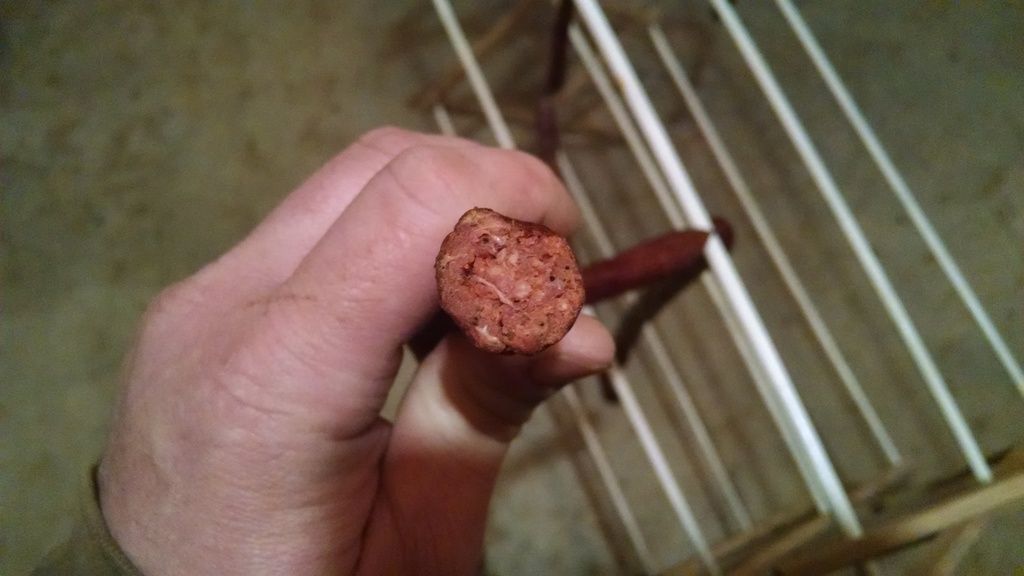 Be back with more pics when they dry a bit in the fridge.