I was alone for dinner tonight.
Got some leg quarters and a bologna chub out of the freezer. Bologna seasoning was Gary's.
So I fired up my kettle with the vortex. Seasoned the quarters with wing dust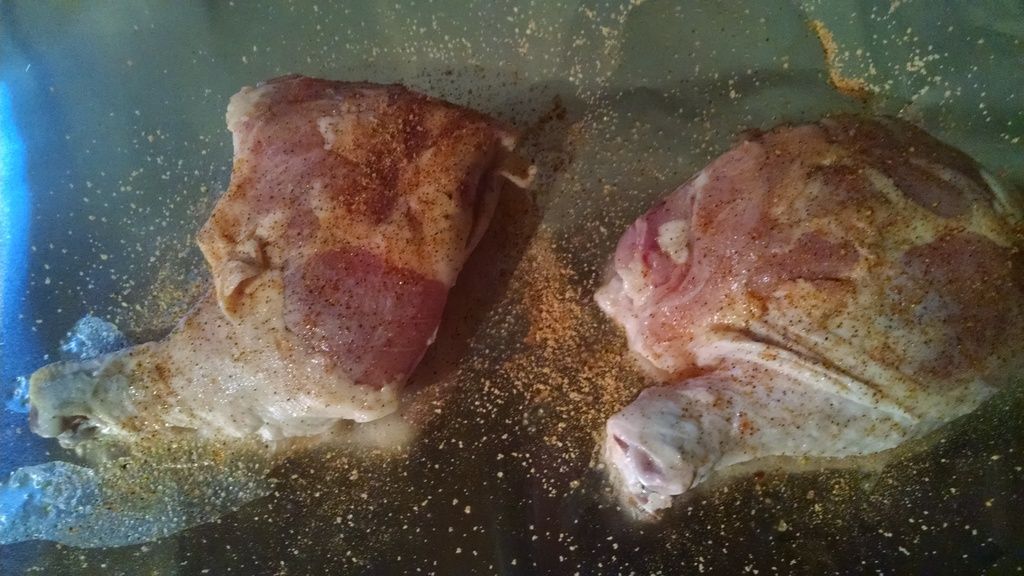 Put the chub on before the chicken.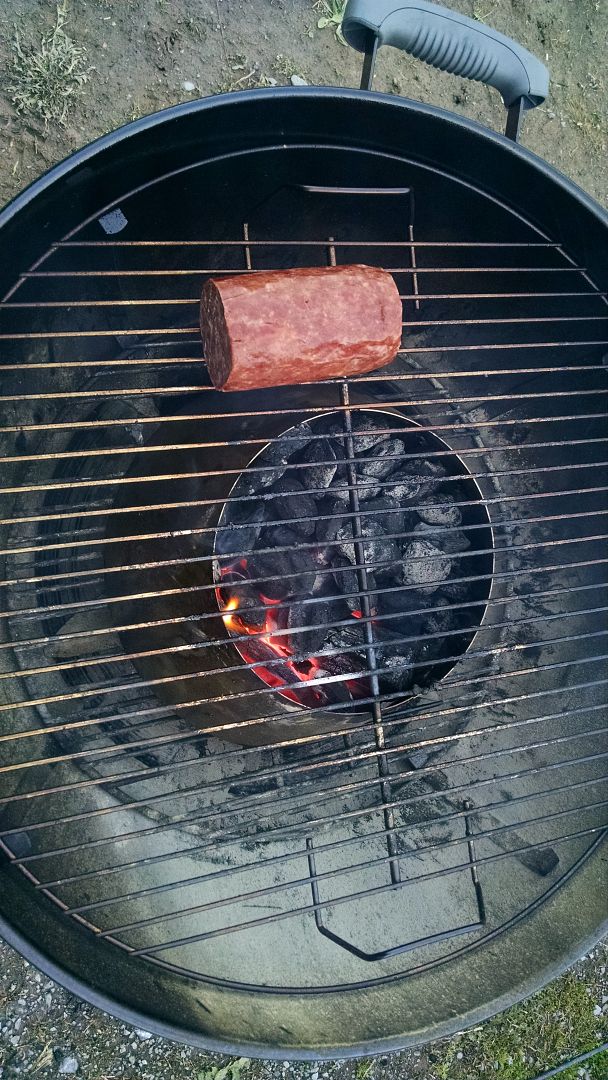 Added chicken and some wood over the vortex.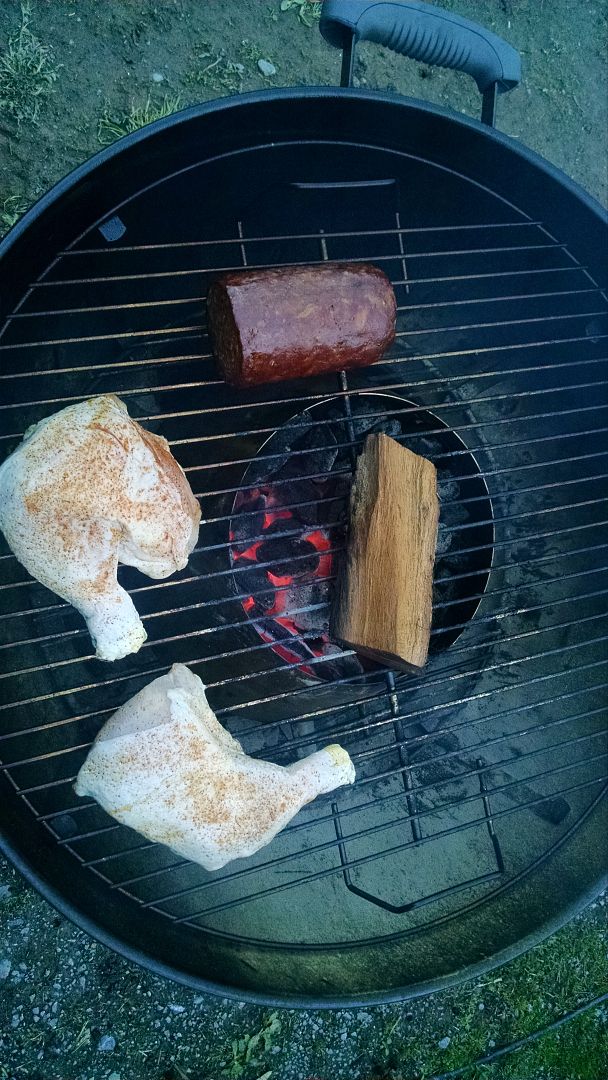 All done. I only used left over charcoal from the last cook. As hot as this cooks it uses little charcoal and it shuts down quick. This cook was around 350 for 45 mins.
The double smoked chub was great and the bird parts was awesome.