I cut the ribs off of some rib roasts I got a couple weeks ago.
Seasoned with SPG.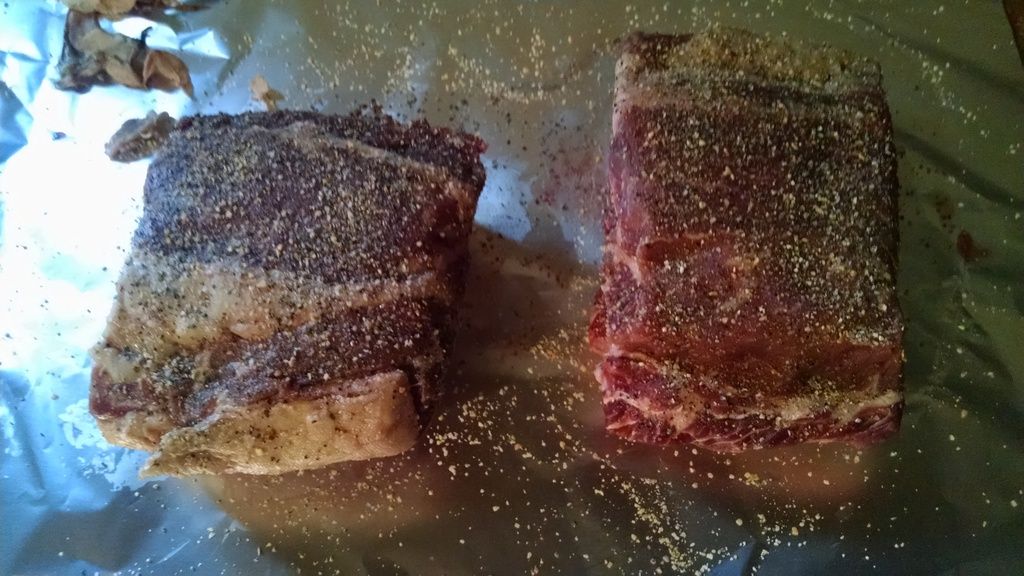 While these were getting happy I fired up the kettle with the vortex. Kbb with kaiwa wood.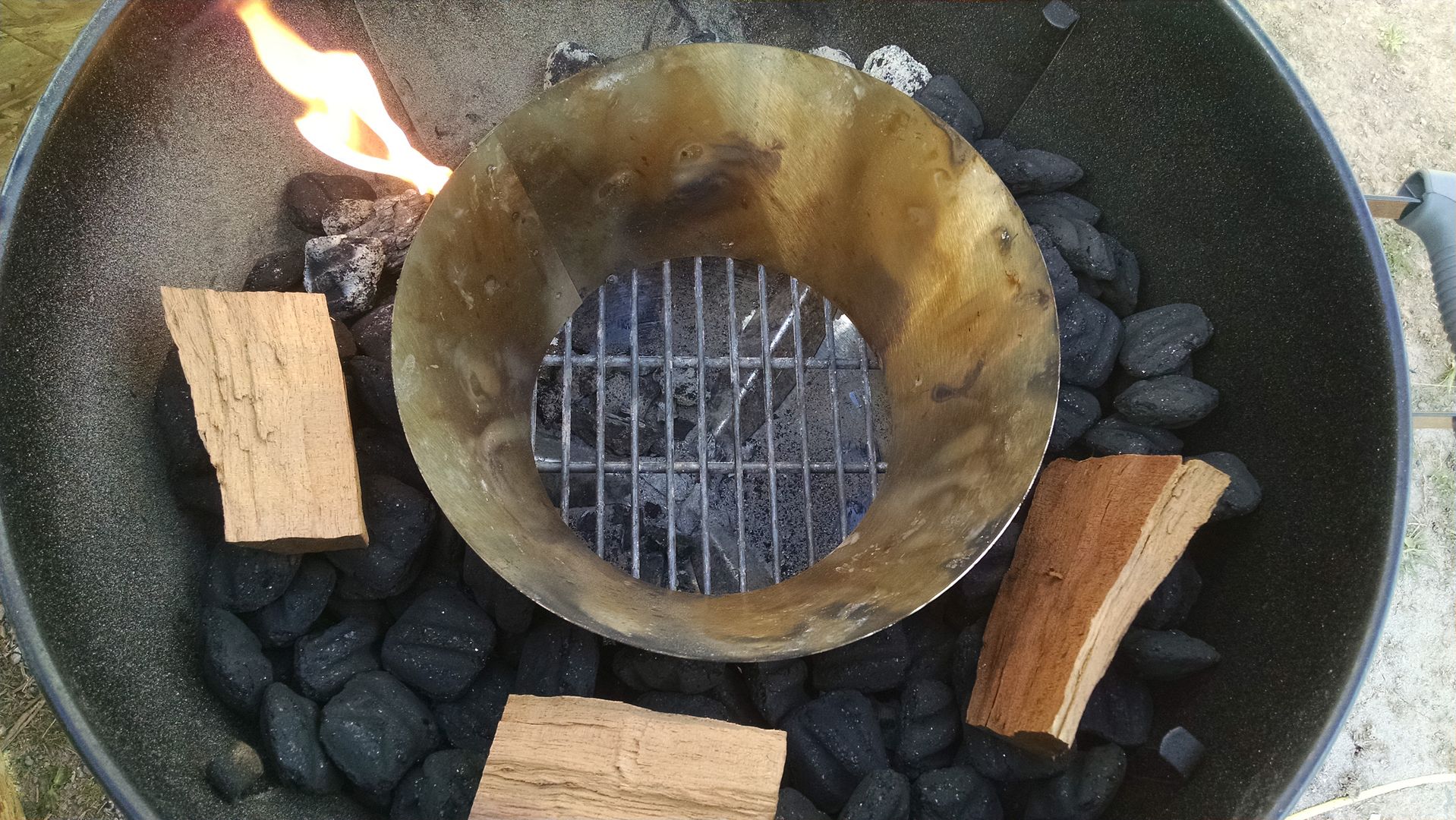 Then put the ribs on.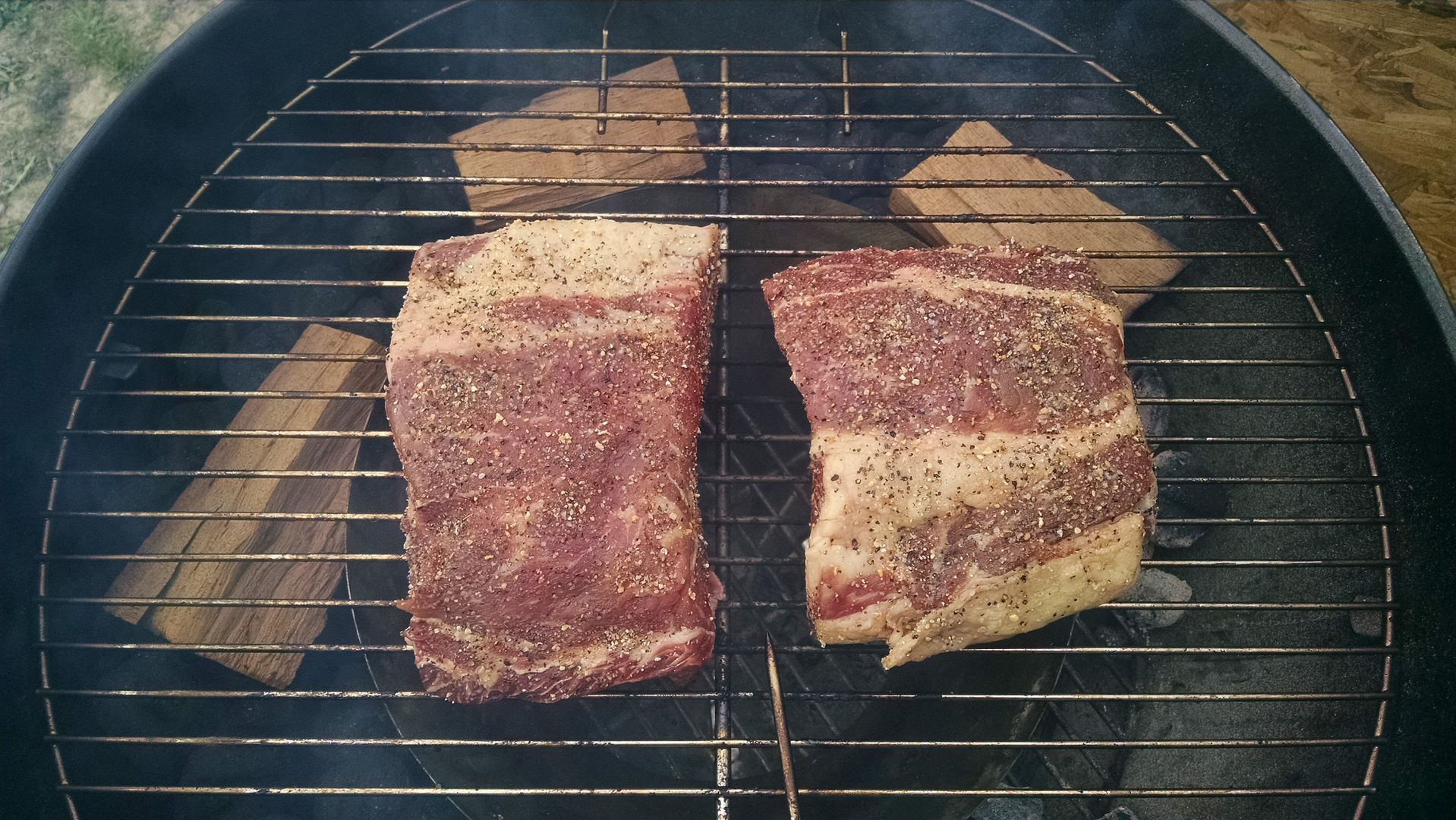 Five hours they were probe tender.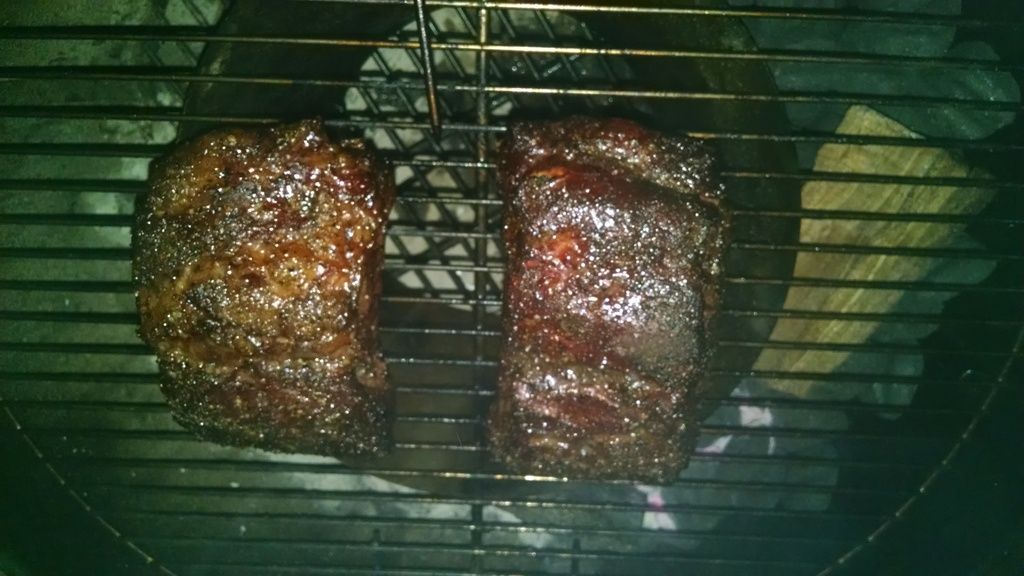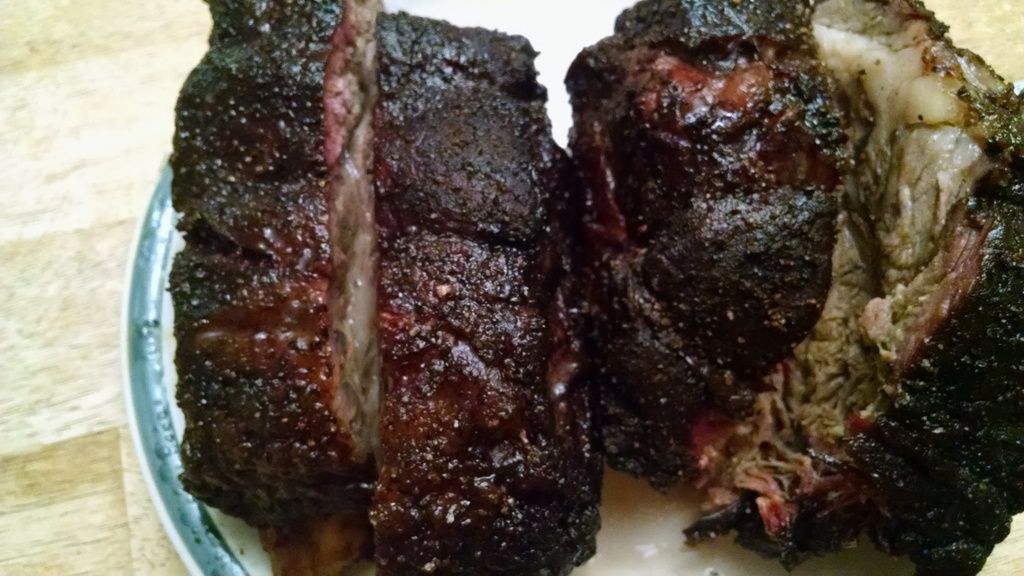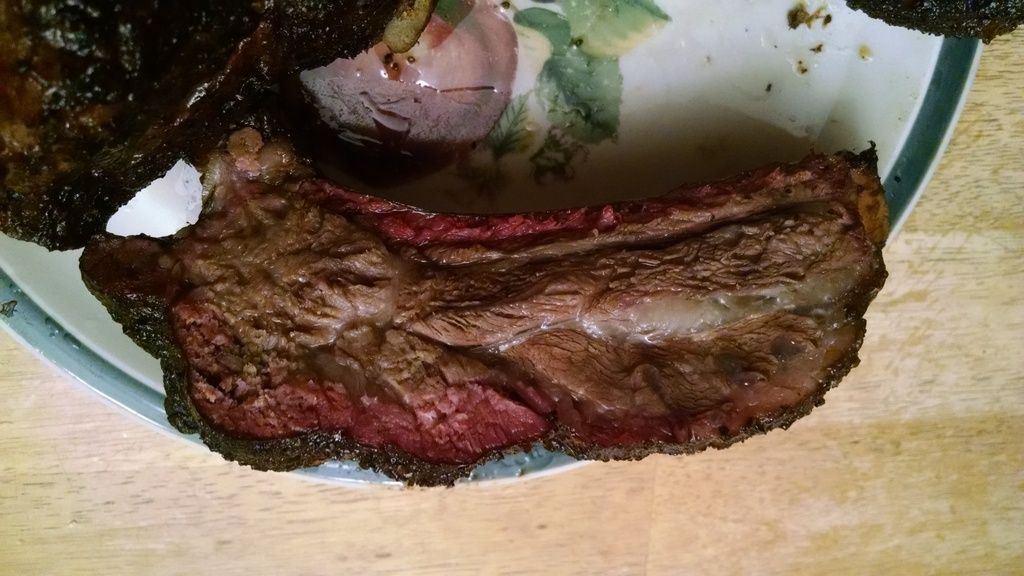 I think I should have cooked a bit longer to try to get more fat out. All n all they were tasty.