With the help of WaterinHoleBrew. I used a 4-.5 brine. We don't use much salt.
The slab of salmon.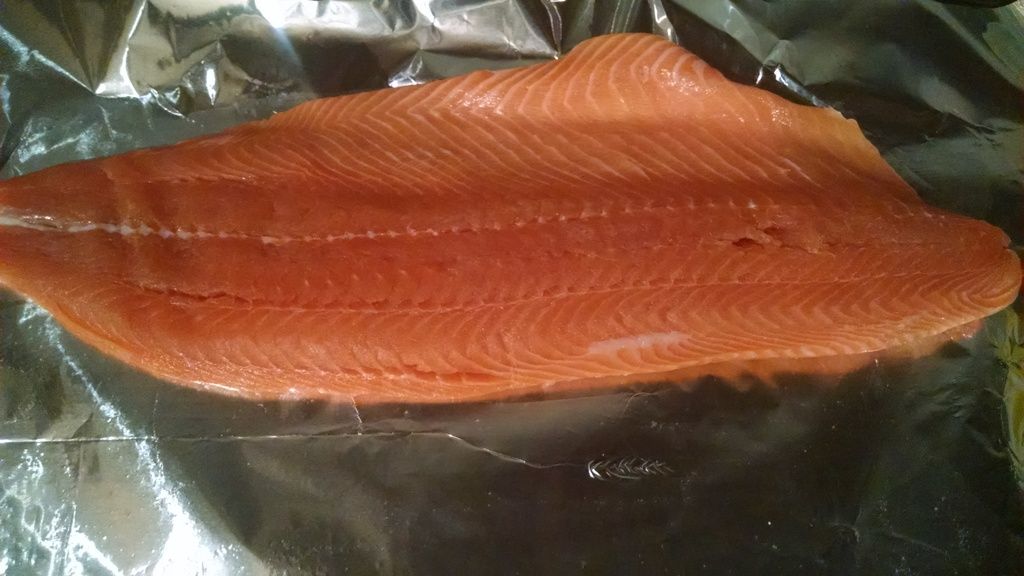 Here is the brine with some butcher pepper mixed in covering the fish.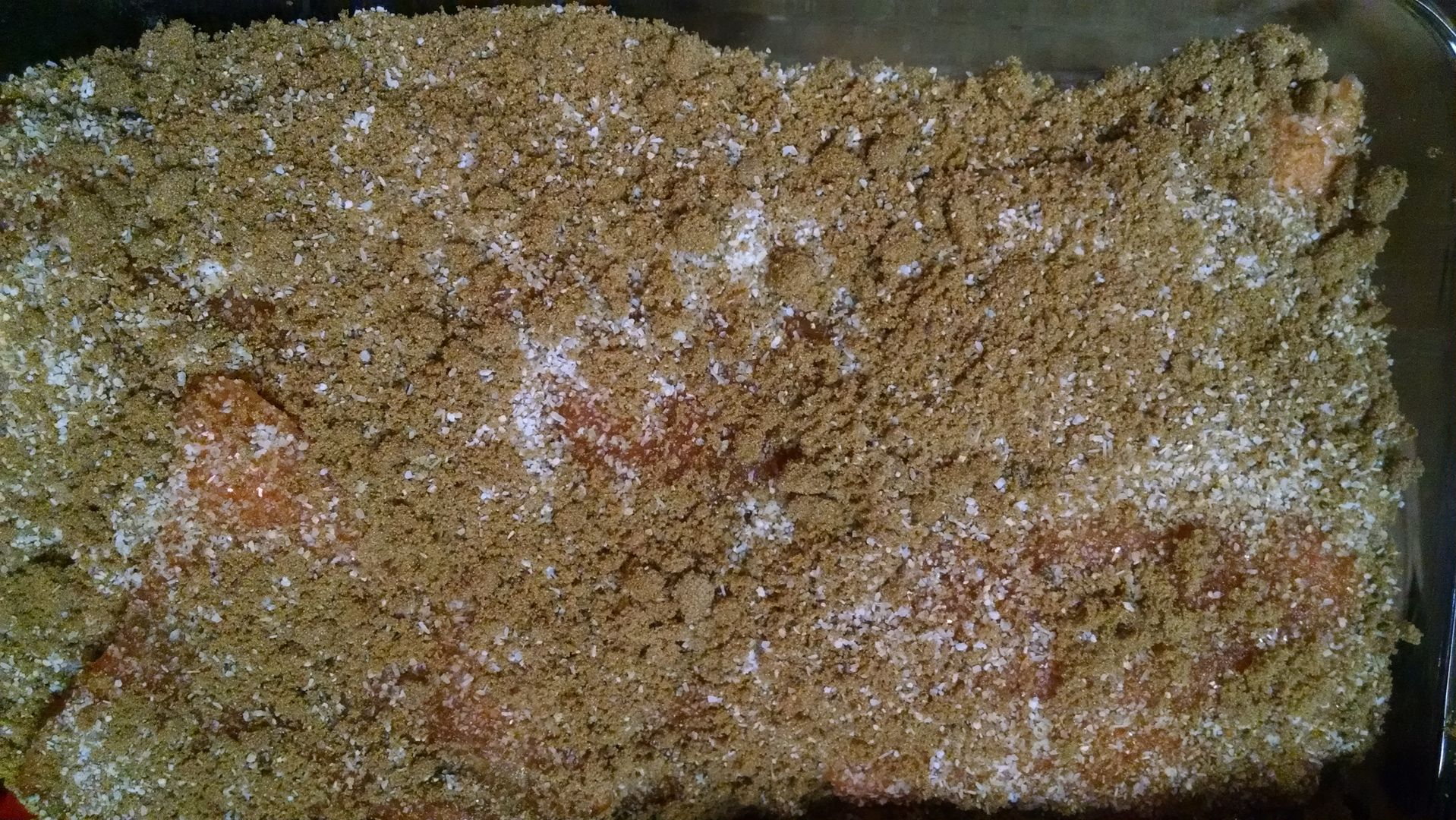 Brined overnight. Here is what it looked like in the morning.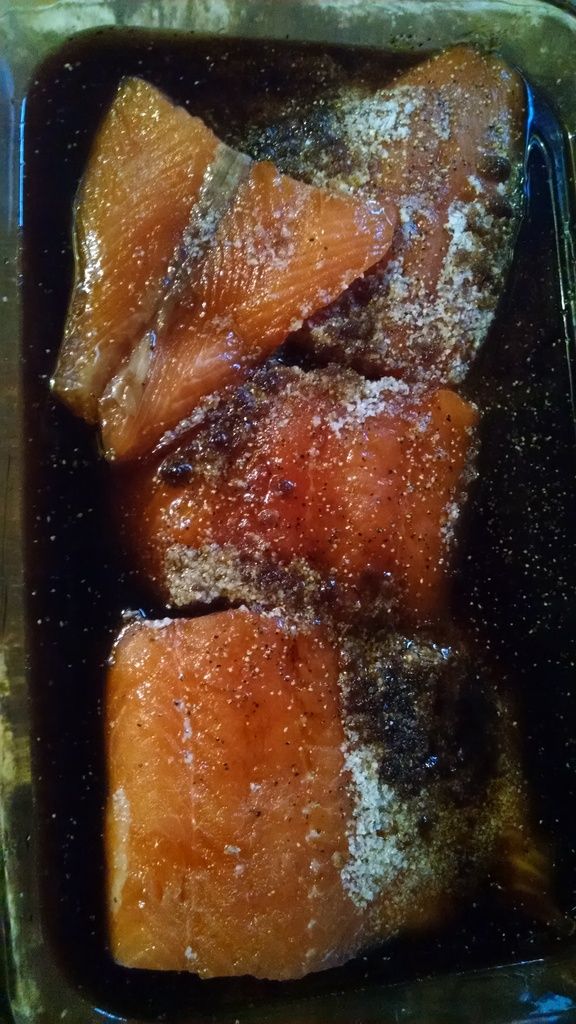 In the fridge to dry during the day till I could smoke it for supper.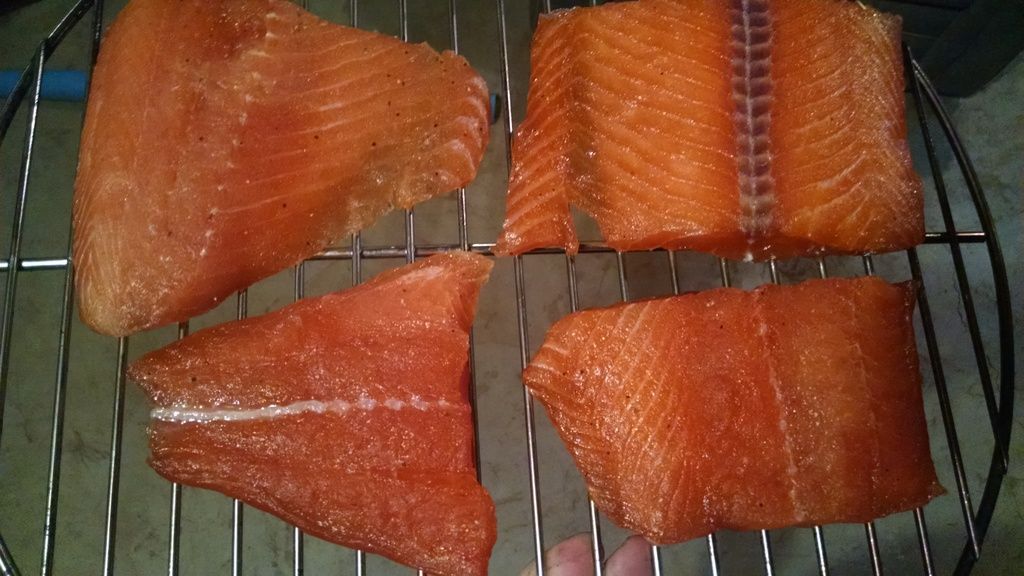 Ready for the smoker.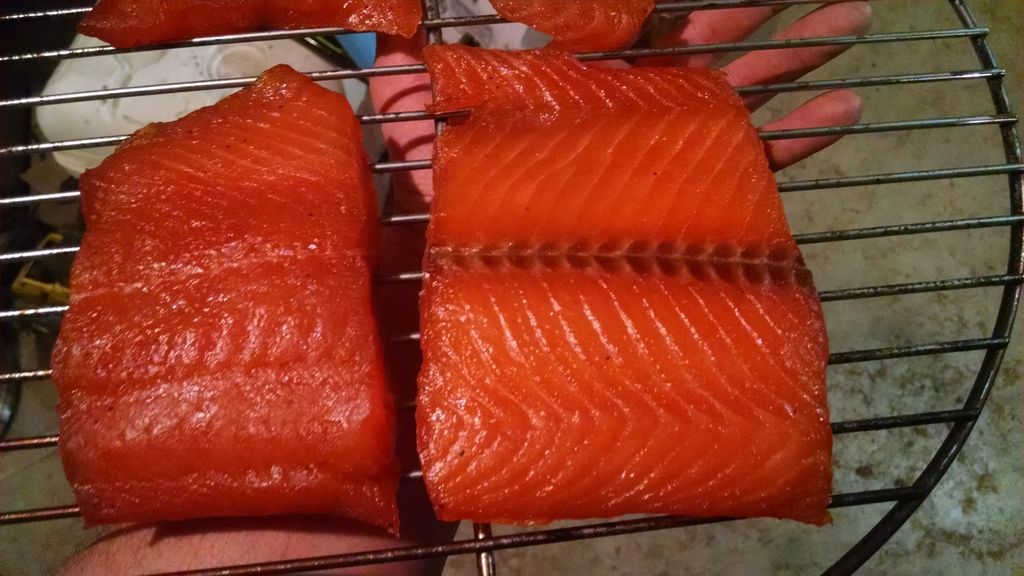 Got some Italian spice from Todd. Sounded good to me for fish. Used the expandable tube in my vertical.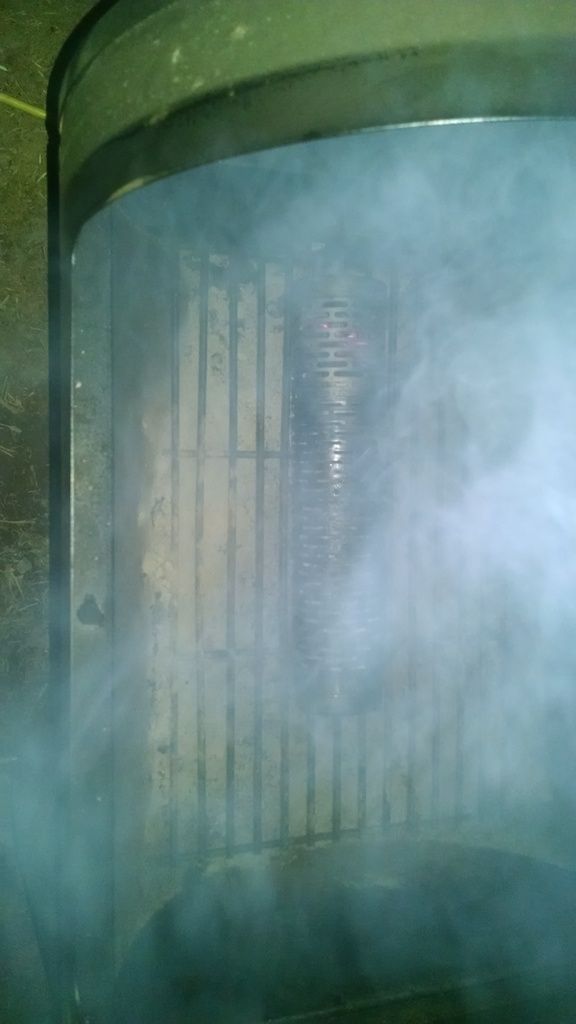 Salmon in the smoker. Color is off cause it was dark.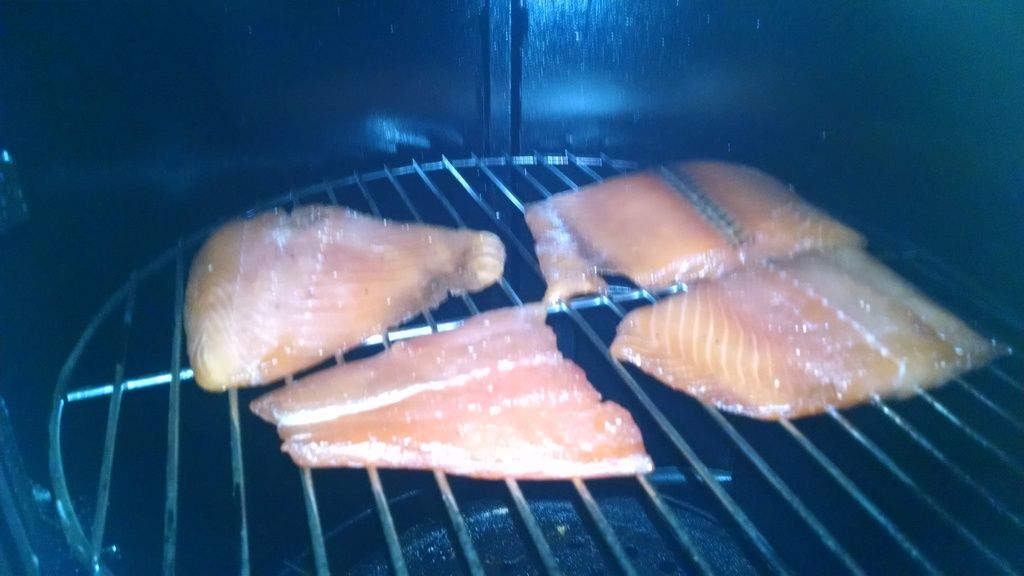 Took 3 hours at 150 to get 140 IT.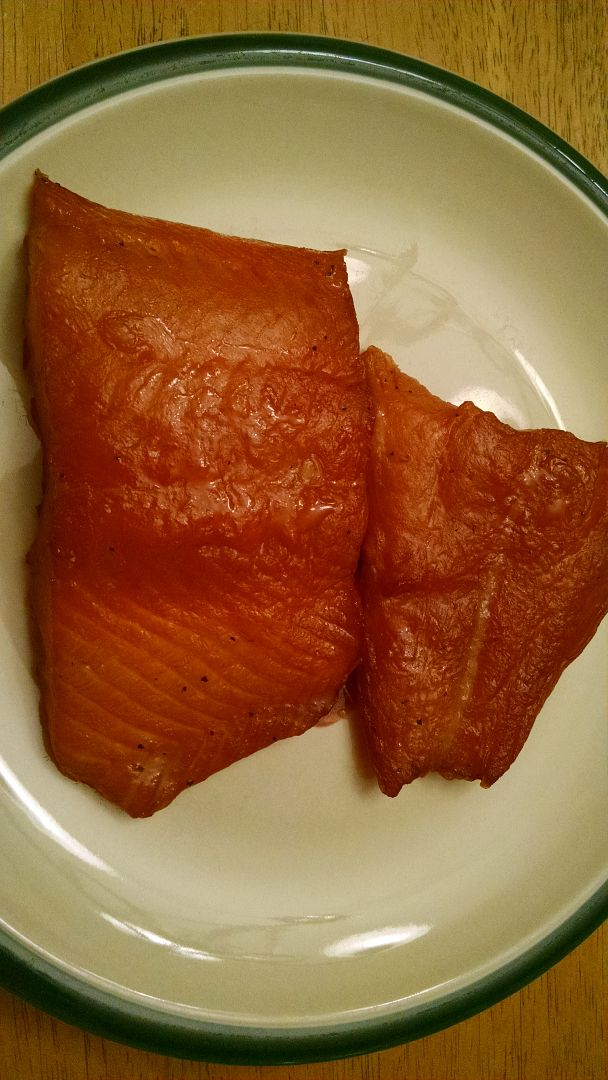 Nice and flakey.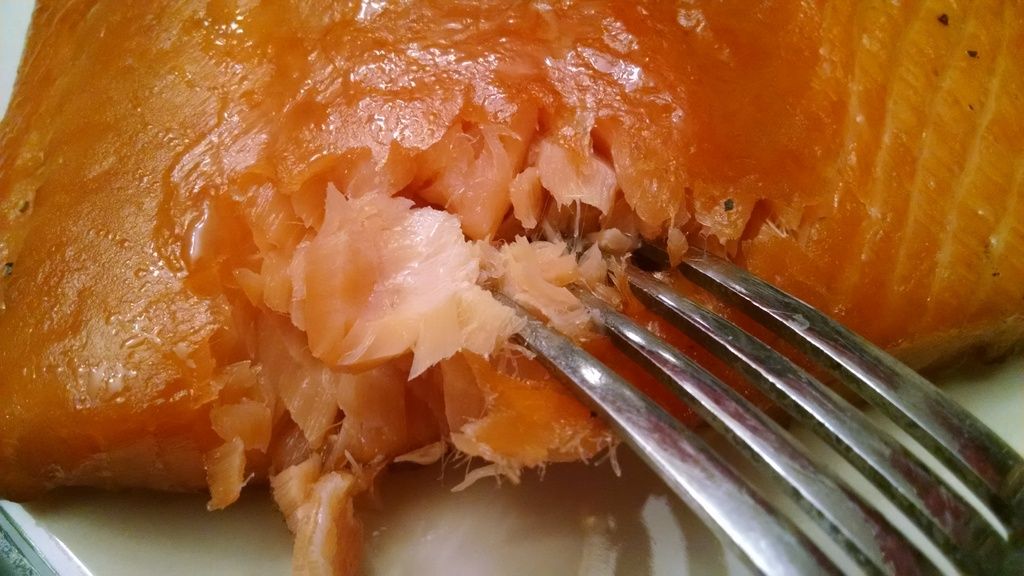 Served with veggies.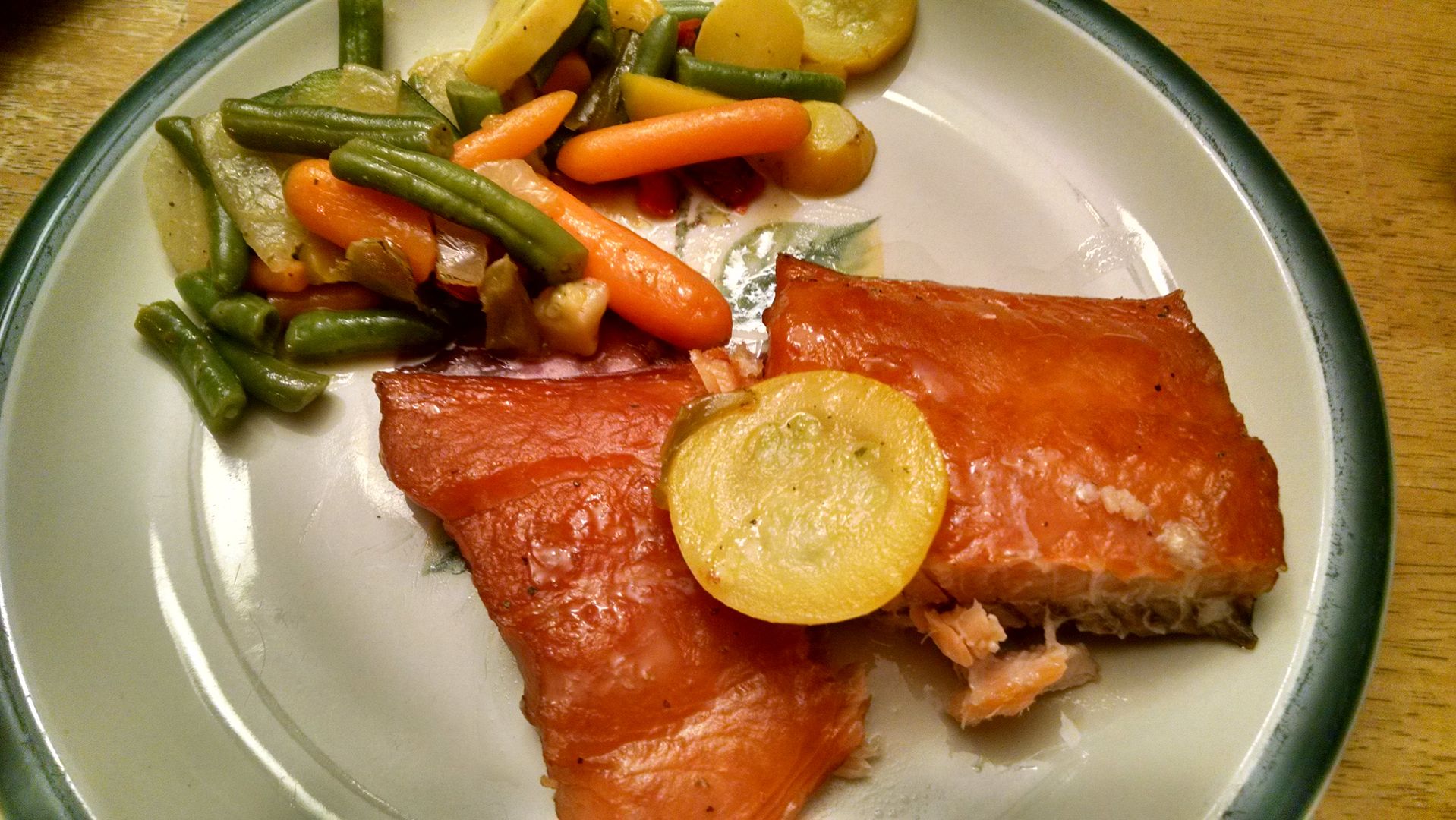 We loved this. Will be doing it often. The wife said once a week. Ha.
The Italian spice is a great lite smoke that works good with fish. I could even see using it on my cured meats and sausage.
If you noticed, no fat out. The white stuff. If you cook at a low enough temp it doesn't happen.