Hello there.
I recently purchased a new smoker, which is a SmokinTex 1400 series smoker.  I cooked a brisket last week, and smoked some jerky also.  Turned out excellent.
I just caught some brown trout today through the ice at a local lake.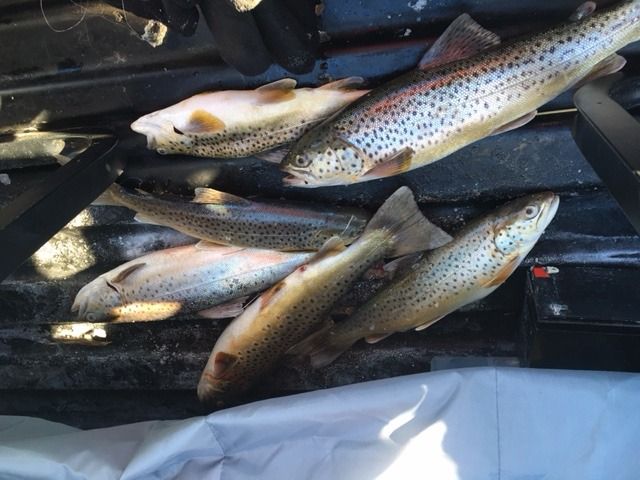 I have them gutted, scaled, and ready for a brine.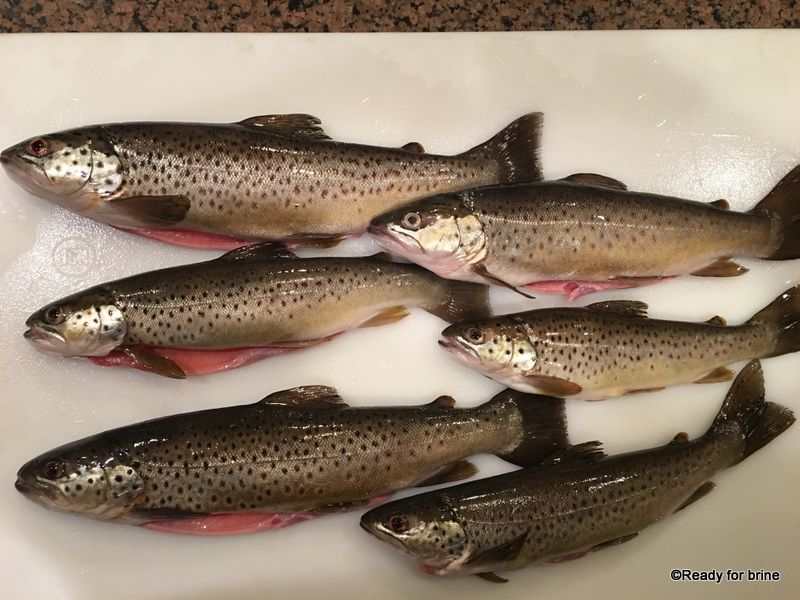 Now I need to brine them.  I was under the assumption that a brine is always a liquid??  I want to keep it simple for my first fish smoke.  I'm planning on using a 2:1 ratio of brown sugar and kosher salt ( I have pickling and canning salt right now, will that work?)  So, saturate the fish with the salt/sugar mixture for 4 hours or so, rinse, the let them dry to form the petticle? 
Any tips are appreciated.  I have read quite a few recipes here, great website for smoking! 
Mike