A couple weeks ago I got to thinking about the Velveeta Quesso dip recipe that's been all over the TV commercials lately.  (Never made anything with Velveeta before). 
So;
 I put a brick of Velveeta on the smoker with a big cream cheese smoke I had planned.
Last week I picked up some green chilli's for the Quesso, roasted, peeled and diced them.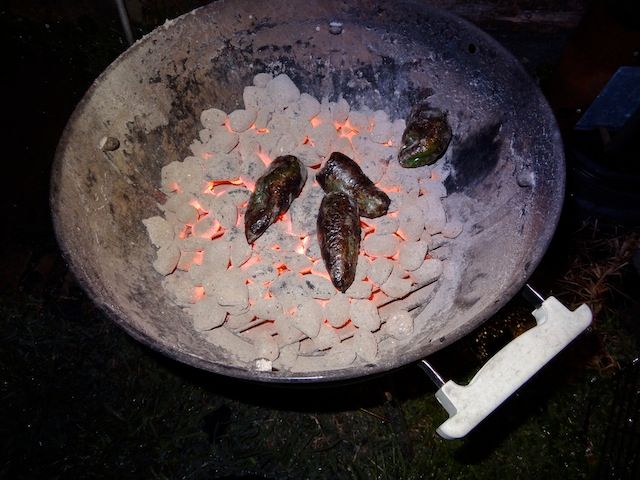 Got up early this morning and built a snake with Mesquite chunks in the kettle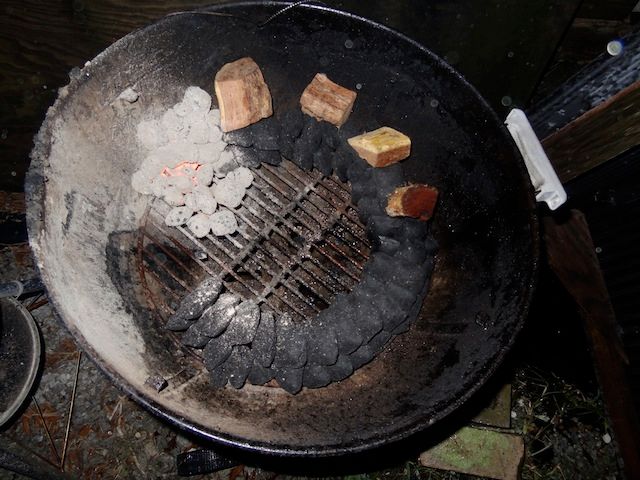 Got my "mismatched" Beef short ribs out and seasoned them up with salt, pepper, garlic powder, and minced onion.  Threw them on for about a 7 hour smoke.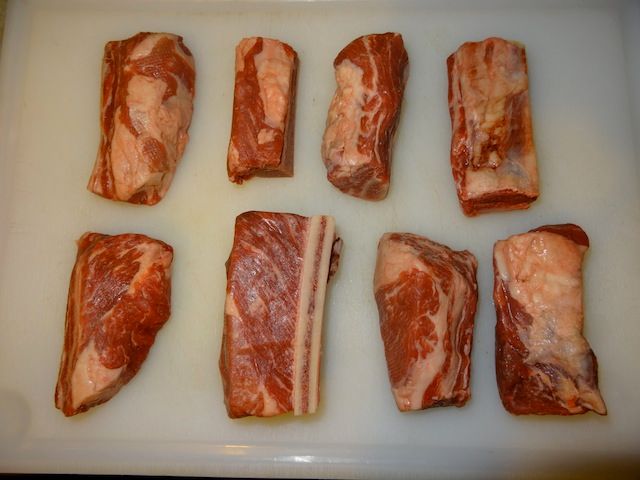 3 hours after getting the ribs on I put a couple spuds on the grill to keep the ribs company.  I took the taters off about an hour before the ribs were done, scooped them out, added butter, sour cream, garlic powder, salt, pepper, and shredded Cheddar, re-stuffed the tater skins and put them back on the smoker for another 45 minutes or so.
My GF Miss Lynn, came over after church and helped me put the Quesso dip together.
The Quesso recipe is just a 10 oz. can of Rotel and a brick of Velveeta, but that ain't gonna fly so I added minced garlic, my roasted Chili's, and Green onions.
Added chopped Cilantro and called it done.  It was pretty darn good on a tortilla chip.
The spread
And a close up.  Pretty good "football chow"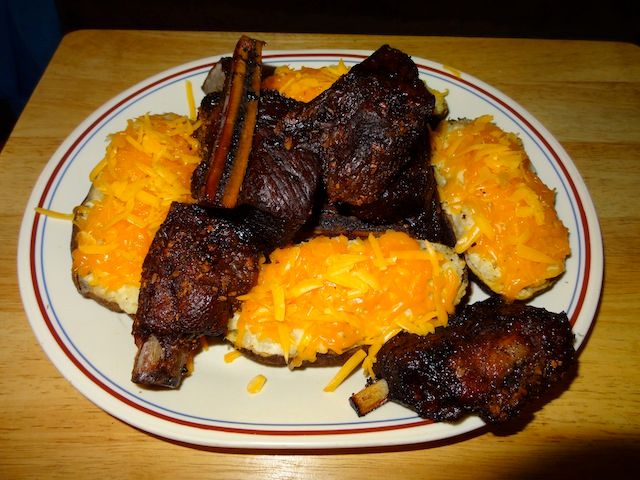 Hope all Y'all had a great Sunday.  Mine has been pretty memorable.