So today I was allowed to open it.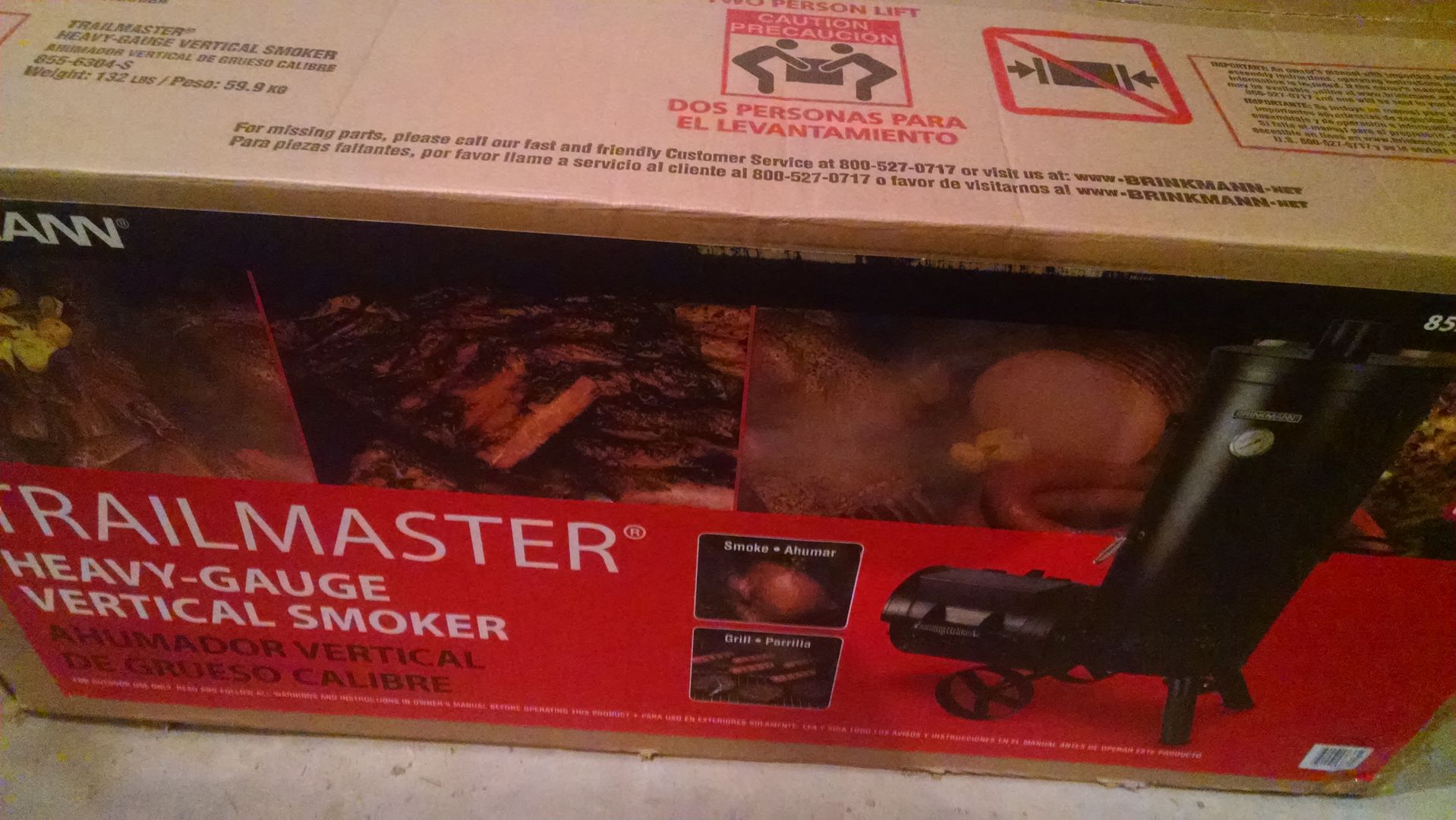 Went together great. Instructions were easy to follow.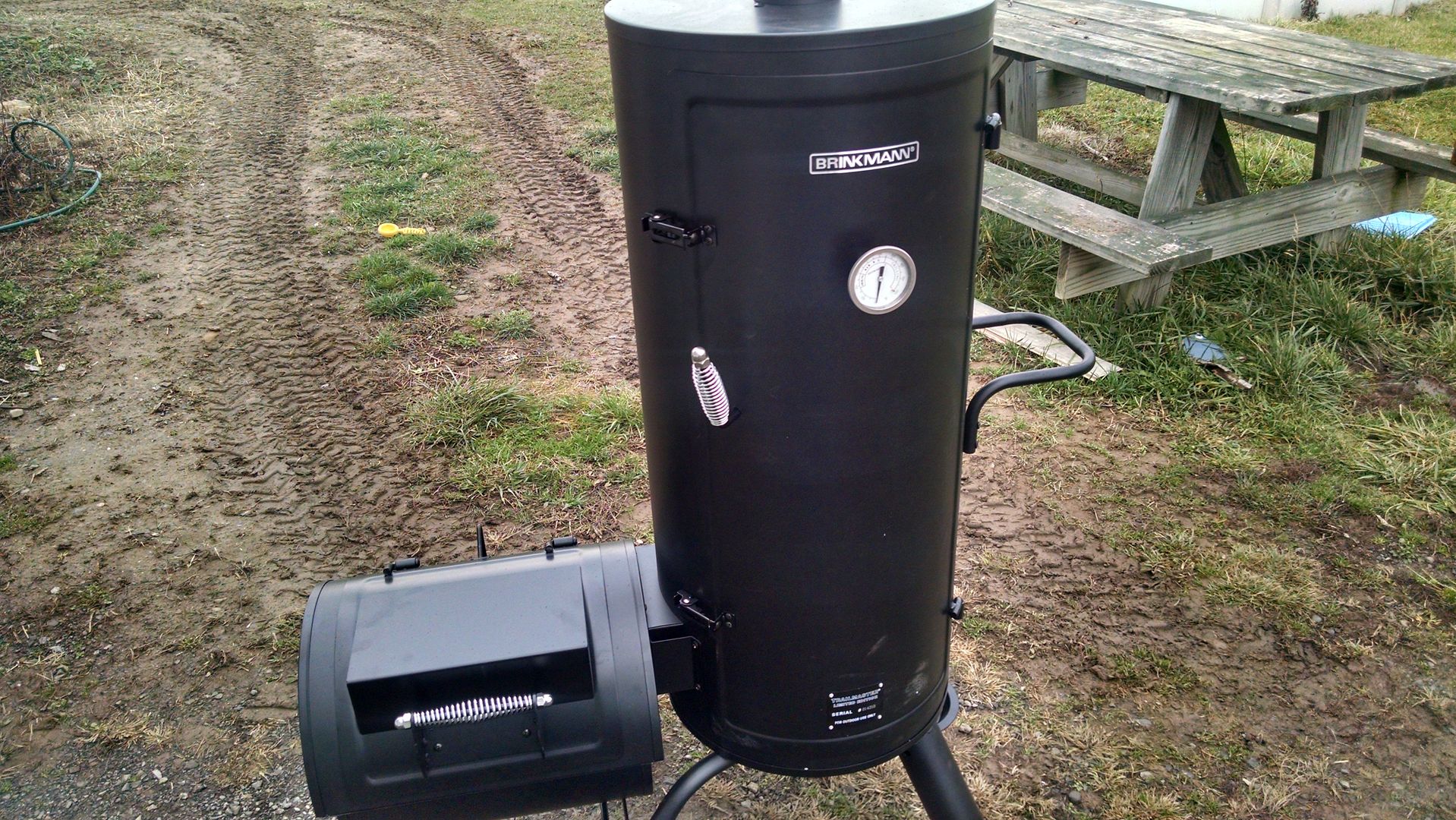 Started 3/4 chimney on bbq, once burning good I dumped into the FB and added a split of oak.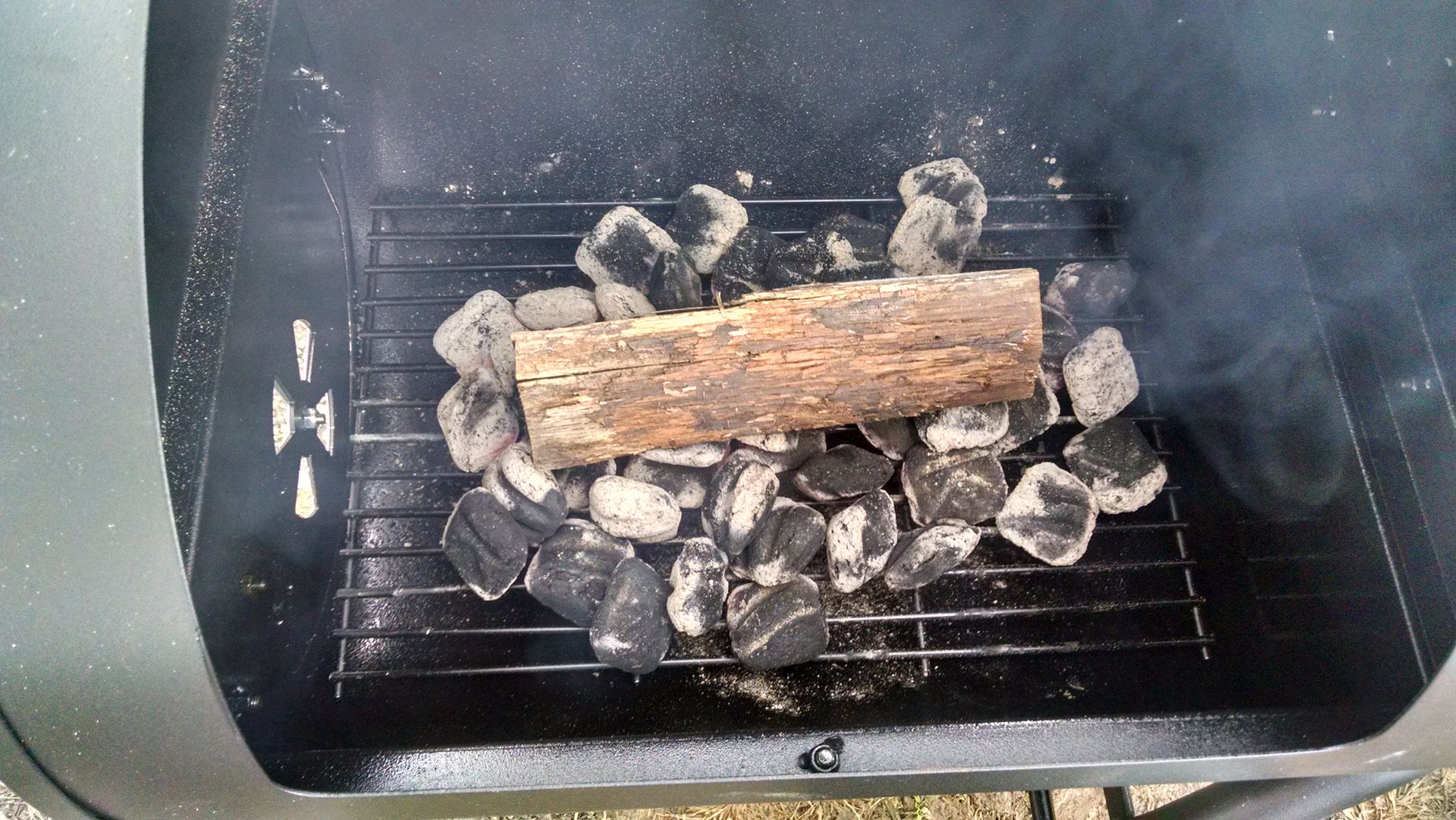 Thick smoke for a bit but not bad.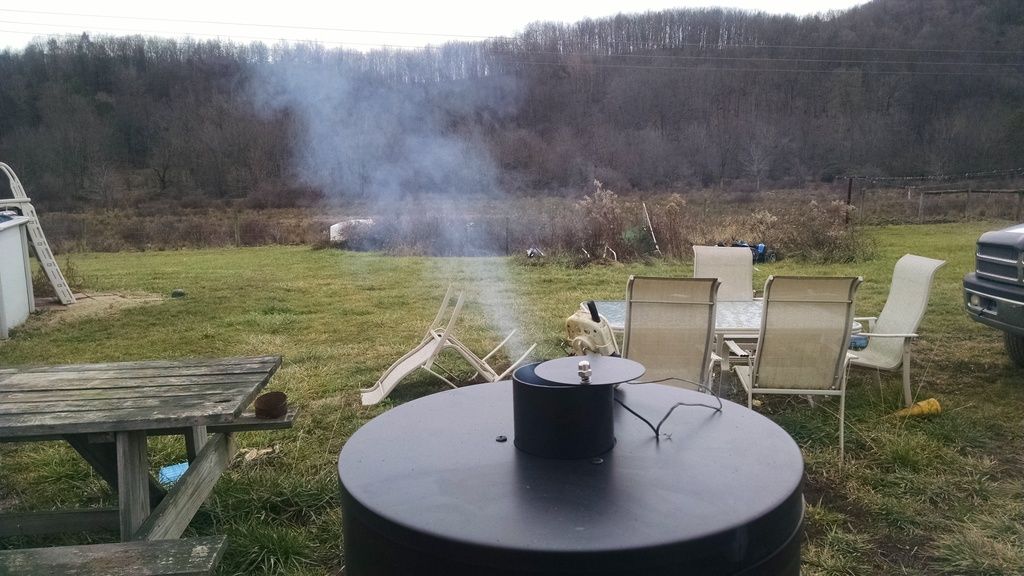 Then it thinned out once around 225.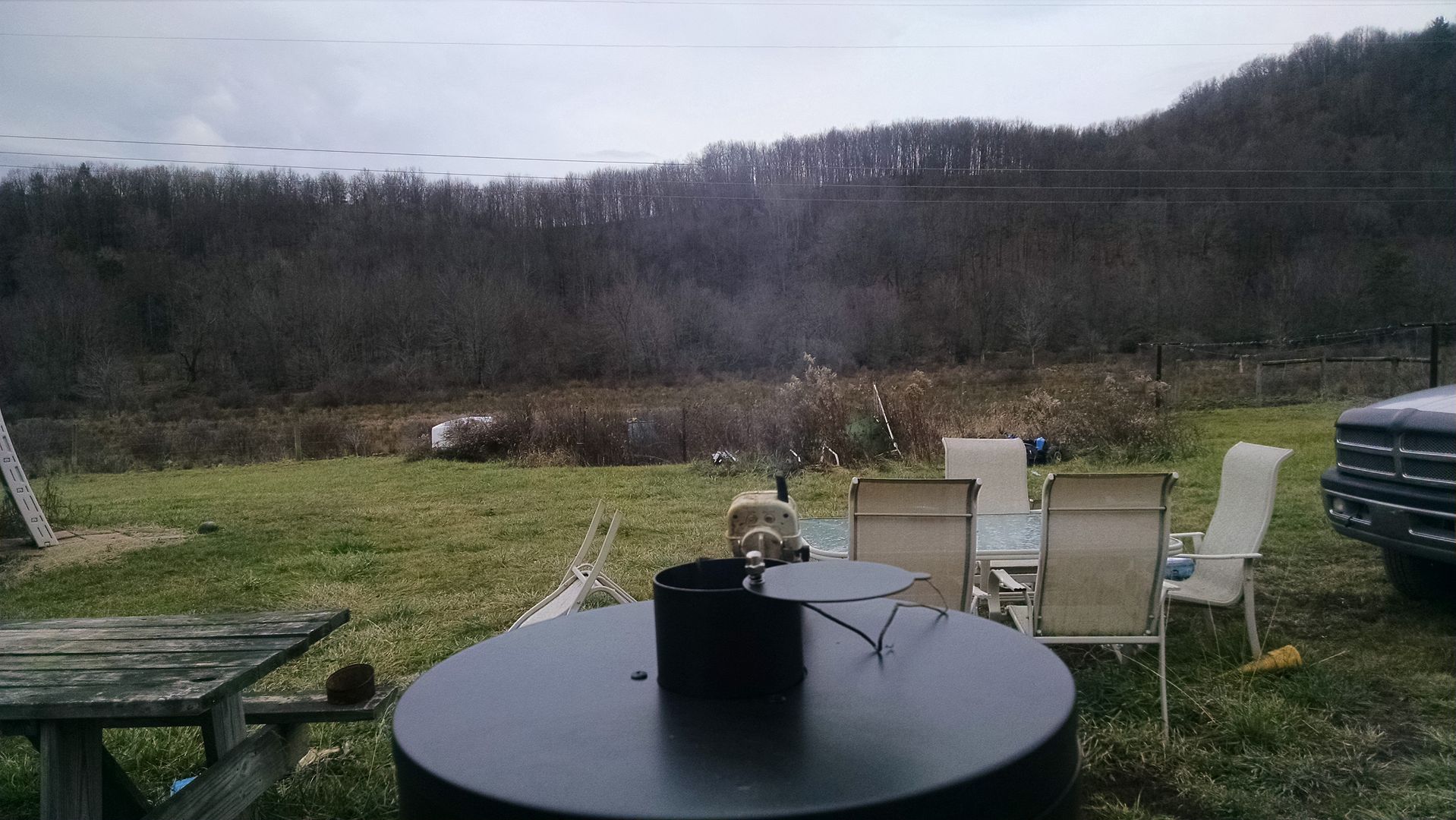 Been running just wood.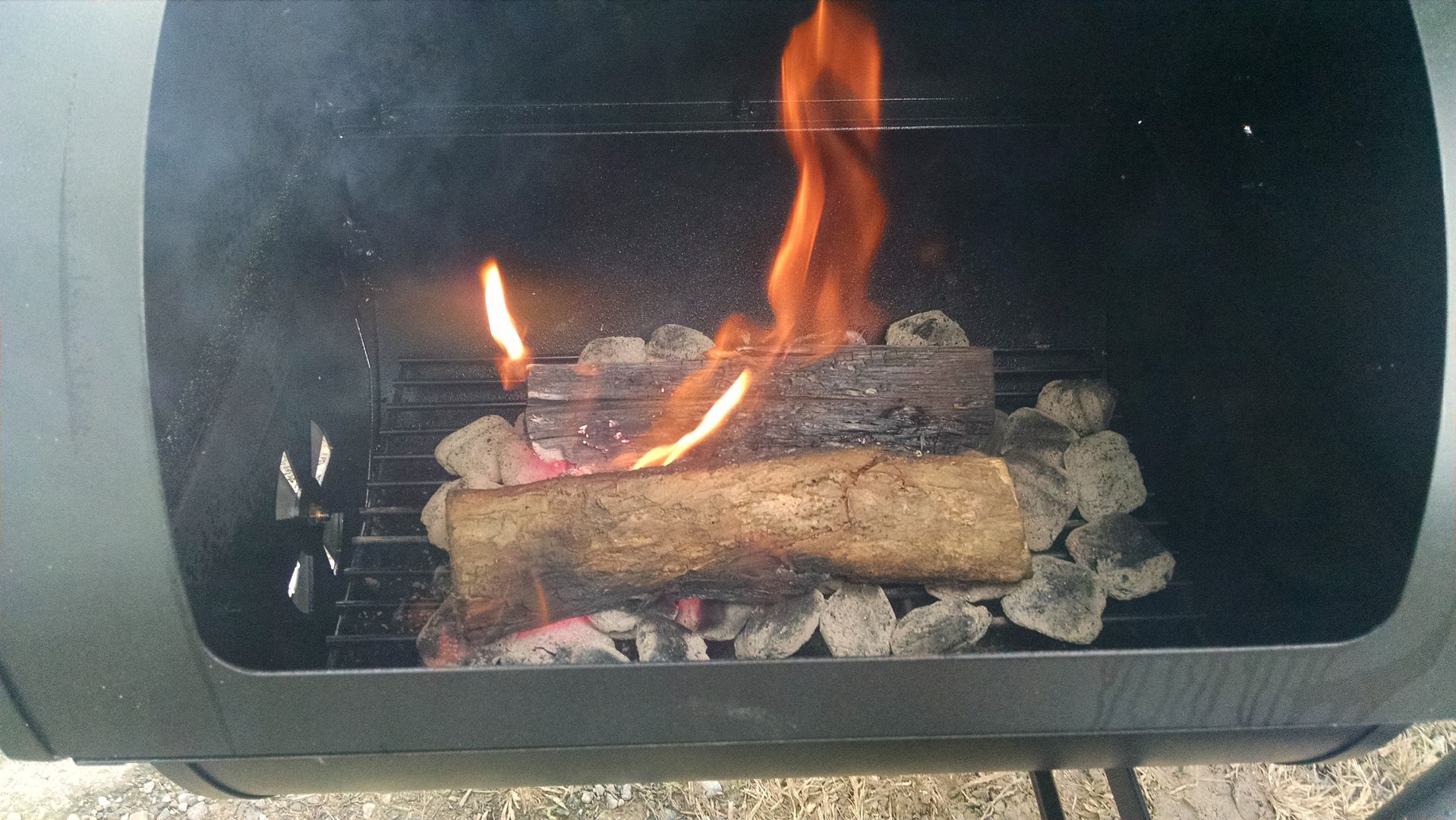 Everyone says about how bad they leak, mine is sealed tight. Easy to control temps. The therm is way off, am using my mav. Very pleased with this smoker.
Only thing I will do is add a hot plate to smoked my cured meats and sausage later on.
Also make a charcoal basket.
Might throw some meat on it tomorrow