A couple weeks ago I smoked a beef chuck roast with the intention of making some pulled beef Enchilada's with it.  Wound up having to freeze it for a couple as life got in the way of my Enchilada plans, but I did finally get it together.
The day of the chucky smoke I decided to put a pan of beans under it as it smoked.
Beans on the operating table getting "doctored".  Copped onion, Garlic, Dijon, whats-is-here sauce, Sweet Baby Rays, salt, pepper, and a multi spice.
Chuck just going on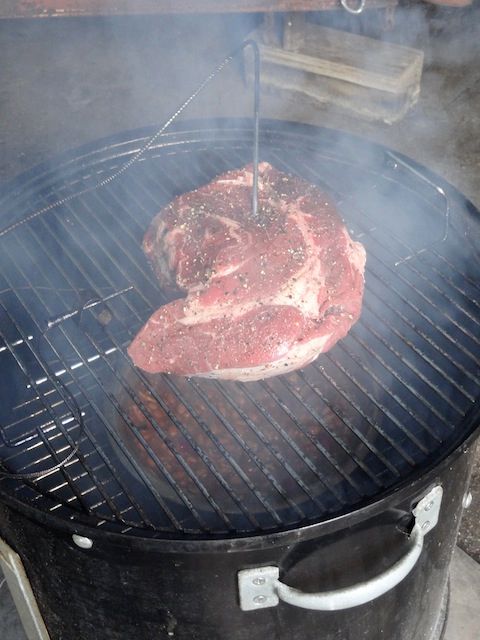 Since I knew that I would be in the barn all afternoon, I put a rack of Baby Backs on to go with the beans when they came off the smoker.
Chillin in the barn.  Chucks take time and you gotta have distractions while it does it's thing.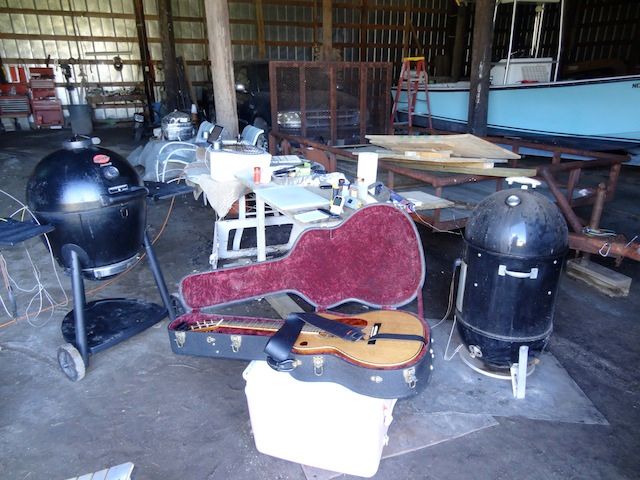 Baby Backs getting close.  The therm probe in the ribs is just for curiosity.  I don't smoke ribs to a temp but the thermometer has two probes so I put it in there just because.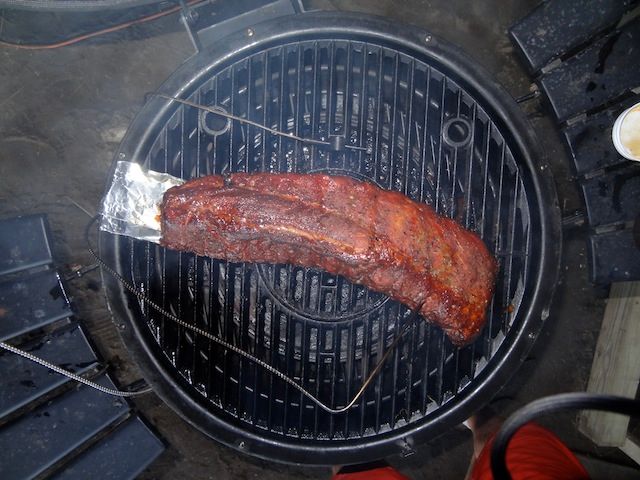 Chuck has hit 165* IT and is ready to go in a pan to finish so it's time to take the beans out.  They are done.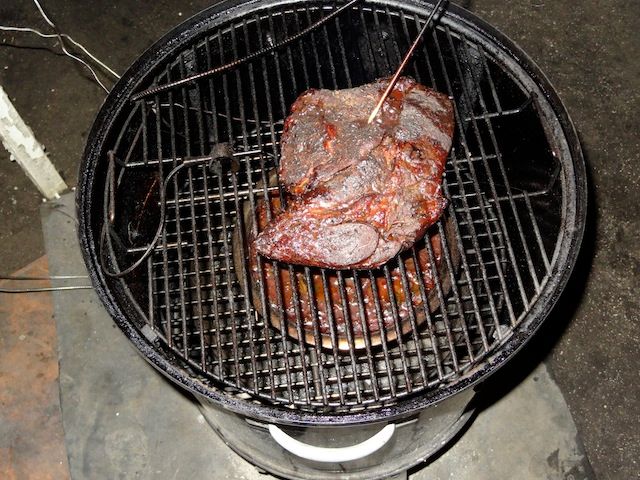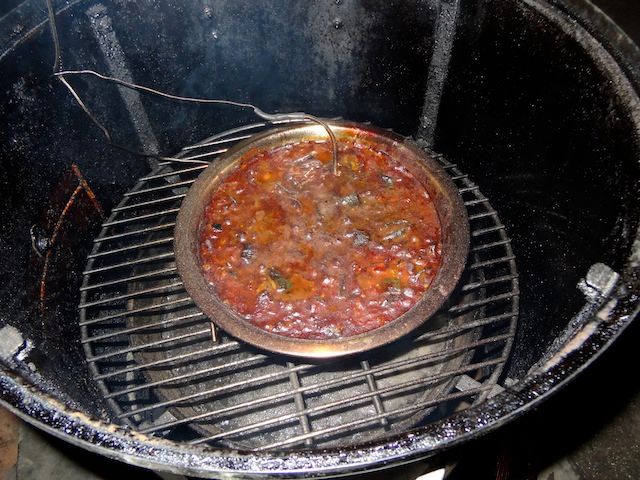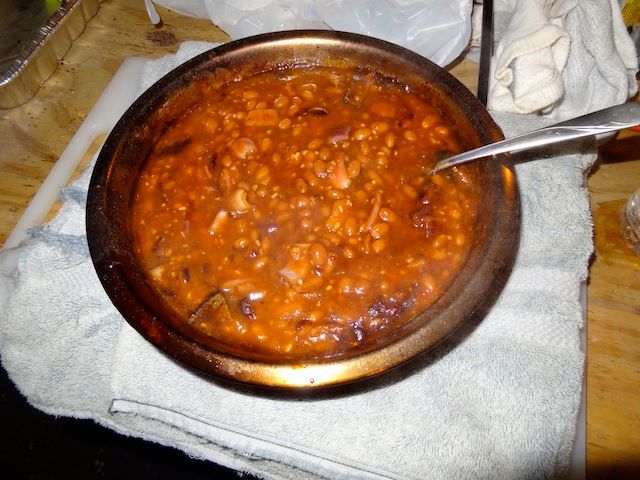 Temps are getting close to pullin' time on the chucky
Ready to pull, and finally pulled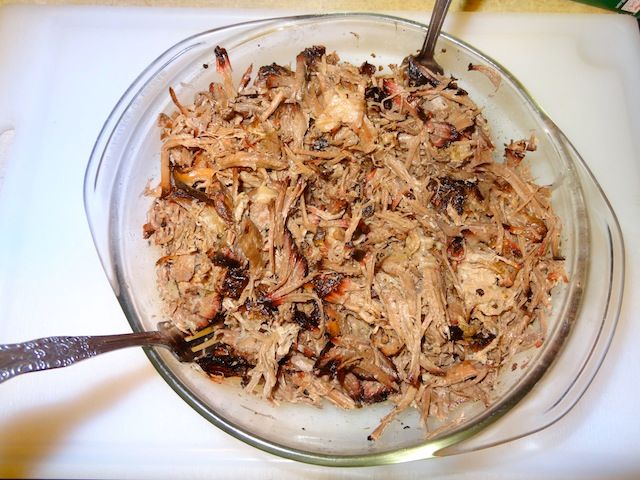 Like I said above,  I had to freeze the pulled beef for a while till I got a chance to make my pan of Enchilada's.  They were worth the wait, though.
This pulled beef was as good as any I've had and I am already thinking about my next chuck smoke.  It makes great burrito's too.  This is from a past chuck smoke.