per this recipe that sounded excellent....the results were not bad but a little disappointing.
 http://howtobbqright...holidayham.html
Well I smoked the ham yesterday.  My and the wife's opinion was "good but no great shakes"  
Followed the recipe in the link above just about to the letter.  I did jack up the temp after I had foiled the ham to 250* because it seemed to stall after the wrap.  When I saw the internal temp start rising I turned the temp down to 225 for the remainder of the smoke.
We went with a Cook's Butt Portion Smoked Ham at 8.42 lbs.  I used cherry wood for the the first 2.5 hours of the smoke before the wrap.  The time numbers in the recipe were just about spot on as far as temps go with the exception of the wrap.
Again the taste and texture was fine bit neither of us felt that the ham soaked up the pineapple and brown sugar flavor very much or as much as we were expecting.  
In the recipe above in the pictures it appears that the author used a spiral cut ham which is already cut in slices but still attached to the bone....our's was a solid piece of meat.  You can see the cuts in the pictures.  Perhaps going with that type of ham the meat would soak up more of the flavor.  Who knows, but it seems to make sense to me.  I may try this once more with a spiral cut ham before giving up on smoking a previously smoked ham with this recipe.
Here is the ham before and after the initial brown sugar coat. The combination of the mustard and brown sugar just seem to melt together and slip off the ham.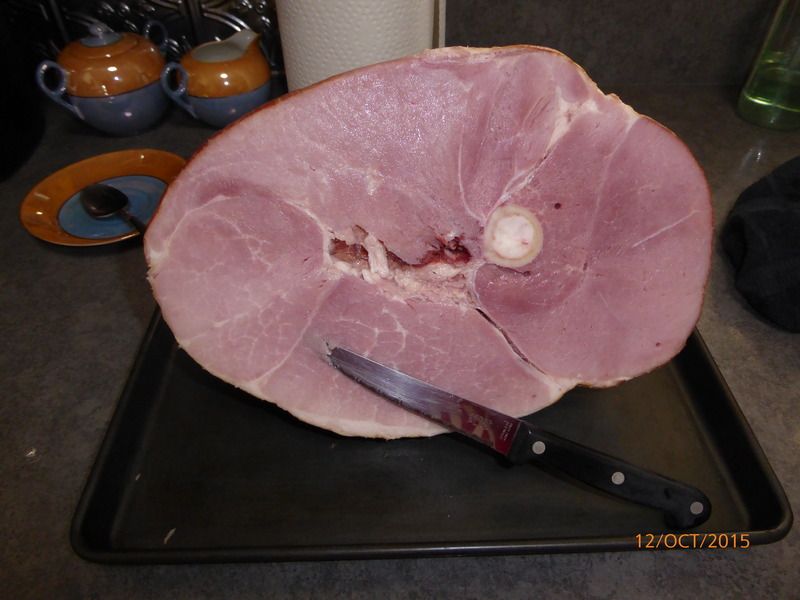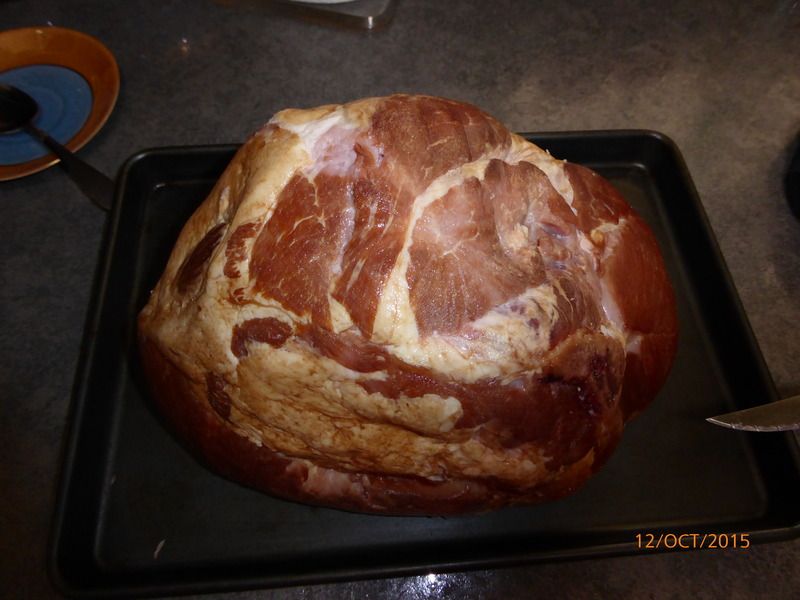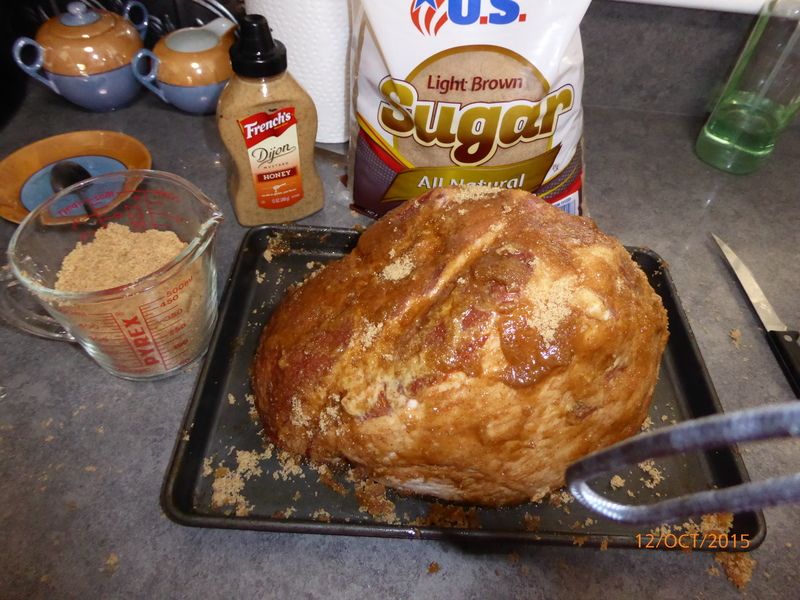 All finished after a total of 4 hours in the smoker and a 30 minute nap.  It had a decent albeit small bark.  The brown sugar and pineapple jusice flavor is there but very very light.  The recipe talks about a glaze forming on the ham but I really think all it did was melt off into the drip pan and into the foil boat.   We were expecting more of those flavors.  Any way it did look great when it was ready to serve but looks can be deceiving.